What You Should Know About M. Night Shyamalan's New Movie Old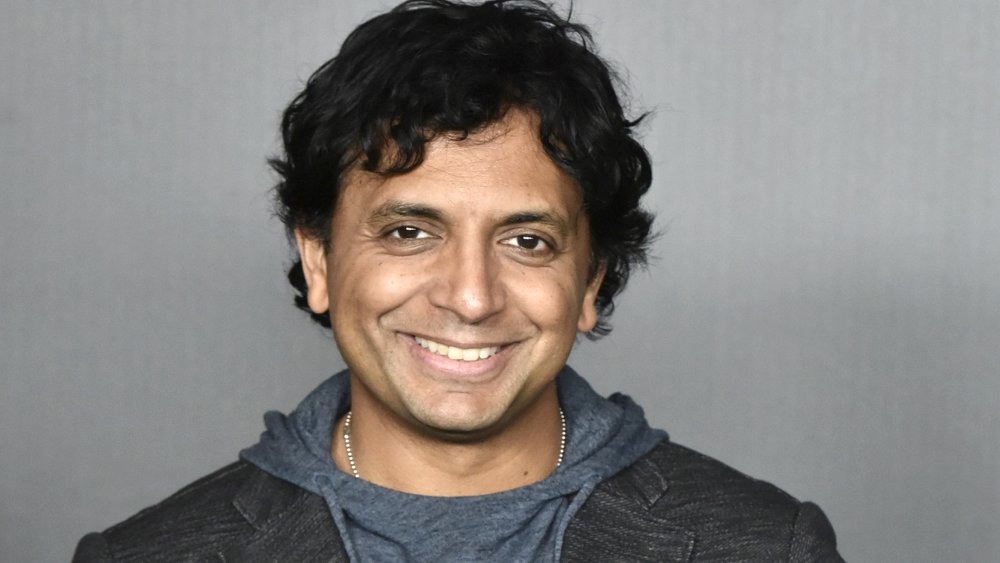 Eugene Gologursky/Getty Images
M. Night Shyamalan is returning next year with a new feature — one that might seem a little Old.
This past weekend, the filmmaker revealed the title for his new film, which is currently ramping up production in the Dominican Republic. The flick will indeed be titled Old, and the writer-director affectionately known as "Night" also gave us a first look at its poster (via Collider). Check it out:
Like sands through the hourglass, so are... a bunch of spooky, ethereal smoke-people. While Shyamalan didn't divulge many details about the new flick's plot, Collider has also reported that it will be loosely based on — although, apparently, not directly adapted from — a graphic novel entitled Sandcastle, by writer Frédérik Peeters and artist and filmmaker Pierre Oscar Lévy, which was released in 2010. What we do know is that Old will see a group of disparate characters discovering a body on a secluded beach, and that the flick will sport one heck of an ensemble cast.
Holding down the lead role will be Mexican actor Gael García Bernal, who starred on the Amazon series Mozart in the Jungle and who last appeared in the Netflix feature Wasp Network. Appearing alongside Garcia Bernal will be The Girl in the Spider's Web's Vicky Krieps, Jumanji: The Next Level's Alex Wolff, Jojo Rabbit's Thomasin McKenzie, The Devil All the Time's Eliza Scanlen, The Man in the High Castle's Rufus Sewell, Ray Donovan's Embeth Davidtz, Krypton's Aaron Pierre, Welcome the Stranger's Abbey Lee, The Laundromat's Nikki Amuka-Bird, Star Wars: The Force Awakens' Emun Elliott, and The Blacklist's Ken Leung. 
What is the graphic novel Sandcastle about?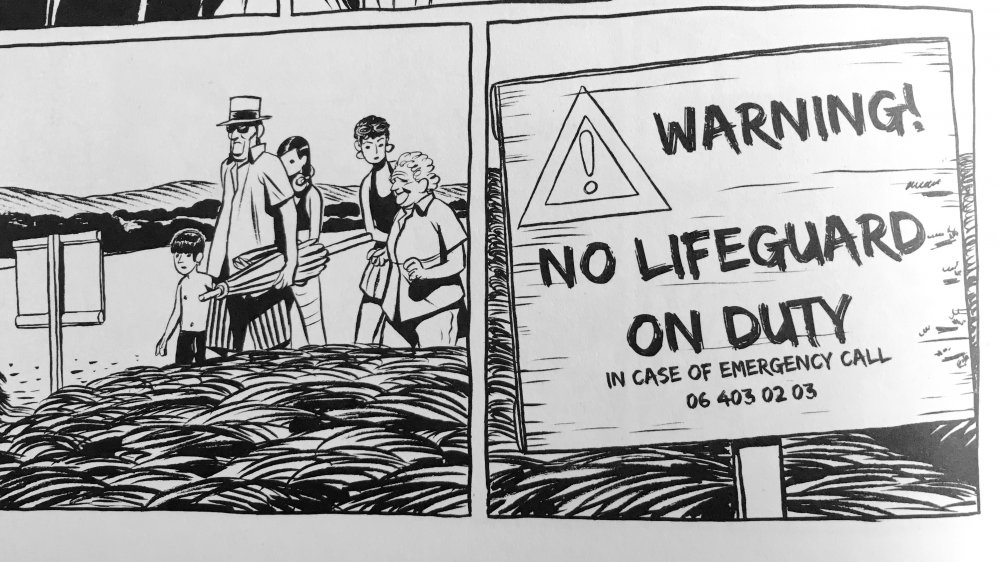 Frederik Peeters/Pierre Oscar Lévy/SelfMadeHero
Collider reports that Shyamalan became taken with Sandcastle while he was writing the screenplay for last year's Glass. It is, indeed, a haunting work which seems right up the filmmaker's alley. It begins with the discovery of a woman's body by a group of strangers on an isolated, idyllic beach, but then it gets very, very weird: all of the characters, including a few small children and even a dog, begin to age quite rapidly, and nobody seems to be able to leave.
The stark, black-and-white artwork lends to Sandcastle's growing sense of existential horror, and if there's one filmmaker we can think of who is more likely than most to nail its tone, it's Shyamalan. Speaking about the book with CBR in 2013, Peeters reflected on its themes. "It's not a view of life. I guess life is much more complex, ambiguous and full of contradictions," the writer explained. "Sandcastle is more like a tale, if you want — a cruel fairy tale. Or a nice, old-fashioned episode of The Twilight Zone. A parable, if you will, meant to provoke emotions and reflections. I hope it is also simply entertaining."
Peeters went on to state, curiously enough, that he and Lévy had originally ended their story, in M. Night Shyamalan style, with a twist ending — but had then decided against it. "Originally, Pierre Oscar had written an ending, a resolution, a final twist, but we finally decided it was useless, and would have destroyed the frightening dimension of the book," he said. "So we had to find the only frontal and implacable way to replace the first ending."
If we know Shyamalan, he just might not follow suit. Old is currently slated for release on July 23, 2021.