Ruby Rose Reveals What It's Really Like Working With Morgan Freeman - Exclusive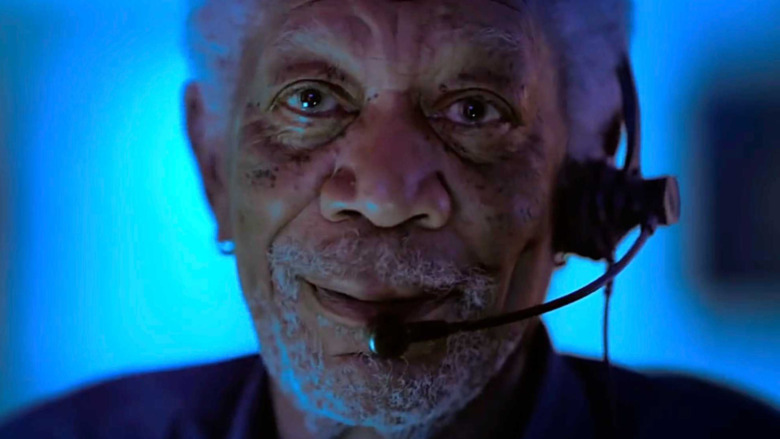 Lionsgate
Ruby Rose knows action. Between "John Wick: Chapter 2," "XXX: Return of Xander Cage," "SAS: Red Notice," and "Batwoman," there's little doubt that Rose is a force to be reckoned with.
As the actress tells Looper, however, her latest movie, "Vanquish," is a little different. "I have played a lot of characters within the genre of action-thriller, but never have I played someone that has such an undeniable reason and force pushing her to have to do these things. It's usually a choice, or is part of a mission, or it's part of a job," Rose says.
But in "Vanquish," Rose's character, Victoria doesn't have a choice at all. A retired cop has kidnapped Victoria's daughter, and if Victoria doesn't do exactly what he asks, it's not going to end well for the kid. That's different from the type of character that Rose usually plays, and the novelty is one of two things that attracted her to the role. Victoria has a shady past, but by the time we catch up with her in the film, it's something she's trying to move beyond. "I love that because it's not that she wants to go and do these things," Rose says. "It's kind of painful. It's bad memories. It's everything that she doesn't want to do."
The other reason why Rose was attracted to "Vanquish," by the way? The opportunity to work with legendary actor Morgan Freeman, of course.
The process of filming Vanquish was unusual for Morgan Freeman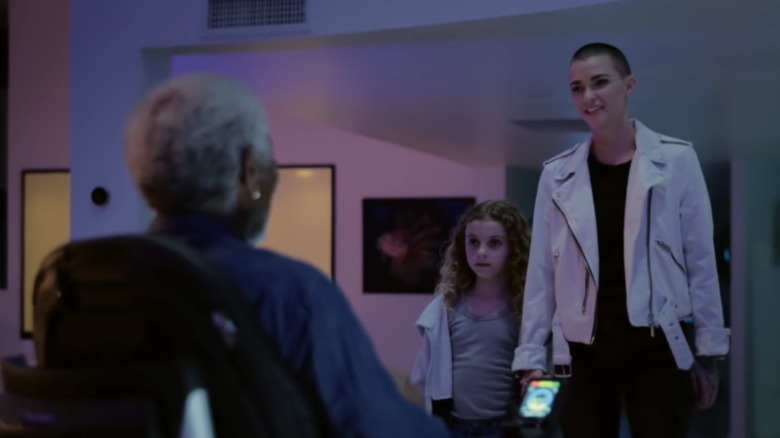 Lionsgate
In "Vanquish," Morgan Freeman plays Damon, who's kind of the inverse of Rose's Victoria. Instead of a drug-dealer trying to make good, he's an ex-cop who'll do anything — including threatening a child — to make a buck.
But while Victoria and Damon have an adversarial relationship, Rose and Freeman's was anything but. "I loved working with him. He lights up a room," Rose says. "All the scenes we had that were quite intimate, the emotion was just palpable. We could just really feel it."
Rose and Freeman got to know each other quite well on set. As Rose explains, the two actors spent quite a bit of time workshopping their scenes, going back and forth to figure out the best things to say and how to keep their lines true to their character. Even though Freeman has been making movies for decades, their discussions made filming "Vanquish" a unique experience.
"Morgan had said he hadn't really done that for a while, or that other people don't really do that with films," Rose explains. "He hasn't done it to that extent since the theater. In theater, that's what everyone does and they love doing it. But in film, he says, a lot of the time people just turn up and they walk on set and they say their lines."
According to Rose, the partnership improved "Vanquish" quite a bit. "He really enjoyed us being able to do that together. I did too, and I thought that just made the movie all that much better," Rose says.
"Vanquish" is currently available on video-on-demand services, as well as DVD and Blu-Ray.