The Intense Training That Prepped Ruby Rose For SAS: Red Notice - Exclusive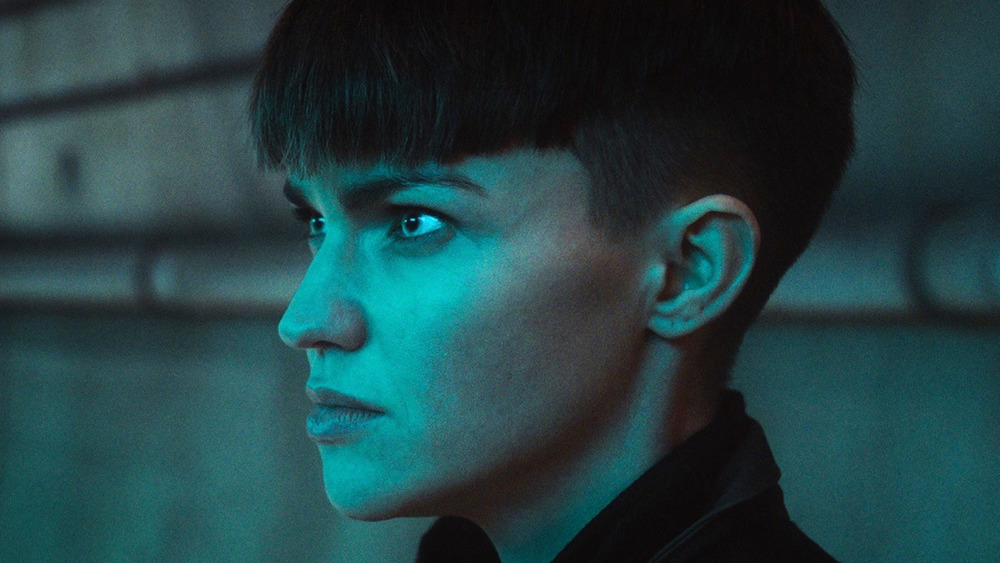 Vertical Entertainment
In the new action-thriller SAS: Red Notice, based on the book by former British Army member Andy McNab, Ruby Rose plays Grace Lewis, an ex-Special Air Service soldier and current stealth mercenary who leads her crew in the takeover of a passenger train as it travels far beneath the English Channel. Like all of the movie's main characters, Grace is complex. "She's an enemy and hero in one, depending on what side of the coin you want to look at," Rose told Looper in an exclusive chat.
Grace is completely driven by her mission, so when blood needs to be shed, she doesn't blink. Her fight scenes range from one-on-one acts of combat to brutal bouts where groups of enemies tangle. Rose is no stranger to physically intense roles. The actress has starred in cinematic thrill rides like John Wick: Chapter 2 (as Ares, a mute assassin and tough-as-nails bodyguard) and Resident Evil: The Final Chapter (as Abigail, a survivor who teams up with Milla Jovovich's Alice). And in the first season of the CW's Batwoman, Rose portrayed the lead character Kate Kane, aka Batwoman, Bruce Wayne's cousin. Rose also appeared as Batwoman in three other Arrowverse TV series: The Flash, Arrow, and Supergirl.
While speaking with Looper about her new film SAS: Red Notice, Rose opened up about the training she did to prepare for her role as Grace.
Ruby Rose on brandishing weapons and rolling down mountains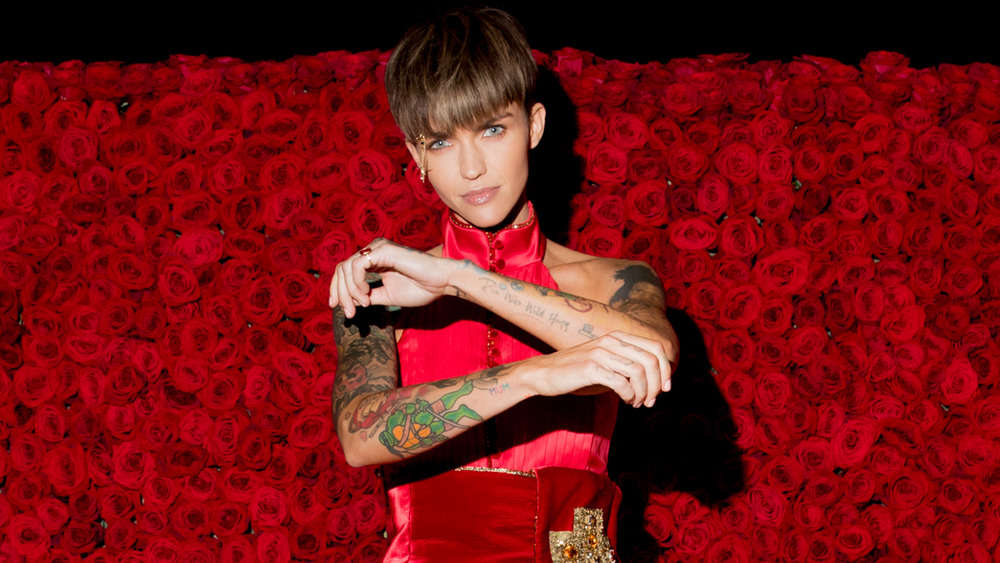 Kevin Tachman/Getty Images
SAS: Red Notice is packed with action from front to back. Physical scrimmages account for much of what exudes and incites a frenetic energy. Rose came to the project with experience doing intense fight scenes, but she still had to engage in training to bring Grace's menacing battle skills to life. 
"We did some physical training – Sam Heughan [who plays Tom Buckingham] and I especially," Rose explained. "We had a lot of very long choreographed sequences. There is one that goes from one part of a snowy mountain all the way down a snowy mountain to another one. That took about three days of rehearsals."
Hand-to-hand combat is one way the fighting happens in the movie, but plenty of weapons were also involved. "We had some gun training, as well, but I've done quite a bit of that in other roles," Rose said. 
Using their minds as weapons is a skill that each of the movie's main characters' have honed. That required its own kind of training. As Ruby noted, "For Sam and I, because we're both [already] quite physical actors, it was just studying up on the human psyche."
You can get a look at how all the actors' training paid off when SAS: Red Notice, directed by Magnus Martens, hits on-demand platforms on Tuesday, March 16.