Stranger Things Season 4 Set Photos Tease Drama At Hawkins High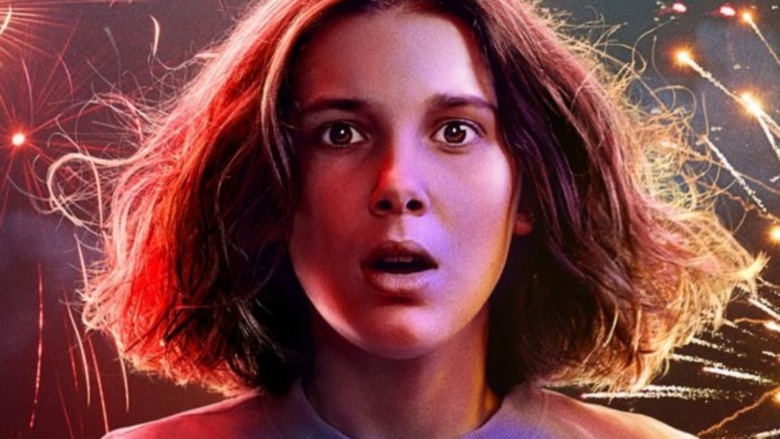 Netflix
The highly anticipated fourth of "Stranger Things" may not be available to stream on Netflix for a little while, but it looks like filming is well underway for the popular sci-fi drama. While fans have been waiting for more adventures in Hawkins, Indiana since the Season 3 dropped in July 2019, there's some light at the end of the tunnel: Actor Finn Wolfhard recently offered a bit of hope when he shared that the newest season could be arriving to our screens in 2022.
The last time we saw our favorite "Dungeons & Dragons"-obsessed alien-hunters, they'd taken down the wicked Mind Flayer in an epic battle at Starcourt Mall. Eleven (Millie Bobby Brown) said goodbye to her adoptive father, Chief Jim Hopper (David Harbour), and Joyce (Winona Ryder) and the Byers boys said farewell to their home — with El in tow. A post-credits scene from the "Stranger Things" Season 3 finale teased that Hopper was alive — despite everyone thinking otherwise — and being held in some kind of Russian prison-slash-experiment-facility. 
With so many questions still unanswered, what can fans expect in the upcoming season? Thanks to new photos from the "Stranger Things" Season 4 set, we now have some more speculating to do.
Something big is happening at Hawkins High School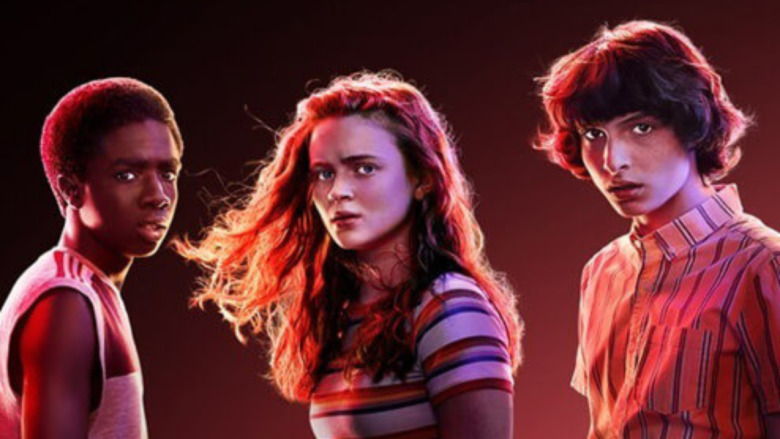 Netflix
A "Stranger Things 4" news profile, @StrangerNews11, posted to Twitter two photos from the series' set. (Editor's note: We aren't embedding the photos here, as they appear to be taken by paparazzi or another unidentifiable photographer. You can view them in full on Twitter.) Not only do these photos serve as the perfect things to get fans hyped about the show's upcoming season, but they also hint at what's to come.
The first photo shows the front of Hawkins High School, which appears to be boarded up with no signs of anyone inside. Camped out in front of the school is a large, canvas military tent. The second photo, which has @strangerthingsbr watermarked over it, reveals at least four large military trucks parked outside the school, though what they're carrying (or getting read to load) is a mystery. The caption for the photos reads, "MILITARY VEHICLES ARE ARRIVING AT THE FILMING LOCATION... SOMETHING IS HAPPENING AT HAWKINS HIGH SCHOOL!!"
It looks like school is back in session at Hawkins, but of course, it won't be like any other normal school year. There's a chance that Will Byers (Noah Schnapp) and El won't even be attending Hawkins High School, given that they were seen driving away in a moving truck and heading to another town. Will a new threat draw Will, El, and the rest of the Byers family back to Hawkins in Season 4? Are there soldiers coming after El, or is there some other sinister new alien attacking the students? It looks like we'll have to wait to find out for certain.