Finn Wolfhard Gives Stranger Things Fans Hope About Season 4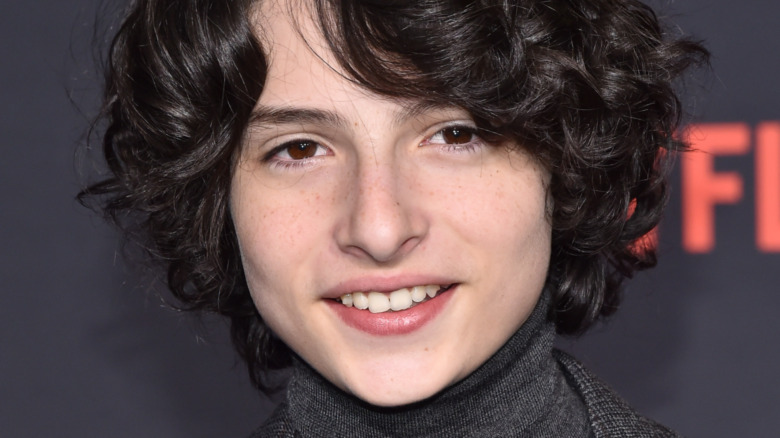 Shutterstock
Netflix original Stranger Things quickly became a huge hit after it debuted on the streaming service in 2016. Fans fell in love with Mike (Finn Wolfhard), Dustin (Gaten Matarazzo), Lucas (Caleb McLaughlin), and Eleven (Millie Bobby Brown) as they uncovered the truth about what happened to their best friend Will (Noah Schnapp). With incredible actors like Winona Ryder and upcoming Black Widow star David Harbour, the ensemble show became an industry favorite, with 211 major awards nominations to date.
The mystery, drama, humor, and of course, 1980s nostalgia made the show a cultural phenomenon. With three seasons already available to watch, fans are eagerly awaiting the next installment to see the truth about what's going on in Hawkins, Indiana. (Fans will also get a taste of what's going on in Russia, too, if that incredible season 3 cliffhanger is any indication.)
The COVID-19 pandemic has delayed release of many popular films and shows, Stranger Things included. However, a new update from star Finn Wolfhard sheds some light on when we might finally get to see season 4.
Season 4 could drop in 2022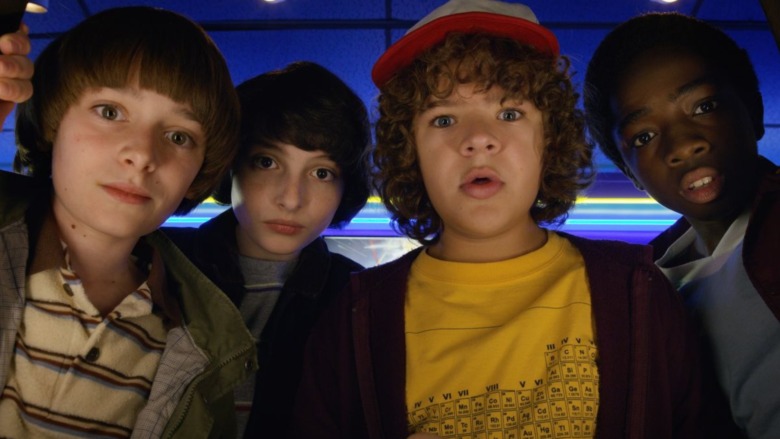 Netflix
In a video call with a fan, Finn Wolfhard got more specific than anyone to date on when season 4 of Stranger Things might arrive. He stated the new season should be "out sometime next year, hopefully," which is good news for those still waiting on the edges of their seats. Filming for season 4 started in February 2020, but had to stop in mid-March of that year due to COVID-19, with production resuming in late September. Fans are certainly eager to see the new season, and are no doubt disappointed by the delay.
However, Stranger Things Executive Producer Shawn Levy has said the extra time for production might just lead to an even better season.
"[The delay] impacted [the show] very positively by allowing the Duffer Brothers, for the first time ever, to write the entire season before we shoot it and to have time to rewrite in a way that they rarely had before, so the quality of these screenplays are exceptional, maybe better than ever," Levy said last year (via Collider).
Wolfhard has also teased what's to come. "Season 4 so far ... it's the darkest season," he said in an interview with CBC. "Every year, it gets amped-up. Every year, it gets funnier, darker, and sadder, and everything. So I'm really excited for people to see it."
Will Stranger Things season 4 actually arrive sometime in 2022? We'll have to wait to find out.