The Heartbreaking Original Ending We Never Saw For Glee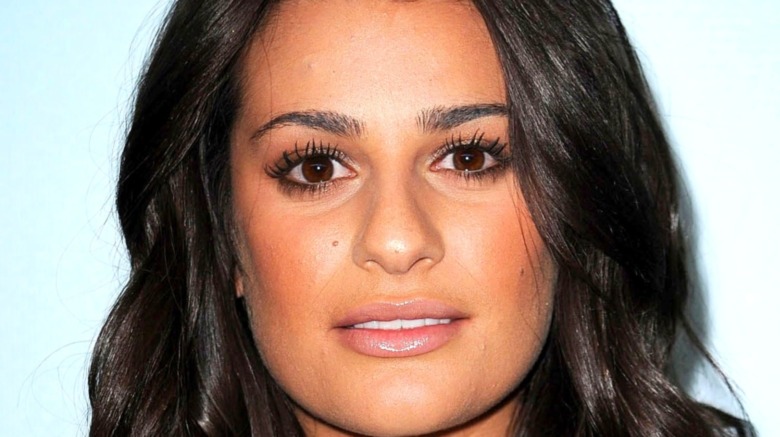 Shutterstock
Created by Ryan Murphy, Brad Falchuk, and Ian Brennan, "Glee" ran for six seasons from 2009 to 2015 on Fox. The series focused on New Directions, the glee club — or a musical choir group — at the fictional William McKinley High School. The club includes kids from various cliques, such as musical theater talent Rachel Berry (Lea Michele), school football star Finn Hudson (Cory Monteith), and head cheerleader Quinn Fabray (Dianna Agron), to name a few. Matthew Morrison plays the director of the glee club, Will Schuester.
As the series progressed, viewers saw many of the main characters graduate from high school as the show looked into their adult lives. At the end of Season 6, McKinley High was transformed into a performing arts school, with Will as the principal and former glee club member Sam (Chord Overstreet) becoming the new coach of New Directions. Mercedes (Amber Riley) lands a job touring with Beyonce, while Artie (Kevin McHale) and popular couple Blaine (Darren Criss) and Kurt (Chris Colfer) end up on Broadway together. And Rachel finds her own success on Broadway, is married to stage director Jesse St. James (Jonathan Groff), and is pregnant, acting as a surrogate carrying Kurt's and Blaine's baby.
It's a satisfying ending, for sure — one that Criss described to The Hollywood Reporter as one where nobody "got out ... without a happy ending." However, this was not what the writers had originally planned for the series, at least when it came to Rachel's fate.
Cory Monteith's tragic death changed the ending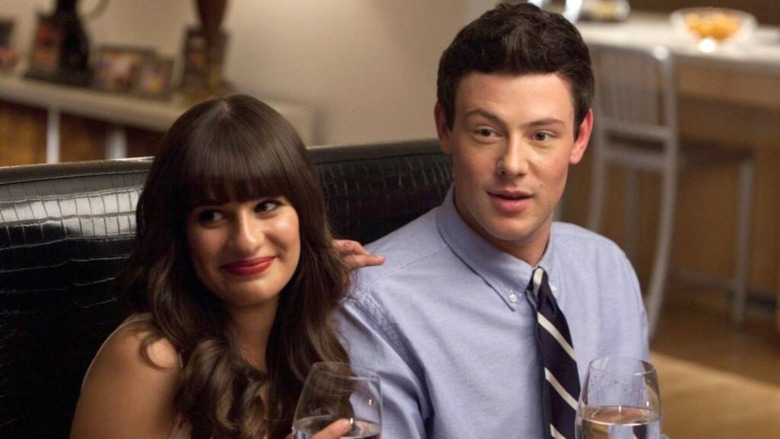 20th Television
In 2013, Cory Monteith died of a drug overdose, devastating his many fans and the "Glee" cast and crew. The writers decided to incorporate his character's death into the show, with the third-season episode "The Quarterback" serving as a tribute to the late actor and his character.
Following his death, Murphy had to reconsider the ending of the show, with Finn's death impacting what he originally wanted. However, he still revealed to fans what that alternate ending was going to be. He wrote an In Memoriam piece for one of Entertainment Weekly's year-end specials (via E! News), in which he detailed his heartbreaking original plan for the "Glee" series finale.
"Rachel was going to have become a big Broadway star, the role she was born to play," Murphy wrote. "Finn was going to have become a teacher, settled down happily in Ohio, at peace with his choice and no longer feeling like a Lima loser ... Rachel comes back to Ohio, fulfilled and yet not, and walks into Finn's glee club, 'What are you doing here?' he would ask. 'I'm home,' she would reply. Fade out. The End."