The Real-Life Family You Never Noticed In Criminal Minds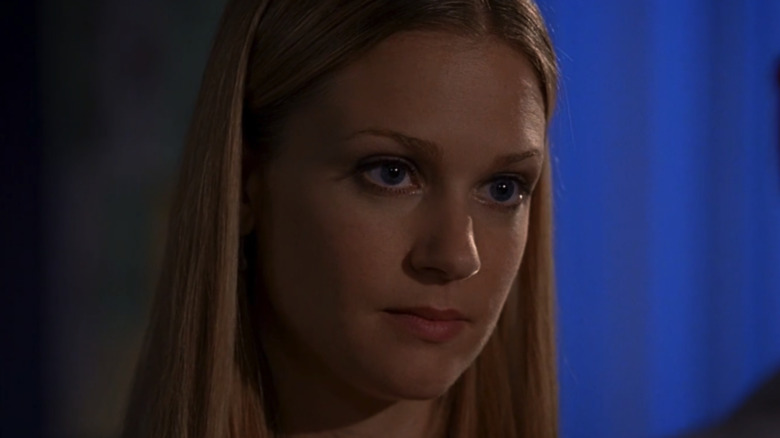 CBS
The procedural drama "Criminal Minds" ran for 15 seasons, and is likely to remain in the hearts of fans for years to come. Centered around the FBI's Behavioral Analysis Unit (B.A.U.), the show followed a group of detectives and criminal profilers as they worked to understand the minds of criminals, and stop them before they could commit more atrocities.
While "Criminal Minds" was undoubtedly known for its twisted plotlines and intense scenes, what really kept audiences tuning in was its cast of characters, each of whom developed devoted followings of their own. From the endearing quirks of Dr. Spencer Reid (Matthew Gray Gubler) to Penelope Garcia (Kirsten Vangsness) and Derek Morgan (Shemar Moore)'s flirty friendship, "Criminal Minds" features all types of relationships. One of the lesser-known connections between cast members, though, is a familial one. When one of the series' stars got pregnant in real life, the creative team wrote it into the show in a unique way.
AJ Cook is making it a family business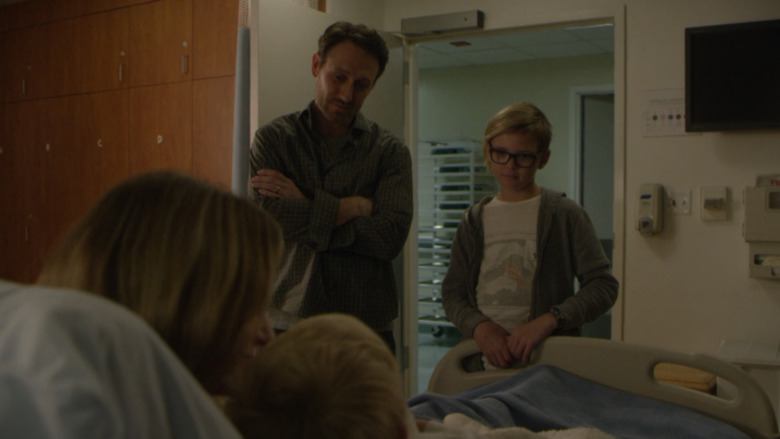 CBS
AJ Cook played criminal profiler Jennifer "JJ" Jareau for 14 seasons. She was so beloved by viewers that when CBS announced she would be leaving the show, fans caused an uproar, and she was soon brought back to the BAU. She remained an integral part of the "Criminal Minds" cast for another decade, and the showrunners even let her bring a bit of her home life with her to work — her children.
During the span of her time on the show, Cook gave birth to two sons, Mekhai and Phoenix. Rather than write her character off (again), her pregnancies were simply written into the show (via Insider). The boys played JJ's sons, Henry and Michael.
When Mekhai first joined Cook on set, she joked to TV Fanatic, "He's coming to visit me anyway, might as well put him to work." Knowing that her on-screen sons were played by her actual children makes their obvious chemistry make perfect sense. If the rumored revival of "Criminal Minds" comes to fruition, we'll be excited to see if her sons return to reprise their roles.