Justin McSwain From My 600-Lb Life Is Unrecognizable Now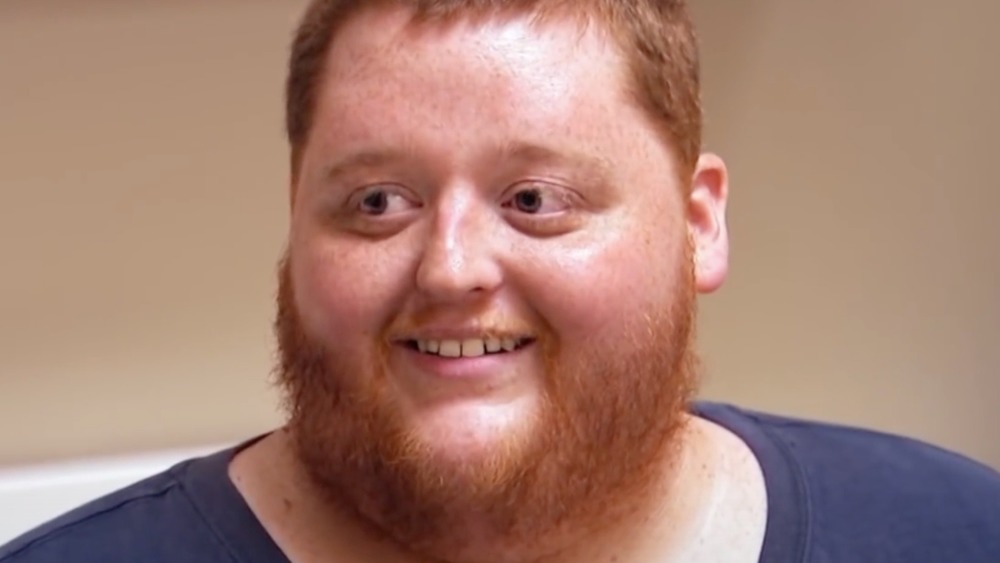 TLC
Every episode of My 600-Lb Life is an emotional rollercoaster. The subject of each storyline just wants to get healthy and overcome morbid obesity; some are able to take on the challenge while others falter, which is why it's so great to see people who thrive during their time on the show. 
One of those individuals was Justin McSwain, who appeared on season 7 of the series. At the start of his episode, he weighed 687.5 pounds at just 27 years old. In addition to obesity, he also suffered from intense anxiety, making it all the more difficult for him to seek treatment. Even at the start of his weight loss journey, he ran into obstacles such as being unable to fit into the rental car that was assigned to him so that he could get to his appointment. Fortunately, McSwain didn't let it slow him down, and by the end of his episode, he was down to 353.5 pounds for a total weight loss of 334 pounds. 
It's an amazing accomplishment, allowing him to join other success stories from the series like Amber Rachdi and Brittani Fulfer. By the end of the episode, Dr. Now was astounded at the progress he made, saying it's one of the biggest losses he's ever seen, but McSwain made it clear he wasn't done yet. He still had a ways to go, and although he doesn't have his own Where Are They Now? episode yet, there are plenty of ways to keep tabs on what he's been up to. 
Justin McSwain has stayed active with his corgi
When you see Justin McSwain now, he looks like a completely different person. He's documented his continuing weight loss journey on Instagram where he partakes in all kinds of physical activities, such as rock climbing and hiking. By the looks of it, he wants to inspire other people to get healthy and show that it's possible to overcome immense obstacles. In one post, he shows how much slimmer he's become by getting inside an old pair of pants with the caption, "About this time last year I posted a pic about progress over the decade. Today I'm just proud of maintaining over the past (very chaotic) year. These pants are a good reminder of why I do it." 
He's putting a lot of good out in the world, even participating in a charity walk for the National Eating Disorders Association. He posted a picture of himself at one such event where he wrote, "Had a great time at the #NEDA walk in #Houston at the #discoverygreen yesterday. They had an #incredible and #inspiring guest speaker @patrickdevenny and I can't wait to see more from this #charity!" It's great to see him stand up for noteworthy causes. Anyone who watched his episode on My 600-Lb Life is aware of the kind of trauma he went through that resulted in an eating disorder, and it looks like he's dedicated to breaking the cycle and leading a healthier life. 
He may not be as active on Twitter, but you can follow him there, too, where his bio reads: "Digital Mass Media Specialist & Corgi Enthusiast." McSwain's corgi, named Finn, has played a big part in his weight loss journey, accompanying him on plenty of walks through all of this. It's good to have some support from a fuzzy companion.