Chadwick Boseman Oscars NFT Getting New Design Following Controversy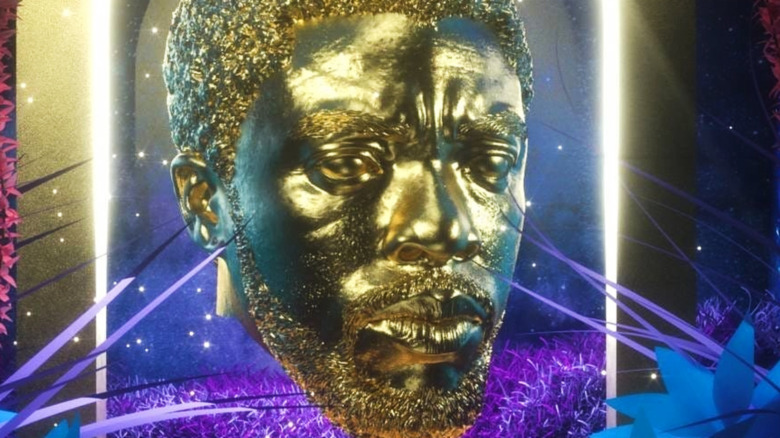 Andre Oshea
The rising trend of NFTs has many online users (including artists) feeling a bit confused — and in some cases, angry. This new form of cryptocurrency allows buyers to purchase digital art, including videos, music, gifs, and even tweets. While some believe that NFTs are the future of internet commerce, others believe that this addition to the Ethereum blockchain is yet another passing fad. Whatever people may think about NFTs, it seems like everywhere you go online, they are talking about it.
The latest upset surrounding NFTs is the controversial artwork released by 3D digital artist Andre Oshea. In an effort to highlight "Black Panther" star Chadwick Boseman's posthumous nomination for Best Actor at the 93rd Academy Awards, Oshea was commissioned by a third party — unaffiliated with the Academy — to create a tribute NFT to the late actor for a series of nominee gift bags (via Complex). Oshea announced that the NFT would be auctioned off on Rarible, with 50% of the proceeds going to the Colon Cancer Foundation. However, after the Oscars ceremony saw Boseman losing the award to Anthony Hopkins, a shocking turn of events that had many fans outraged, Oshea's digital rendering of the actor drew a lot of backlash.
The artist who designed the Chadwick Boseman NFT says he has learned his lesson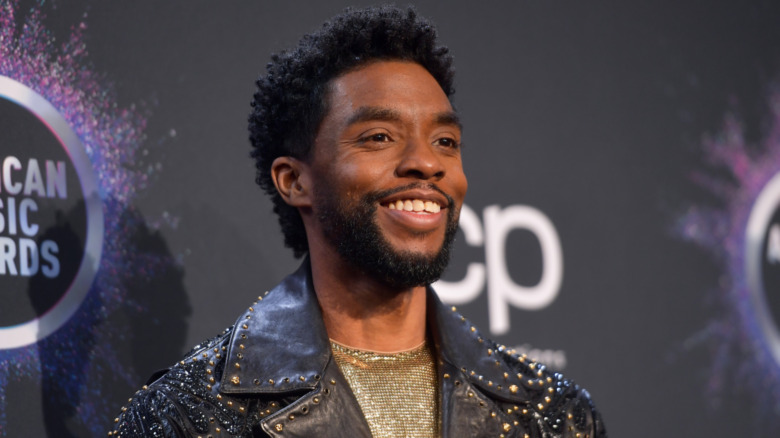 Matt Winkelmeyer/Getty Images
Many took to Twitter to voice their criticisms of the Boseman NFT, believing that the artwork was disrespectful to the actor's memory. Twitter user @hunkydarko posted: "im not mad anthony hopkins won im mad that the academy used chadwick by making an nft and emphasizing him in the memoriam and throughout the show only to not give him the award, even reordering the awards for no reason it's bulls***."
It was widely believed that Boseman was a shoe-in to win the Best Actor category, so when he didn't win, the whole thing seemed like a cruel joke. "So the academy baited everyone into thinking chadwick boseman was going to win by putting best actor off until the last moment, didn't give him a special tribute, commodified his death with an nft, and made his family sit through an entire ceremony without honoring him in any way," said @ireneseulqi on Twitter. 
In response to the online outrage, Oshea released a statement on his Instagram, offering an apology and a promise to redesign the NFT tribute. "This past week has been a huge learning experience for me," Oshea wrote, "and I appreciate all of the feedback on my work, especially from my friends and family. The process of sharing an artwork so publicly has taught me a lot about how to deal with, and listen to criticism, and how to harness it in a positive way." Oshea went on to say that he will go on with the NFT auction later in the week after redesigning the piece and that he will still be donating 50% to the Colon Cancer Foundation.