Teri Hatcher Cast As Supergirl Villain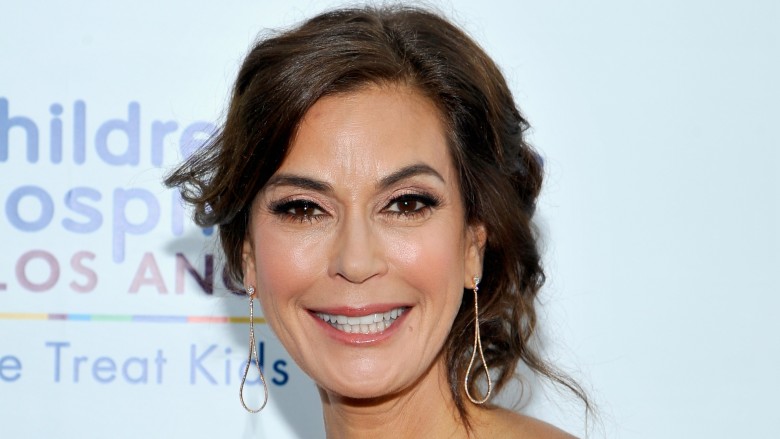 Getty Images
A former Lois Lane will fly into Supergirl this season.
Teri Hatcher, who played the famous reporter on the ABC series Lois & Clark: The New Adventures of Superman in the '90s, will appear as the season's main villain in a multi-episode arc on The CW show's second season, Variety reports.
"No offense to any of the wonderful actresses who have also played the part, but Teri Hatcher is my all time favorite Lois Lane," said executive producer and co-creator Andrew Kreisberg in a statement. "To have her come back to the SuperWorld in a completely different part is an unbelievable gift to me, Greg [Berlanti, co-creator], and the fans."
Hatcher is also known for her role as Susan Meyer on Desperate Housewives, which won her a Golden Globe in 2005. She also played a Bond girl in 1997's Tomorrow Never Dies and appeared as the mother of Erica Durance's Lois Lane on Smallville.
Hatcher's Lois & Clark co-star Dean Cain has also stopped by Supergirl, playing Kara's foster father Jeremiah. The show recently brought in former Wonder Woman Lynda Carter to play the U.S. president.
There is no word yet on which villain Hatcher will be playing, but with the character's insane history, there could be a ton of comic book villains who she could bring to life. Viewers can find out for sure when Hatcher's episodes air this winter.