Supergirl Finally Has A Superman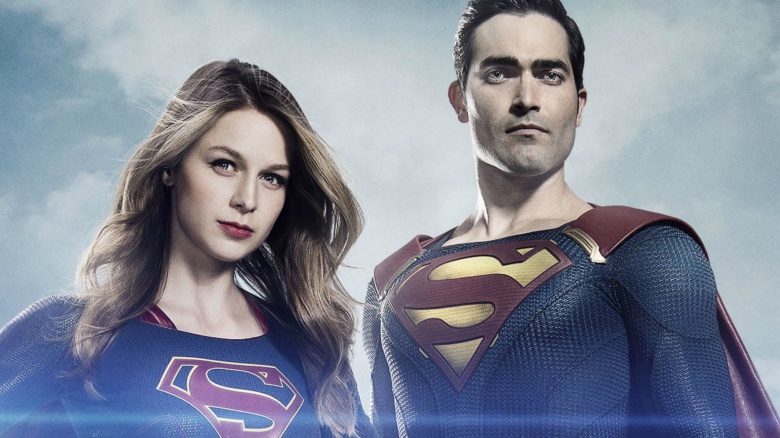 The CW
Let's be honest: some cousins are more super than others. DC Entertainment unveiled the first official family photo of Supergirl (Melissa Benoist) with her cousin Superman (Tyler Hoechlin) from the upcoming second season of the CW's Supergirl. Check it out above.
The legendary character previously had a presence on the series in the form of online correspondence with Kara and he even appeared in the opening credits of the show. A young version of Kal El also appeared in an episode when Kara was infected by the Black Mercy.
Executive producer Andrew Kreisberg said Hoechlin (MTV's Teen Wolf) was a no-brainer for the role. "Greg [Berlanti] and I have wanted to work with Tyler for ages, so this worked out perfectly because Tyler is Superman," Kreisberg said. "We are so thrilled and humbled to add another amazing actor to the legacy of this iconic character."
The second season of Supergirl will also feature new recurring roles for Lynda Carter as the President of the United States and Floriana Lima as Maggie Sawyer. It premieres on the CW (after moving from CBS) on Oct. 10.