The Surprising Celebrities Who Almost Played The Doctor In Doctor Who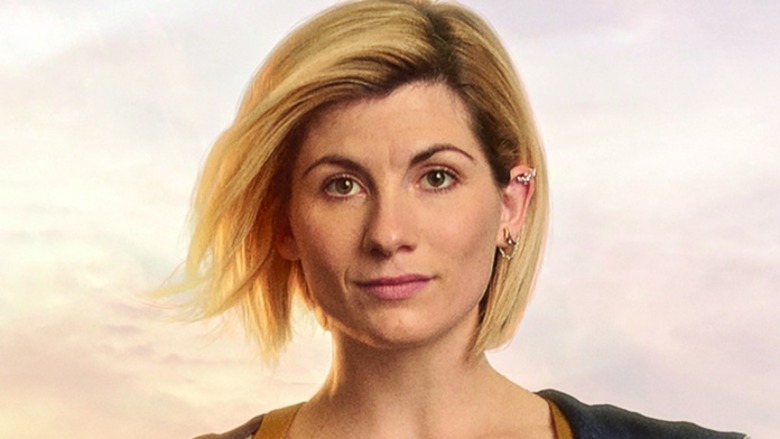 Doctor Who has existed in some capacity for nearly six decades, making it one of the most enduring and influential sci-fi/fantasy franchises in pop culture history, and among the BBC's all-time premier institutions. Its immortal protagonist dies on a fairly routine basis, but that's no problem; The Doctor can simply regenerate a replacement body. Whenever this takes place, a new actor grabs the baton and continues the relay race to infinity that is Doctor Who. 
Between the television series and occasional forays into film, 13 actors have officially played the role. (The actual number is closer to 15, if you count special one-off appearances, but let's address that topic in a different article.) The anticipation surrounding the announcement of the next actor to inhabit the TARDIS, aka the time machine disguised as a blue police box, is always a lark.
Apparently, the casting process for such a high-profile and inherently strange part entails tossing a wide net into the proverbial talent pool. Even after we skip the first 25 years of the series and pick up during the recruitment of Sylvester McCoy in the 1980s, we see a wild assortment of famous names in varying stages of talks for the gig.
While some of the following actors came far closer to portraying The Doctor than others, in every case, it's fun to imagine the alternate futures in which they wave a Sonic Screwdriver at genocidal R2-D2s that, despite the ridiculous plungers in the middle of their faces, live rent-free in our nightmares. Here are some of the actors who were considered for the role of The Doctor. 
Liam Cunningham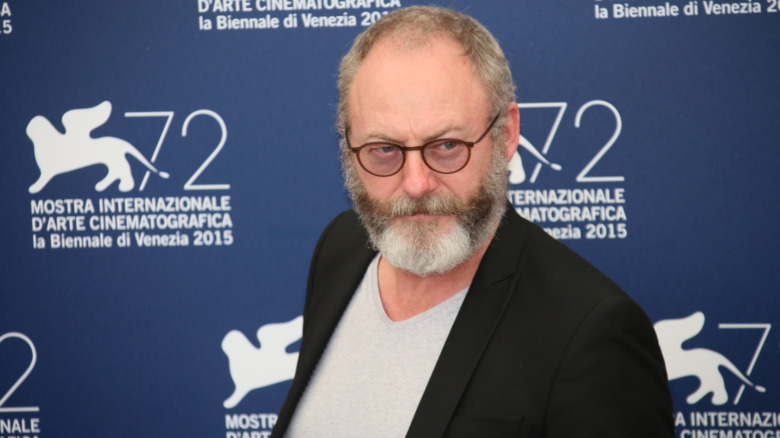 Shutterstock
The original run of Doctor Who stretched from 1963 to 1989. The revival series — currently heading into its 13th season — kicked off in 2005. In between, Universal Studios and the BBC joined forces in an attempt to get a half-American Doctor Who television series off the ground. In 1996, a Doctor Who television film functioning as a backdoor pilot aired on the Fox Network, home of that era's sci-fi TV phenomenon, The X-Files. But the movie — unofficially referred to as Doctor Who: The Enemy Within — tanked in the ratings, crushing any hopes for a new series. 
Before the project crashed and burned, an ambitious casting process determined the face of The Eighth Doctor. Liam Cunningham appears among the heap of actors current sci-fi/fantasy fans may recognize who were talked about for the part before it went to Paul McGann. Where else have you seen Liam Cunningham? He plays arguably the most underrated character on Game of Thrones, Davos Seaworth, and appeared in Steve McQueen's Hunger (2008). Had he become The Doctor for what's essentially an extended failed series pilot, he might've wound up most underrated Doctor as well. 
Years later, Doctor Who hired him for a different position. He plays Soviet submarine Captain Zhukov, fending off a reptilian Martian badass with a grudge against mankind in "Cold War" (series 7, episode 8).
Andrew Sachs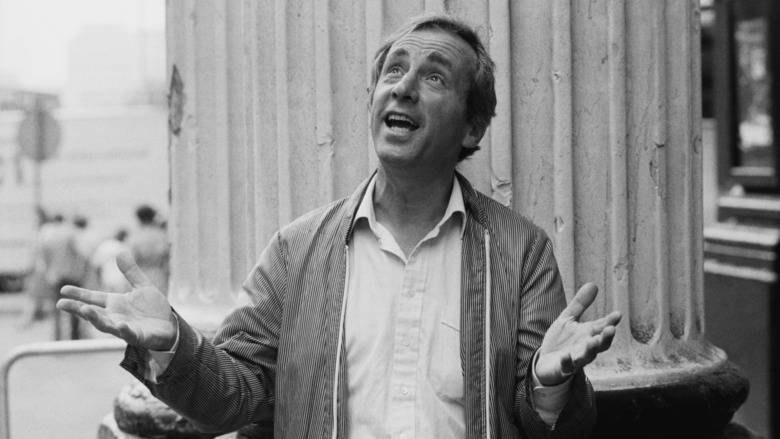 Smith/Daily Express/Hulton Archive/Getty Images
While most recognizable for playing second fiddle to John Cleese in Fawlty Towers, Andrew Sachs almost played first chair on one of the BBC's other best-known endeavors. Sachs was evidently thought of as a potential replacement for Colin Baker — the Sixth Doctor — during the 1980s, but Sylvester McCoy got the job instead. 
"You can be very self-indulgent and go mad and do all the wonderful things, but the script or the director should pull you back and say, 'Come on, stop fooling about, just stop acting, just do it, be in the spirit of the script," Sachs, who left this corporeal dimension in 2016, told the U.K. Mirror. "I hope I would've done that, but I never got the chance." 
Fortunately, Sachs's voiceover work appears in multiple Doctor Who-related projects, so all that consideration he put into portraying sci-fi/fantasy characters did not go to waste. 
Billy Connolly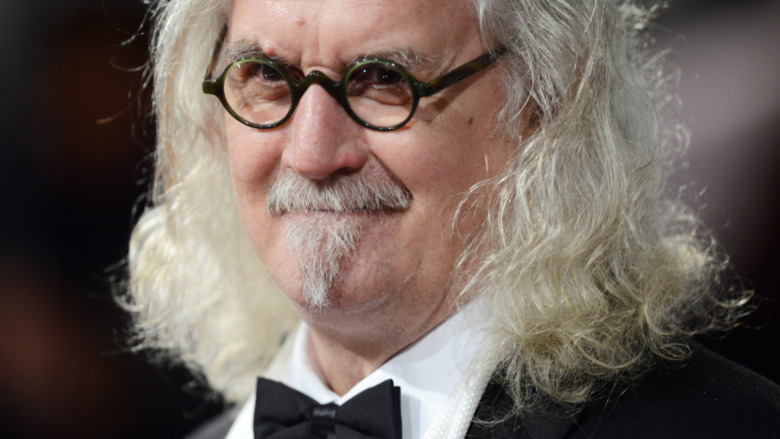 Dave J Hogan/Getty Images
The career of Scottish comedian and character actor Billy Connolly includes enough unpredictable twists and turns that you've definitely seen him in something, even if you don't recognize him instantly. If his voice doesn't ring any bells from Brave (2012), his gruff demeanor might rattle your memories of The X-Files: I Want To Believe (2008) or The Boondock Saints (1999). Originally, he was globally recognized as one of Scotland's most accomplished standup comedians.
And it seems he came within an eyelash of also being The Doctor. When it came time to assign the role of The Eighth Doctor for the mid-'90s TV movie, Connolly was a near-miss.   
"It was brought up in a meeting, apparently, but nobody told me until after they decided against it," says Connolly in a quote appearing in The Scotsman. "If I had done it, he would have been angrier, a much angrier Doctor Who." 
The source describes Connolly as a "huge fan," of the show, which is odd, considering it quotes him getting the character's name wrong — the program is "Doctor Who," but the main character is simply "The Doctor." Either Connolly's not as big of a fan as the source indicates, or he simply misspoke. 
Anthony Head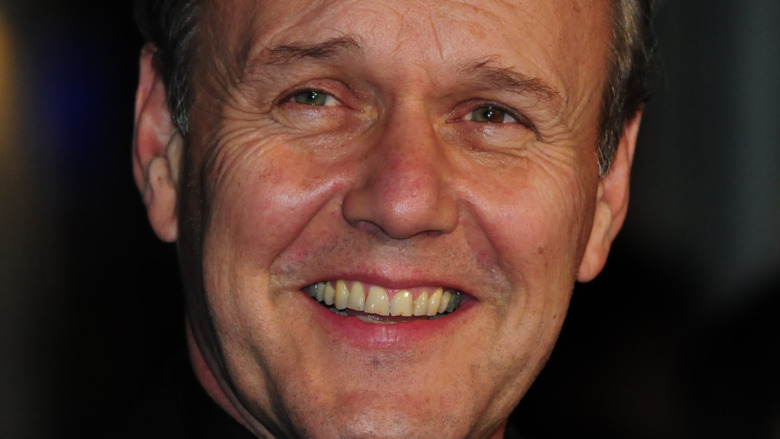 Simon Burchell/Featureflash, via Shutterstock
Anthony Head — or "Anthony Stewart Head," as some of us remember him from the opening credits of Buffy: The Vampire Slayer — appears among the gathering of names considered for The Doctor in the run-up for the 1996 Doctor Who television movie. 
We don't mean to disrespect Paul McGann, who ultimately scored the job as The Eighth Doctor. But we'd suggest that Head went on to cement a stronger legacy in sci-fi/fantasy television as Rupert Giles — the titular protagonist's mentor and "Watcher" — on Buffy. The 1996 film didn't translate into a new series, so The Eighth Doctor hardly resonates as one of the character's most widely beloved iterations. Meanwhile, Giles remains a significant presence throughout all seven seasons of Buffy. 
Head lost out on a one-off Doctor Who gig, but landed nearly a decade of steady employment on American network television. As we understand it, network TV generally pays pretty OK! Plus, Head's inability to outshine McGann in the '90s didn't end his involvement with Doctor Who. He plays Brother Lassar in School Reunion (series 2, episode 3) — an essential Sarah Jane episode — and has contributed significantly to Doctor Who-related voiceovers.      
Eric Idle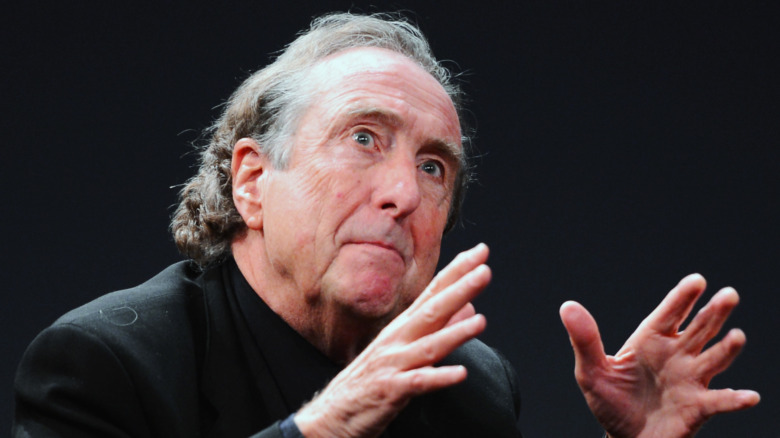 Stephen Lovekin/Getty Images
How can it be that, despite their mutual status as indispensable British television touchstones, the closest thing we ever got to an onscreen Monty Python/Doctor Who crossover is this single scene of a character played by John Cleese confusing the TARDIS for a modern art installation? Despite the unfortunate lack of a Monty Python/Doctor Who shared universe outside of the Douglas Adams connection, there is some reason to think Eric Idle was discussed for the role of the Eighth Doctor, which ultimately went to Paul McGann. Idle's name shows up on the admittedly long wish-fulfillment list of actors considered for the mid-'90s film. 
The Doctor was a swashbuckling quipster before Joss Whedon or Robert Downey Jr. were born, but despite The Doctor's monumental capacity for razor-sharp one-liners, we've yet to see The Doctor played by an actor with a serious background in comedy during the modern era. For that matter, Catherine Tate might be the only post-revival companion who cut her teeth telling jokes. 
Maybe it's time to change that trend? At least a few regular Doctor Who viewers seem to think so. 
Catherine Zeta-Jones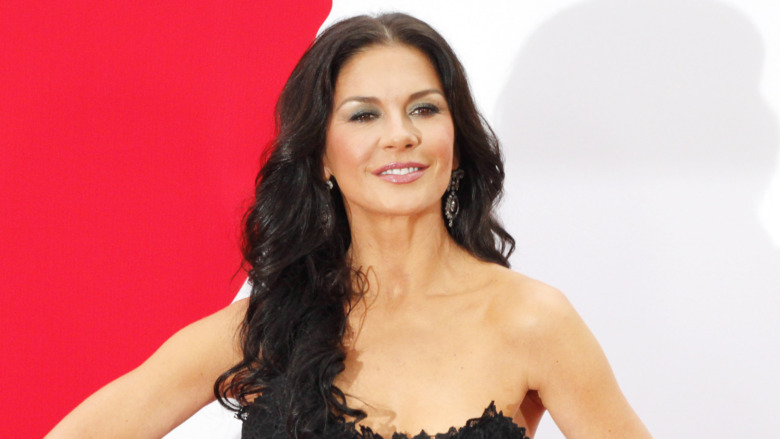 Shutterstock
To this very day, some "fans" don't seem too pleased that a woman is allowed to star in the make-believe, outer space, time travel adventure show known as Doctor Who. But Jodie Whittaker wasn't the first woman one of the showrunners thought had it in her to wield a Sonic Screwdriver. Asked who he would pick to replace David Tennant following the star's and his own exit from Doctor Who in 2010, Russell T. Davies — the primary creative mind behind the first five years of the 2005 revival — singled out Catherine Zeta-Jones as one of his personal favorite potential choices.  
Even the Guardian writeup of this Davies presser sounds a little incredulous. It's hard to tell whether CZJ ever truly entered Doctor Who's production orbit, or whether this is a thing Davies says one time in one interview that's been recirculated too often because it makes an exciting headline. 
Regardless, we can envision the star of The Mask of Zorro (1998) and High Fidelity (2000) bringing a wildly different energy to the part than Matt Smith's hyper-quirky take, especially if she retained any of her sword-fighting chops from the Zorro shoot.
Hugh Grant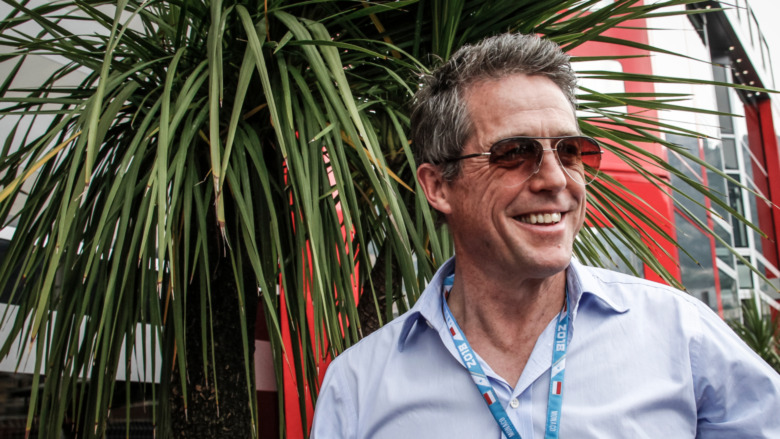 Shutterstock
When it comes to imagine-casting Doctor Who, Russell T. Davies didn't waste time with lowered expectations. 
Before Christopher Eccleston spearheaded the return of Doctor Who to television in 2005, Davies asked Hugh Grant to be the new face of the erstwhile BBC flagship series. This occurred only a few years removed from Grant starring in Bridget Jones's Diary (2001) and Love, Actually (2003) as well as other major films. Even if he only had to commit to a single season, Grant would've been a significant "get" for the franchise whose previous attempt at a relaunch was a mostly well-executed failure. 
SyFy confirms as much, citing a 2007 interview.
"I was offered the role of the Doctor a few years back and was highly flattered," says Grant. "It's only when you see it on screen that you think, 'Damn, that was good, why did I say no?'"  
He might not remember why he said no to the Ninth Doctor gig, but Hugh Grant's still part of the non-canonical Doctor Who television universe. He's one of the three actors who play The Doctor in Doctor Who: The Curse of Fatal Death, a 1999 parody special put together for charity. 
Also featuring Rowan Atkinson of Mr. Bean fame and Julia Sawalha from Absolutely Fabulous, and written by eventual Doctor Who showrunner Steven Moffat, The Curse of Fatal Death was very useful to know about back when Six Degrees of Kevin Bacon was still a game people played.
Joanna Lumley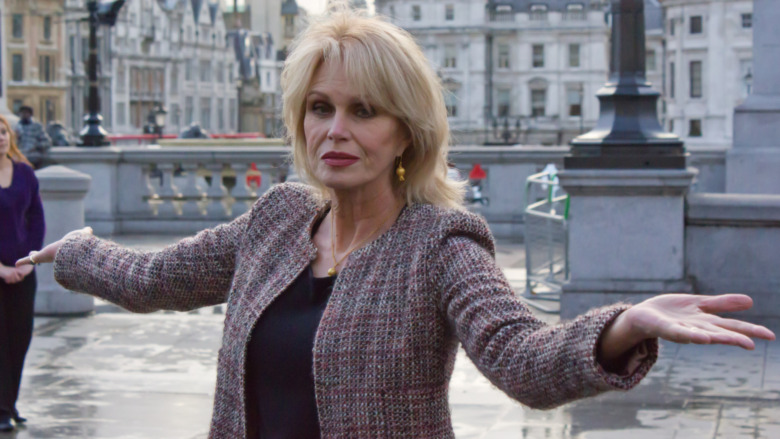 Shutterstock
Joanna Lumley beat Jodie Whittaker to the title of "first woman to play The Doctor on the BBC" by about 20 years...Sort of!  
Don't get it twisted. Fifty percent of the Absolutely Fabulous iconic duo is only on screen for about 20 seconds in a parody special; that doesn't count as playing The Doctor in an official capacity. But nonetheless, Hugh Grant regenerates into Lumley at the conclusion of The Curse of Fatal Death. The wild thing about that is if prior events had played out slightly differently, The Sixth Doctor would've changed into Joanna Lumley in the '80s, and television history would've been altered forever. 
According to a Sunday Telegraph article aggregated by Digital Journal, Doctor Who co-creator and former BBC head of drama Sydney Newman pushed for a woman to take over the show's lead role at the time, based on his concerns that Doctor Who had grown stale and dated after 20 years on the air. Lumley was on the shortlist of actors Newman and others thought suitable for battle with Daleks, but the BBC didn't listen; Sylvester McCoy became The Doctor in 1987, and the BBC canceled Doctor Who in 1989.    
It's a bummer that we had to go so many years without Doctor Who. If Lumley became the Seventh Doctor, and Doctor Who hadn't been canceled, then she might've been too busy to star in Absolutely Fabulous in the early '90s. And then where would we all be? 
Judi Dench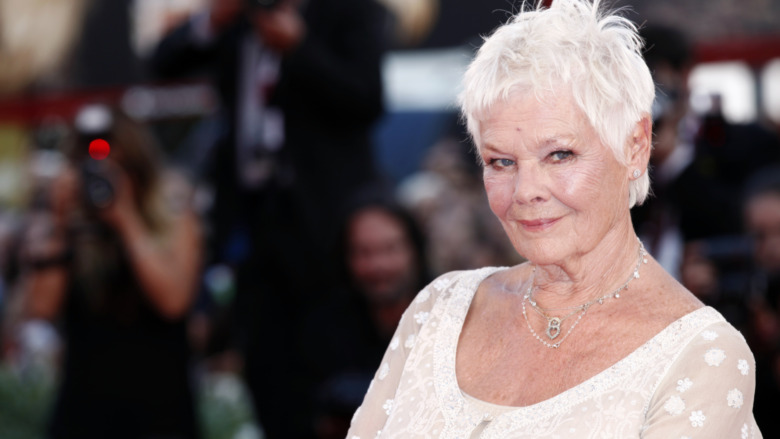 Shutterstock
Essentially starting fresh with a whole new audience, the minds behind the 2005 Doctor Who relaunch had quite a bit of room to experiment. The first season of the revival, starring Christopher Eccleston and Billie Piper, continues all the continuity established during the '60s, '70s, and '80s, plus the television film, but with a distinctly early '00s approach to aesthetic and tone. Hardly a grump, the Ninth Doctor wields an emotional intensity not necessarily associated with previous iterations. (And there's an in-story reason for the change in demeanor, but that's a topic for another article). 
But before they decided on Eccleston, according to a short history of the casting process, multiple individuals involved with the production brought up acting legend Judi Dench as a potential successor to Paul McGann. (Er, technically John Hurt, but that's yet another topic for yet another different article). 
Considering her oeuvre of film and television work begins in the 1950s — meaning she's been a working actor the entire duration of Doctor Who's existence — it's a little astonishing Dench has never been on the show. But it's bound to happen sooner or later, right? Davies even Tweeted that, once he gets a TARDIS of his own, he's going back to 2009 and giving her a cameo in David Tennant's final episode.
Benedict Cumberbatch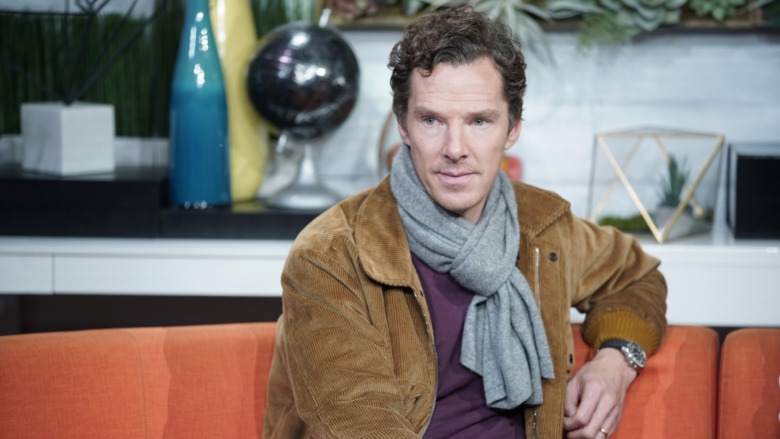 John Lamparski/Getty Images
We admit that including this actor known for playing that other Doctor is a stretch. But hear us out...
While the rumor mill would have us believe Doctor Who attempted to send Benedict Cumberbatch across time and space — in a fictional capacity, of course — as the Eleventh Doctor, he tells The U.K. Mirror that such talk is a complete load of nonsense. 
"I never got offered the chance to play The Doctor," he tells the source in a 2010 article. "Perhaps the powers that be realized I would've turned it down. 
"I think it's a fantastic show, but the celebrity side of being The Doctor would worry me. The idea of turning up at school prize giving days [ aka award ceremonies] as The Doctor wouldn't appeal."
Cumberbatch began his tenure as Sherlock Holmes around the same time this quote was published. Perhaps since Sherlock has no basis in fantasy, he might not attract the same fanatical Comic Con-style audience as Doctor Who. But Doctor Strange — especially the MCU's version of Doctor Strange — definitely does that. Doctor Strange even has his own version of prize-giving days. 
So are we to believe Cumberbatch did a complete 180 about his attitude towards famous sci-fi hero roles within the roughly four years between 2010 and his Doctor Strange casting? Does Disney really pay that much more than the BBC? (Yes.) 
Or perhaps we shall remain slightly incredulous regarding Cumberbatch's previous Doctor Who statements. Just slightly; but incredulous, nevertheless. 
Alan Cumming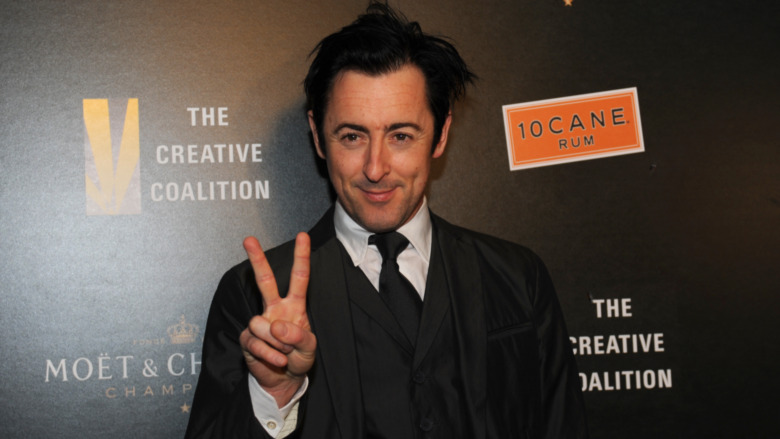 Shutterstock
Here's an actor who could just as easily wind up on a list of favorite recent Doctor Who guest stars. Alan Cumming — who superhero movie nerds may recognize as Nightcrawler from X2: X-Men United (2003), and everyone else may recognize from dozens of other roles — portrays a fanatical King James I in "The Witchfinders" (series 11, episode 8). 
So while Cumming has cemented a place in modern Doctor Who history, that place was almost more substantial. 
"They didn't offer me the job, but I was approached about it," Cumming tells TV and Satellite Week Magazine, via a Cult Box posting from 2018. "I still have a flat in London so I assumed I'd be staying there during filming. They told me it would be an eight-month shoot in Cardiff and I said, 'What?' I think that's what possibly blew it. Nothing against Cardiff but..."
Had it not been for his apparent geographic incompatibility with Cardiff, Cumming would've made a lot of sense at The Ninth Doctor. His preexisting fame would've boosted the program's profile — keep in mind, Doctor Who wasn't a surefire hit in 2005 — and the Ninth Doctor's built-in limited timeframe would've allowed Cumming to return to film projects more quickly than would've been the case with a longer commitment.
Michael Jackson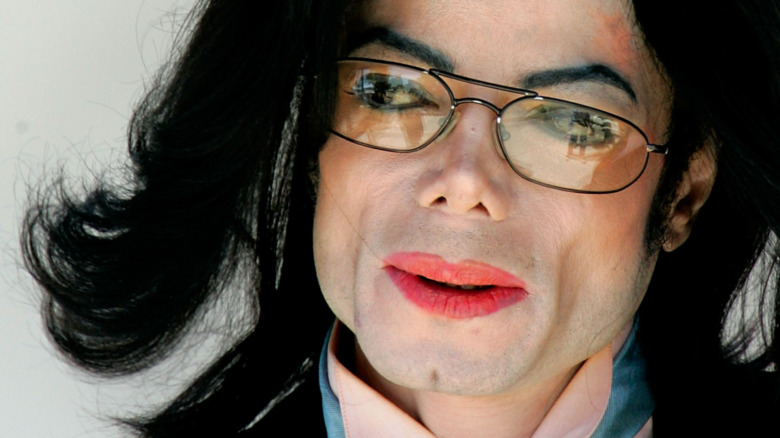 Carlo Allegri/Getty Images
Yikes. 
It's been widely reported that during the late-1980s, the onetime king of pop and currently unfortunate cultural entity Michael Jackson was Paramount Pictures' top choice to pilot the TARDIS in a Doctor Who movie.
Considering the allegations regarding Jackson's personal life that have surfaced in subsequent years, Paramount's failure to launch its version of Doctor Who definitely looks like a bullet dodged. The Guardian notes that, because fate has a dark sense of humor, the studio's next choice was since-disgraced comedian Bill Cosby. 
But we can understand why Paramount thought Jackson looked like a good possible Doctor at the time. Jackson was the biggest star the music industry had produced since The Beatles, and would've instantly lent significant mainstream credibility to Doctor Who, which American audiences might've otherwise dismissed as a British cult show. 
In addition, Jackson had recently starred in Michael Jackson's Moonwalker (1988) — a music video-movie hybrid that, in addition to some box office success, spawned a line of video games whose popularity far outlasted the film. So if Paramount hoped to parlay its Doctor Who movie rights into a multi-media, merchandising juggernaut, putting Jackson out in front might've seemed like a no-brainer.
It's pretty wild to think there's an alternate reality where Doctor Who movies starring Michael Jackson were a big deal for a couple of years; and as a result of his involvement, the 2005 revival and every Doctor Who-related thing that followed would never have been even slightly possible.
Basically every famous British actor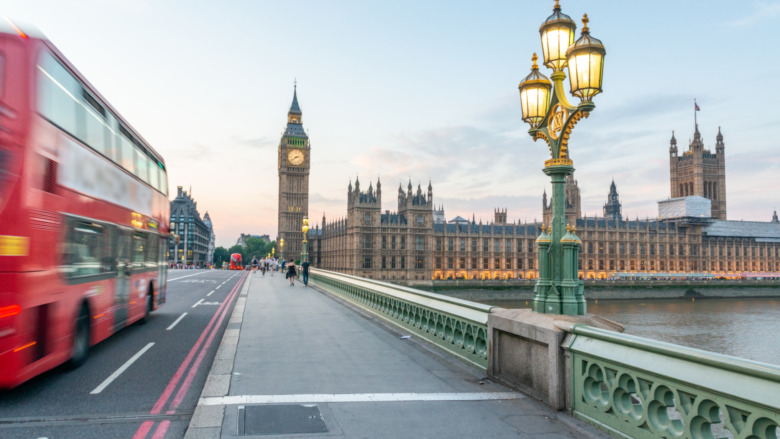 Shutterstock
By this point in the article, it might not surprise you to read that if you've heard of a U.K.-based actor, odds are you can find a smidgen of a hint of a rumor that they were almost The Doctor. In many cases, it might even be a fact, or at least loosely based on a fact. 
In the process of putting together the attempted relaunch of Doctor Who in its half-American form, Universal Pictures compiled a list of possible Doctors that included basically every British actor who was alive and relatively age-appropriate for the role at the time. Nominees include Ian McKellen, Patrick Stewart, Malcolm McDowell, Timothy Dalton, Tim Curry, a handful of names that appear elsewhere on this list, a few who went on to play The Doctor at some point down the line, and numerous others.
Maybe those casting directors got carried away; then again, The Doctor's regenerative capacity is part of the fun of following the show. Especially considering certain events from the last season we'd prefer not to spoil, as far as upcoming adventures go, The Doctor can be anyone.