The Hilarious Reason Jane Seymour Got Kicked Off The Set Of Live And Let Die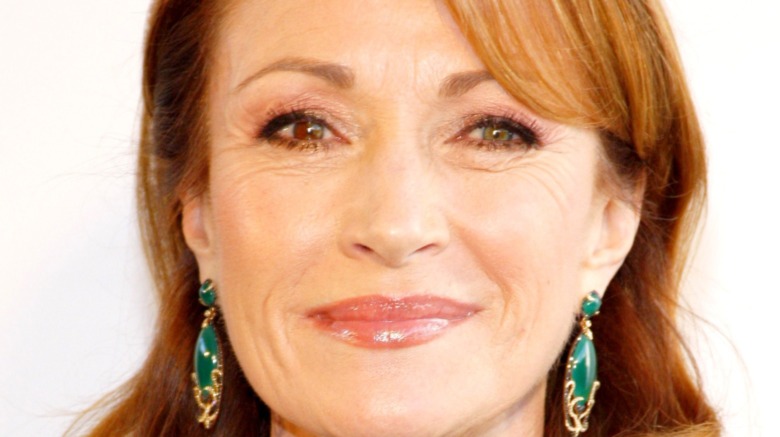 Getty Images/Getty Images
There have been a lot of iconic Bond girls in the movie series' storied history, from Holly Goodhead (Lois Chiles) to Pussy Galore (Honor Blackman). Jane Seymour's portrayal of Solitaire in the eighth Bond film, 1973's "Live and Let Die," stands as a high watermark for the franchise – Solitaire was named the 10th most popular Bond girl in a Top 10 Bond Babes poll on IGN in 2009.
By all accounts, Roger Moore – who was the Bond of the moment – and Seymour got along very well on the set. Seymour told CinemaBlend in December of last year that Moore even saved her from an on-set accident during the filming of "Live and Let Die."
But aside from further disasters such as simultaneous bouts of dysentery they battled through in a single trailer, there were some good times on the set. Including this moment of mirth shared between the actors on the set. What did Seymour do that got her temporarily kicked off the set of "Live and Let Die"? 
A case of the giggles almost took down Moore and Seymor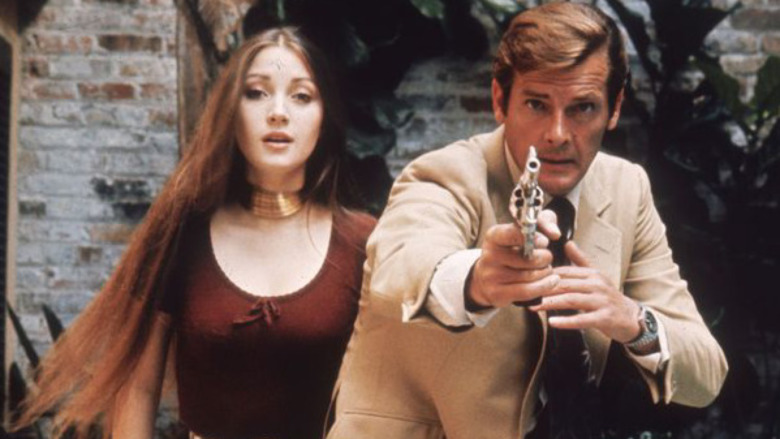 MGM
According to an interview with Seymour in the Daily Telegraph (as reported by The Mirror) which took place in 2017, it all started with a take gone wrong. Moore and Seymour were on a train together, filming some of the movie's final scenes, and she was required to speak a piece of dialogue she found "truly terrible." Then every actor's worst nightmare set in – she came down with an uncontrollable case of the giggles.
To quote Seymour, she "couldn't get it out without laughing. Roger and I were both weeping, giggling like schoolchildren. The crew banished me from the set and we had to use body doubles to get it done."
It was the only time body doubles were used for either actor during the action-heavy piece, though stuntmen were occasionally employed. Sometimes making a Bond movie really is just as wild as you think it might be.