This Is The Hidden Image On Gibbs' Computer In NCIS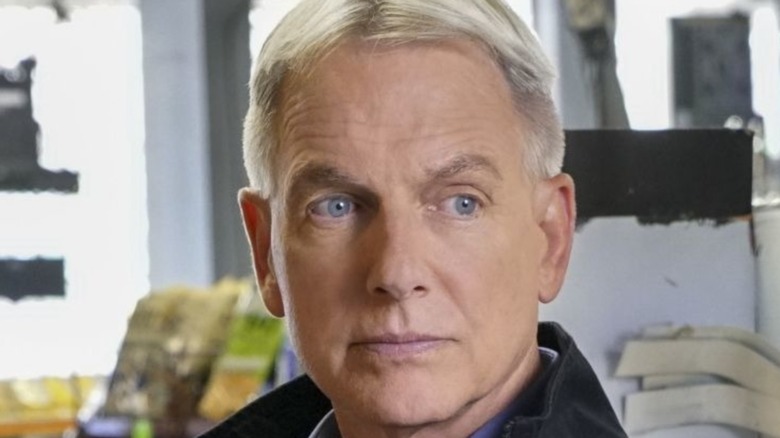 CBS
By its very premise, "NCIS" is a show full of secrets. The police – sorry, Naval Criminal Investigative Service – procedural has been going strong for 18 seasons, and with Leroy Jethro Gibbs (Mark Harmon) set to lead his troops to "NCIS" Season 19 before long, it's frankly amazing that the show has managed to get away with relatively few major onscreen mistakes. On the contrary, "NCIS" has been fond of adding the occasional cool, unique details in its sets, as well as casual Easter eggs about the characters.   
However, one particular detail in the titular team's headquarters is enough to have even the most devoted fans scratching their heads. Every so often, a particular image pops up on the computer screens when Gibbs is around, and its connection to the plot at hand tends to seem ... hazy, to say the least. Let's take a look at the hidden image on Gibb's computer in "NCIS."
The Santiago Bernabeu soccer stadium keeps popping up on NCIS monitors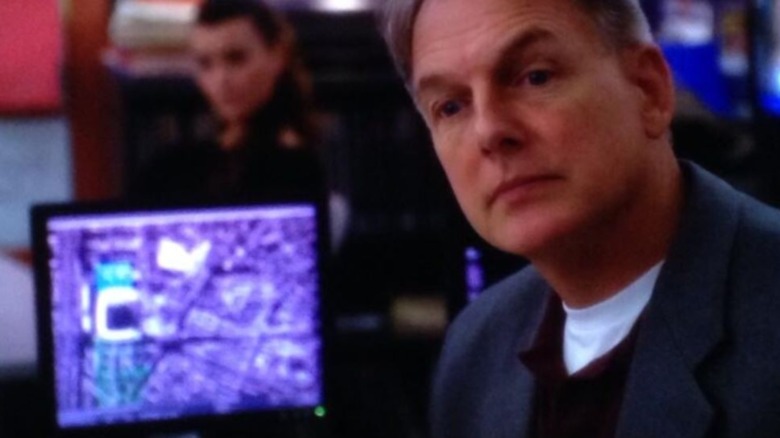 CBS
Every once in a while, the camera shows Gibbs and a computer screen in the same shot, and the screen features a very particular satellite image. As Twitter users @wislabe and @Isabelmbx have pointed out, it depicts none other than the Santiago Bernabeu stadium in Madrid, Spain. As Madrid's official tourism website tells, the massive stadium is home to Real Madrid, one of the biggest and most successful association football clubs in the world.
It's unclear why satellite images of one of the most iconic soccer stadiums in Europe haunt Gibbs. Sure, it could be an Easter egg related to Mark Harmon in some way, but seeing as he used to excel in American football in his college days (via Football Foundation), the image of a soccer stadium doesn't really seem to fit. Does either Harmon or his character have a hidden affinity for Champions League soccer and a very peculiar idea of a good desktop wallpaper? Or is the Santiago Bernabeu image simply a nice, generic satellite image that some set decorator likes to use to make the occasional monitor more research-y? Unless Gibbs turns up to work wearing a Real Madrid jersey one day, the world may never know – but now that you know about this, it'll be cool trying to spot the stadium in future episodes.