The Unique Detail You May Have Missed In The NCIS Headquarters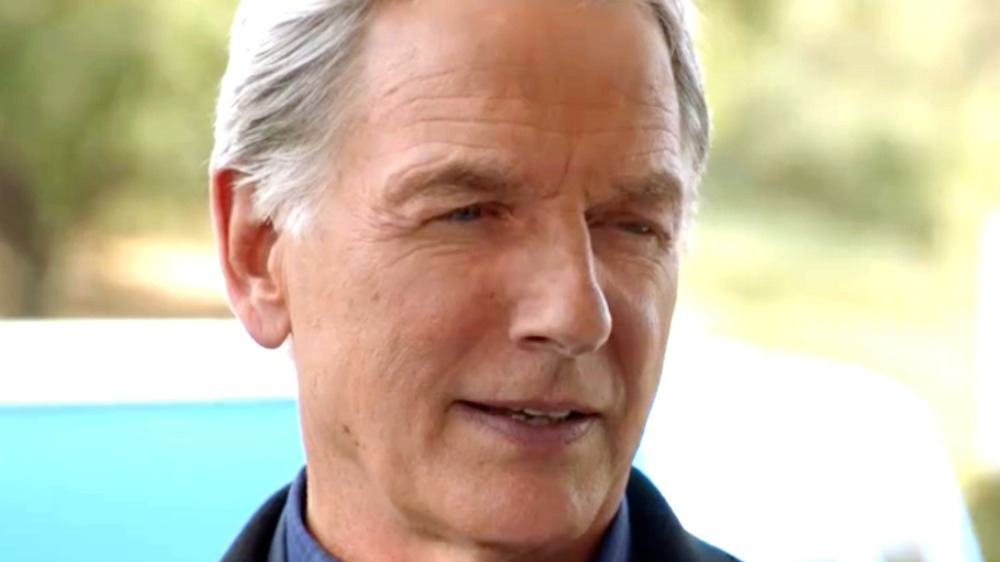 CBS
For 18 seasons, the most wanted wall has been a prominent feature in the NCIS headquarters, but it's so much more than simply a prime location for Gibbs and company to chat in front of. Viewers have likely noticed that some of the show's most notorious criminals have landed on the wall over the years, including Jonas Cobb (Kerr Smith), who murdered two agents in season 8, but what you may not have realized is that NCIS' most wanted wall features several familiar real life faces, as well.
Right from the start, former al-Qaeda leader Osama bin Laden was featured on the wall, and he remained there until he was killed on May 2nd, 2011 by US Navy SEALS. Even though production had wrapped on season 8 at the time of bin Laden's death, the producers wanted the wall to be updated as soon as possible. As a result, a red stripe was digitally added over the terrorist's picture in the season 8 episode "Baltimore," which aired on May 8 of that year. According to Vulture, this made NCIS the first prime-time series to address bin Laden's demise.
While bin Laden is the most famous real life terrorist to grace the most wanted wall on NCIS, the show has also utilized the headquarters' focal point to shine a spotlight on the show's writers, producers, and crew.
Many of NCIS' most wanted photos actually feature members of the show's behind-the-scenes team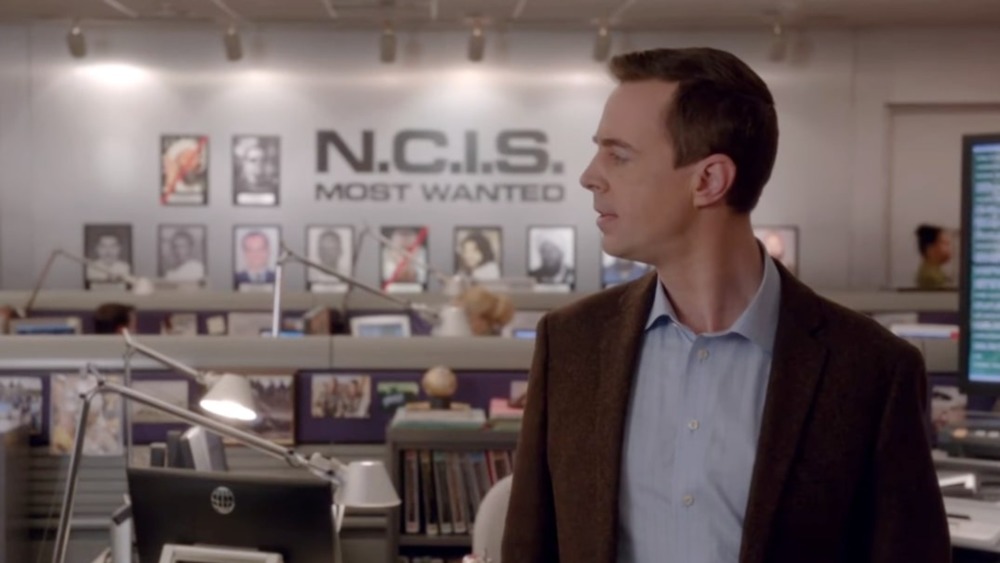 CBS
Gibbs, McGee, Nick, Ducky, and the rest of the gang are the undisputed stars of the show, but it takes a village to make NCIS. And while most shows don't have an outlet to pay tribute to the writers, producers, and the crew on-camera, NCIS does: The most wanted wall.
If you look closely, you'll notice that several of the pictures aren't of real criminals or fictional ones, instead the photos feature many of the hard-working people whose jobs keep them behind the camera. The pictures are rotated out each season, but one of the mainstays was a photo of series creator Donald Bellisario until he parted ways with the show.
Given how prominently the wall is featured in most episodes, it's good to know that it's being put to good use — whether that means featuring the bad guy of the week or showing off the faces of the folks who have helped make NCIS the long-running hit that it is. Unfortunately, there doesn't appear to be a comprehensive list of every member of the crew whose photo has made its way on the wall. But still, for longtime viewers, just knowing that many of the photos feature members of the NCIS family makes the most wanted wall one of the show's most important Easter eggs.