Exclusive Clip: Kenny Scores A Ton Of Cash In New Storage Wars Episode
The "Storage Wars" crew is used to following a straightforward series of steps in order to make a profit: be smart with their bids during the auction for an abandoned storage locker, dig through the locker's contents to determine what's trash and what's treasure, take everything that might be worth something to a pawn shop or other appraising service, and hopefully make back the money spent and then some. This process has led to some major payouts on "Storage Wars" over the years, but it sometimes doesn't yield the kind of cash the bidders were hoping for. 
One "Storage Wars" favorite will get the luck of the draw on the series' newest episode when he bypasses all the middle men and finds actual money inside the storage locker he purchased. Ahead of its release, Looper is excited to share an exclusive clip from the upcoming episode of "Storage Wars" season 13, in which Kenny Crossley comes across cash and coins — plus plenty of other valuables — as he searches through his newly won locker.
Fans are loving that Storage Wars is back on air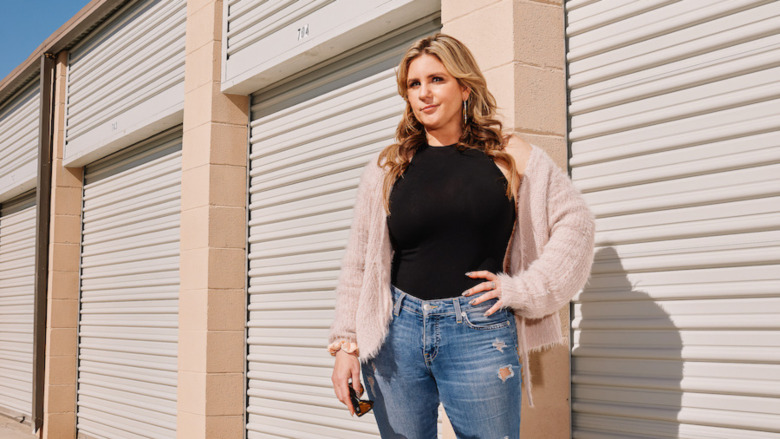 A&E
After more than two years off air, "Storage Wars" returned for its 13th season on Tuesday, April 20 — and fans could hardly contain their joy over the reality TV series finally being back on their screens. 
"Storage Wars season 13, Welcome home again!!!" one user wrote on Twitter, adding more emojis than we can quickly count or describe here and a GIF of a few "Seinfeld" characters dancing in excitement to accurately represent their emotions. Another tweeted before the season 13 premiere, "Yaaassss!!! So freaking excited for the return of Storage Wars!! Woot! I just love this show!"
Twitter user @offy posted, "New episodes of Storage Wars? This makes me extremely happy," while Rob Quillen wrote that new "Storage Wars" episodes get him "fired up." 
Fans won't have to wait long for more "Storage Wars," as the newest episode premieres tonight — Tuesday, April 27 — at 9 PM ET/PT on A&E.