Falcon And The Winter Soldier's Danny Ramirez Weighs In On Joaquin's MCU Future - Exclusive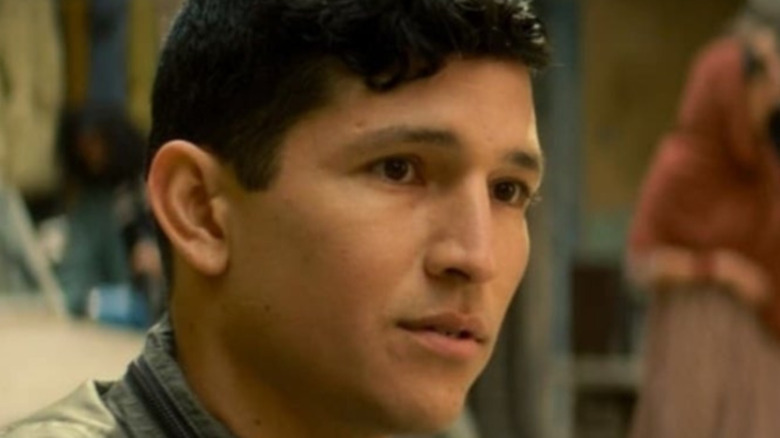 Marvel Studios/Disney+
Spoilers for the season finale of The Falcon and the Winter Soldier
Fans have been reeling ever since the "The Falcon and the Winter Soldier" finale last week. While it resolved many plots, even more were left open-ended — which makes sense, given that showrunner Malcolm Spellman will be helming the just-announced Sam Wilson-led "Captain America 4." But while Sam told Joaquín Torres (Danny Ramirez) to keep Redwing, our favorite flying superhero dons a fresh set of wings along with his new Captain America super suit in the finale, giving fans the impression that Sam will still honor his Falcon roots even as Captain America. So, where exactly does that leave Joaquín? He does become the Falcon in the Marvel Comics, but in the wake of Sam's transition to Captain America, it's unclear whether or not he will train a protege.
Looper spoke to Joaquín Torres actor Danny Ramirez to get his perspective on where his character could go from here and if there's a possibility that he may, in fact, become Falcon 2.0.
A feathery future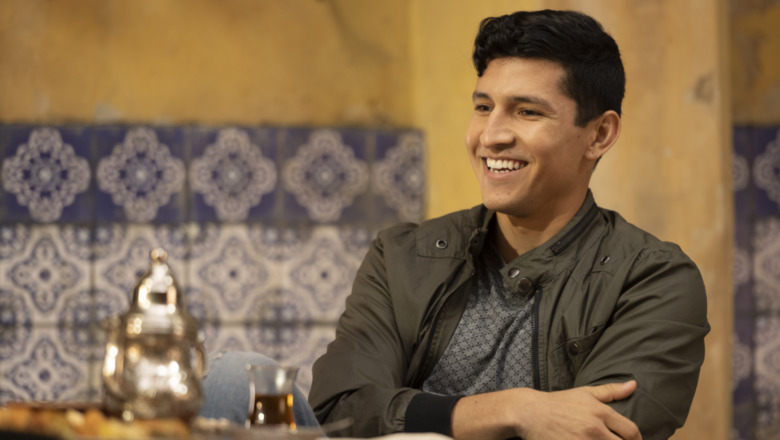 Marvel Studios/Disney+
"If I ever get an invitation, 1000% I will take it. No questions asked," Danny Ramirez said of a potential offer to take up the mantle of the Falcon. "Whether or not I get it, that's a completely different thing." 
"The Falcon and the Winter Soldiers" fans had the pleasure of watching Sam Wilson mentor Joaquín and Ramirez was more than happy to dish on what his character loves about Sam and what he could bring to the role if given the chance. "Well, I think what I love about Sam's character is he's incredibly witty beyond the physical presence that a lot of characters have," he noted. "I think Sam just is incredibly witty and sharp and actually knows how to read a room really well. If you ever think of the situations he's ever in, he's attuned. And as far as Joaquín in the universe, the Joaquín-verse, I think he's just very... He's young and excited and filled with life and is trying to learn everything he possibly can and knows how important the opportunity is. And he doesn't want to squander it. So he'll go the extra mile — then some."
A Latin Falcon?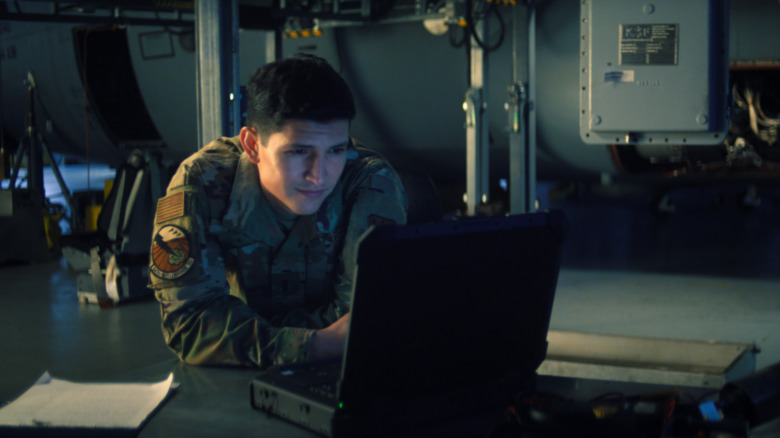 Marvel Studios/Disney+
With "The Falcon and the Winter Soldier" tackling issues of race and societal flaws, it became a groundbreaking show. The series went where no Marvel project had gone before in tackling problems like police brutality and racism. But in addition to the lived experience of characters like Isaiah Bradley and Sam Wilson, Joaquín Torres brought a Latin perspective to the MCU. A Latin Falcon would have the opportunity to shine a spotlight on the Latin community and what challenges Joaquín would have to wade through — much like Sam did during the first season.
"What the show has done is that it hasn't pulled any punches when talking about the sociopolitical climate. And it just so happens that Sam's internal conflicts of kind of taking on this mantle are aligned with it," Danny Ramirez said. "So I think with Joaquín being a way into the Latin perspective, I'd love for it to be something similar in regards to not shying away from what it would mean to tell it — to represent and tell his story."
Fans can catch all six episodes of "The Falcon and the Winter Soldier" on Disney+ now.