The Forgotten Romantic Dramedy Series You Can Catch On Netflix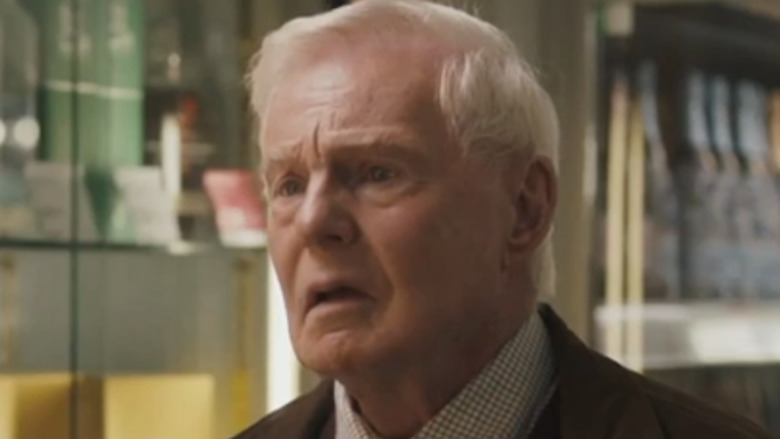 BBC
"Last Tango in Halifax" is the charming BBC series that premiered in 2012. Fans may have forgotten about this winding romantic dramedy in the midst of the heavy binge-watching spurred by the hibernation of 2020. Luckily, every season of "Last Tango in Halifax" is available on Netflix.
The series is full of loopy storylines and unexpected characters that make for an engaging family drama. Audiences immediately gravitated toward the show in its first season, and it was crowned Best Drama Series at the 2013 BAFTAs. One viewer wrote, "I love the plot twists/surprises," while another advised audiences on why "Last Tango" is a great show to binge on these days, noting, "If you're looking for a perfect binge-watch in this post-election, Covid-weary mess of a year, this BBC series has got your back." A second season was quickly ordered after the knockout first one, and the show became a Sunday night favorite for PBS fans.
Last Tango in Halifax features highs and lows in the countryside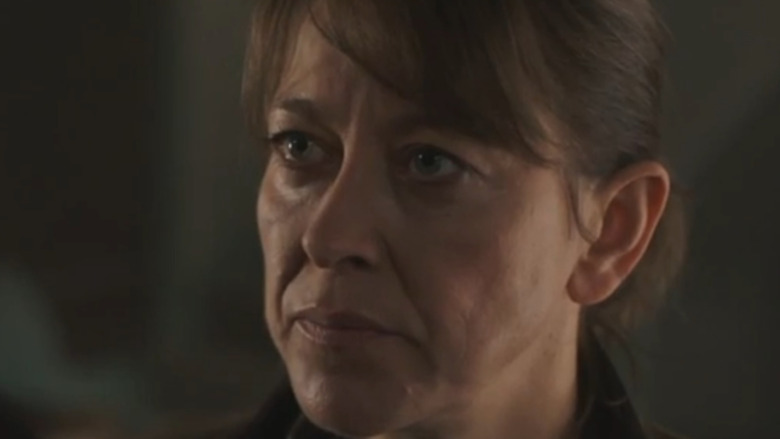 BBC
The dry, witty British humor Americans have grown to love on shows like "Doc Martin" and "The of Vicar Dibley" isn't at all spared on "Last Tango in Halifax." In the first episode, we're introduced to elderly firecracker Celia (Anne Reid), and her cheeky middle-aged daughter Caroline (Sarah Lancashire). It's obvious the pair love each other, but Caroline can do without Celia's blunt small-mindedness. Concurrently, we meet sweet and mild-mannered Alan (Derek Jacobi), his hard-edged daughter Gillian (Nicola Walker), and her son Raff (Josh Bolt). The elders were once very fond of each other as teens, but a mix-up caused them to lose touch. Now in their seventies, with Facebook profiles created by their grandchildren, they're reconnected. Soon, they realize their adolescent feelings never left, and they decide to marry.
Over the course of four seasons, creator Sally Wainwright brilliantly explores the depths of the couple's relationship as they struggle to balance their rekindling romance and the chaos that consume their daughters' lives. At every happy turn is a dagger waiting to shred viewers' blissful hopes to shreds. The quaint English city of Halifax, and the quiet countryside of the surrounding towns, are the perfect backdrop to a show where the busy-minded characters need to escape into a peaceful landscape.
Even the critics were hungry for more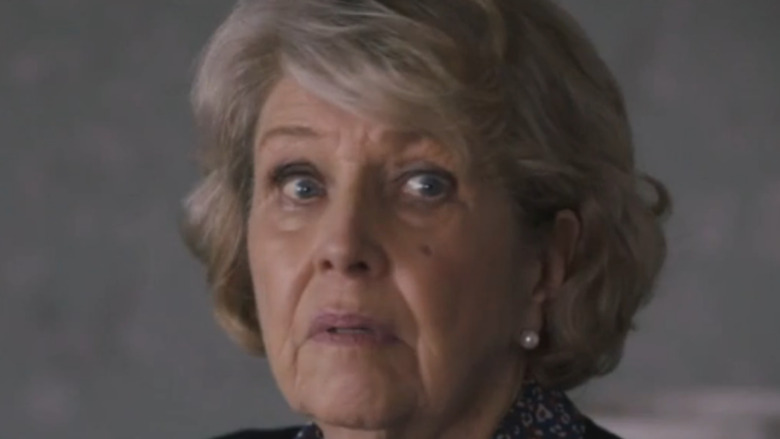 BBC
Critics and viewers alike were hooked on the first season of "Last Tango in Halifax." Los Angeles Times critic Mary McNamara hoped the show would "become as crazy-popular as 'Downton Abbey,'" and later outlined the distinguishing qualities that make it a better show. Mike Hale of The New York Times shared the fact that the show was inspired by Wainwright's own mother, and wrote that "it has been expertly assembled and fine-tuned for maximum heartwarming effect."
"Last Tango in Halifax" was on hiatus for several years before airing the final season. The Guardian's Rebecca Nicholson was happy for the show's return, writing, "This is warm and welcoming drama and, despite its long-ish absence, its characters feel instantly familiar again. To pick it up after three years is like checking in with old friends." And fans who love the sentiment of family dramas with a knack for relatable authenticity will absolutely embrace the "Last Tango in Halifax" characters, as they would dear friends.