Mission: Impossible 7 Production Teases Another Insane Tom Cruise Stunt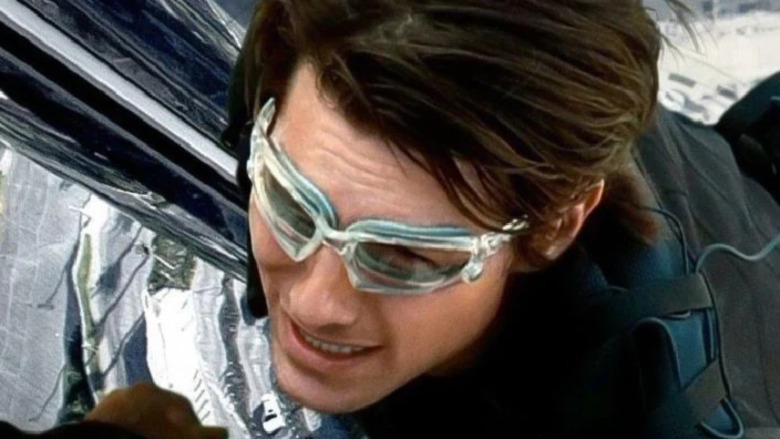 Paramount
Here's a piece of travel advice for you: Never book a ticket with Ethan Hunt.
If you can ride it, drive it, or cling to the side of it, chances are Hunt (Tom Cruise) has done all three. Airplanes? Done, both jumping out of ("Mission: Impossible – Fallout") and clinging onto from the exterior ("Mission: Impossible – Rogue Nation"), not to mention that time he dangled Philip Seymour Hoffman out the bottom of one ("Mission: Impossible III"). Helicopters? For sure; Cruise even flew one himself for one sequence ("Fallout"). Automobiles? Countless times, in countless makes and models, on multiple continents. Motorcycles? Hoo, boy, when is he not riding a motorcycle, even if the latest attempt might have gone horribly wrong?
But there's one mode of transportation Hunt hasn't really stunted on since the beginning of the long-running franchise, and a new set photo makes it look like the next installment, "Mission: Impossible 7," is getting ready to take him back there.
Tom Cruise hangs off a train in the latest Mission: Impossible 7 photo
A photo posted on April 26 to the official Mission: Impossible Instagram account shows Cruise dangling from the side of a moving train, as he tends to do, meaning the franchise that concluded its first installment on a high-speed TGV line will once again throw Hunt into (and out of) a moving train.
It hasn't exactly been a secret. The account has posted photographs of actors Pom Klementieff and Henry Czerny in a narrow interior shooting location depicting what certainly looks to be a train. On April 25, The Daily Mail posted photos of Cruise helping a cameraman who had slipped while filming on top of a steam train. Sky News reported on a train track hanging over a quarry that was believed to be related to the film. In October 2020, a video of Cruise sitting on top of a train in Norway waving at a passing car circulated, but it's unclear how what was filmed then will relate to this latest sequence.
Director Christopher McQuarrie spent some time on April 22 answering a question on Twitter about films with "quality train content" and then retweeting the suggestions of fans, including director Edgar Wright. McQuarrie's initial selections included "Bridge on the River Kwai," "Lawrence of Arabia," "The Great Train Robbery," "The 39 Steps," "Von Ryan's Express," and John Frankenheimer's "The Train."
If there's some common linkage besides the trains between all those that points toward where the sequence in this film might be going, Twitter didn't seem to find it. Audiences will have to wait until "Mission: Impossible 7" hits theaters in May of 2022.