The Forgotten Mystery Sci-Fi Series You Can Binge On Hulu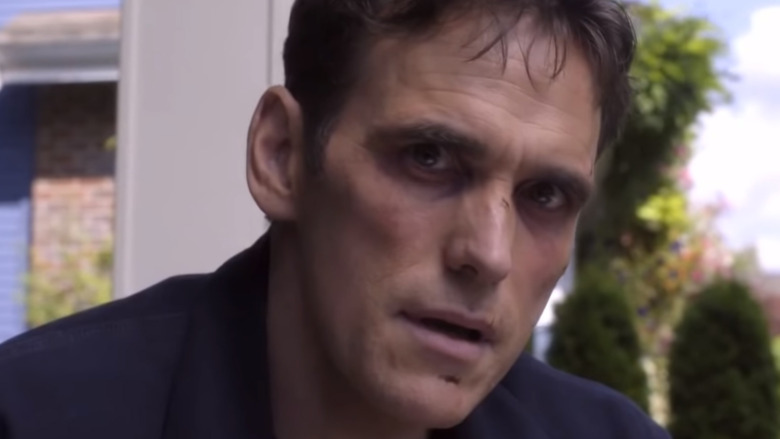 20th Century Fox
In the same way that Martin Scorsese will forever be associated with mobster films like his recent "The Irishman," or Zack Snyder with moody superhero flicks like his reedited "Justice League," director M. Night Shyamalan is synonymous with plot twist-laden speculative fiction. Shyamalan first made a name for himself in what remains his best work, "The Sixth Sense," about a boy who can see and talk to ghosts. Not only was the film acclaimed for its execution of its supernatural premise, but also for a late-movie bombshell that reshaped much of what had happened in the rest of the story.
Shyamalan's career has had its ups and downs since then. For example, "Split," released in 2016, received enough critical acclaim for a "certified fresh" rating on Rotten Tomatoes. However, before he was recognized for his work on "Split," Shyamalan helmed the widely-panned "Lady in the Water."
While Shyamalan has typically worked as a director of feature films, recent years have seen him transition into a TV production role. Starting in 2019, Shyamalan produced the horror TV series "Servant," which aired as an original series on the Apple TV+ streaming service. Before that, Shyamalan served as the producer of a science fiction mystery series that interested viewers can watch now on Hulu in its entirety.
Small town secrets exist in Wayward Pines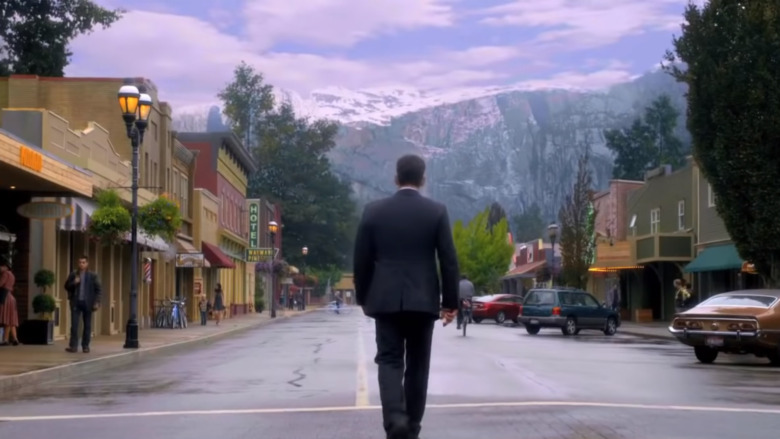 20th Century Fox
The M. Night Shyamalan-produced "Wayward Pines" follows a Secret Service agent named Ethan Burke (Matt Dillon), who is sent to a small Idaho town. Two of his fellow agents previously disappeared after they were sent to Wayward Pines before him, so his visit is predicated upon investigating their disappearances. While there, however, he discovers that Wayward Pines is, in typical Shyamalan fashion, stranger than it appears at first glance. His investigation soon encompasses the very nature of the titular small town.
If that premise sounds familiar, that's because it resembles that of "Twin Peaks," from which the series draws some stylistic inspiration. Its source material, however, is a series of books by science fiction author Blake Crouch. However, while the first season follows the books closely, its second season picks up after the final book ends. This entirely original season was its last, as the series was canceled in 2018. Since then, "Wayward Pines" and its short run have remained something of a curiosity, lacking the big-name recognition of "Twin Peaks," "Lost," and other such surreal blockbuster series.
"Wayward Pines" contains a grab bag of influences. Fans of Shyamalan's previous film work, "Twin Peaks," and horror fiction should find familiar ground in the series. All 20 episodes of its two seasons are currently streaming on Hulu.