Wayward Pines Canceled After Two Seasons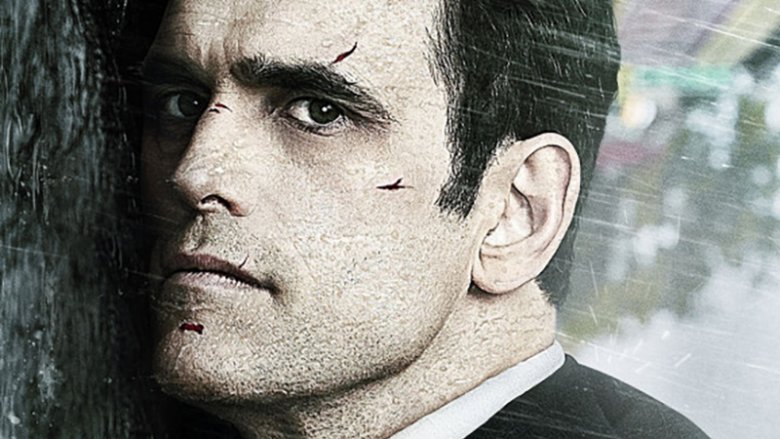 Fox
Fox has swung the ax on M. Night Shyamalan's Wayward Pines. 
After two seasons on the air, Wayward Pines has been canceled, TVLine reports. The supernatural drama series isn't returning to Fox for a third turn, and though a network representative declined to comment on the news, an insider close to the outlet relayed that the show is "unlikely" to ever rise from the ashes. This doesn't come as a complete surprise, however, as the series hasn't released a new episode in over 18 months. 
Back in the summer of 2017 during the Television Critics Association press tour, Fox president David Madden avoided stating whether or not Wayward Pines had been canceled. He also avoided making any hard-and-fast statements regarding Wayward Pines' possible third season, keeping everything open and ambiguous by saying, "M. Night [Shyamalan] has talked to both [Fox CEO] Dana [Walden] and me recently about the possibilities of what a third season could be. So we're going to be sitting down with him [to discuss] his thoughts and potential story ideas, casting ideas. So we haven't made any kind of decision yet, but we are talking about it." Now we know that those talks didn't pan out in a positive way.
The second season of Wayward Pines aired nearly two years ago, and averaged 2.4 million total viewers. It pulled a 0.7 score in live-plus-same-day ratings, a drop of 37 percent from its freshman season, which premiered in the middle of 2015. The series followed Matt Dillon as Ethan Burke, a U.S. Secret Service agent who investigates the disappearances of two fellow agents in the spooky town of Wayward Pines, Idaho. 
Developed for the small screen by Chad Hodge, based on Blake Crouch's Wayward Pines novels, Wayward Pines also starred Carla Gugino as Kate Hewson, Toby Jones as David Pilcher/Dr. Jenkins, Shannyn Sossamon as Theresa Burke, Reed Diamond as Harold Ballinger, Charlie Tahan as Ben Burke, Juliette Lewis as Beverly Brown, Tim Griffin as Adam Hassler, Melissa Leo as Pamela "Pam" Pilcher, Terrence Howard as Sheriff Arnold Pope, Jason Patric as Dr. Theodore "Theo" Yedlin, Nimrat Kaur as Rebecca Yedlin, Josh Helman as Xander Beck, Tom Stevens as Jason Higgins, Kacey Rohl as Kerry Campbell, Hope Davis as Megan Fisher, and Djimon Hounsou as Christopher James "C.J." Mitchum.