What You Need To Remember Before Watching The Handmaid's Tale Season 4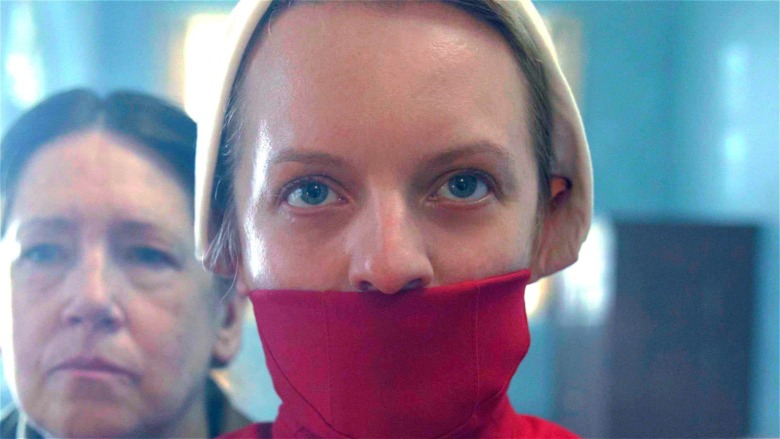 Hulu
"The Handmaid's Tale" has kept viewers guessing the next plot twist for three seasons, and while the show is notorious for constantly seeming like it's entering its endgame, the stakes have finally gotten so high that there will be consequences on an unprecedented scale. It's been a while since the end of Season 3, and the show's atmosphere is so unrelentingly ominous that it might be hard to remember all the specific plot details hiding underneath.  
With the arrival of "The Handmaid's Tale" Season 4 teaser, and the show's impending return to Hulu on Wednesday, April 28, it's high time for a quick refresher course on its events. June Osborne (Elisabeth Moss) has big plans for her quest to bring down the totalitarian Republic of Gilead and rescue her daughter from its clutches. Of course, she's just one of many characters dealing with consequences of their previous actions. Here's what you need to remember before watching "The Handmaid's Tale" Season 4.
June is in danger and dangerous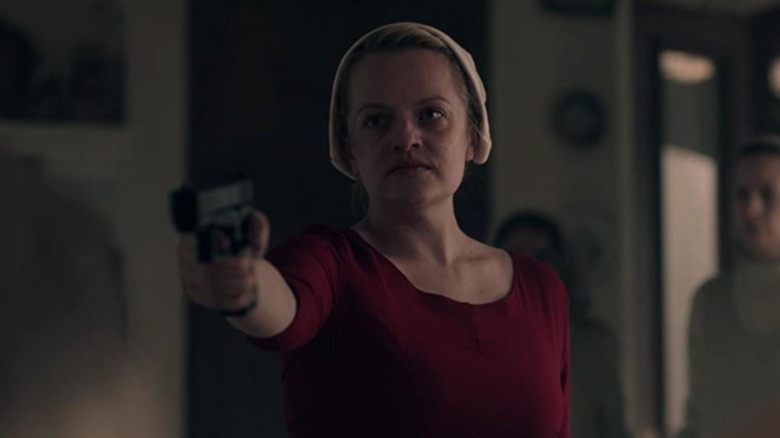 Hulu
"The Handmaid's Tale" Season 3 is a rollercoaster ride for June, whose decision to stay in Gilead in the Season 2 finale sends her to a round of punishment at the Red Center. Upon release, she's reassigned to the peculiar Commander Lawrence (Bradley Whitford) and becomes an unwilling political pawn in Gilead's endeavors to reacquire June's daughter, Nichole, whom Gilead views as Fred and Serena Joy Waterford's (Joseph Fiennes and Yvonne Strahovski) child.
However, June's strange and terrifying adventures hide her increasing involvement with the resistance movement, which comes to a head in the Season 3 finale. Aligned with other rebellious handmaids and Marthas, June helps a group of children escape Gilead in a plane. While successful, June doesn't end the season as a squeaky-clean hero. The viewers see her kill, albeit in self-defense. She effectively allows Eleanor Lawrence (Julie Dretzin) to die by not stopping her suicide attempt. In the finale, she brandishes a gun at her allies, when Maggie (Joanne Boland) and the young Kiki (Kate Moyer) want to pull out from the plan.
Speaking of guns, June ends Season 3 on the receiving end of a potentially fatal gunshot wound, courtesy of a soldier. The last we see of her, she's carried away by a group of handmaids while reciting Exodus in the show's narration. That doesn't bode well for the (anti?)heroine, and even though the Season 4 teaser reveals that she's alive, it's fair to say that she's not doing well. 
If you or anyone you know is having suicidal thoughts, please call the National Suicide Prevention Lifeline​ at​ 1-800-273-TALK (8255)​.
Nearly every other character is having a bad time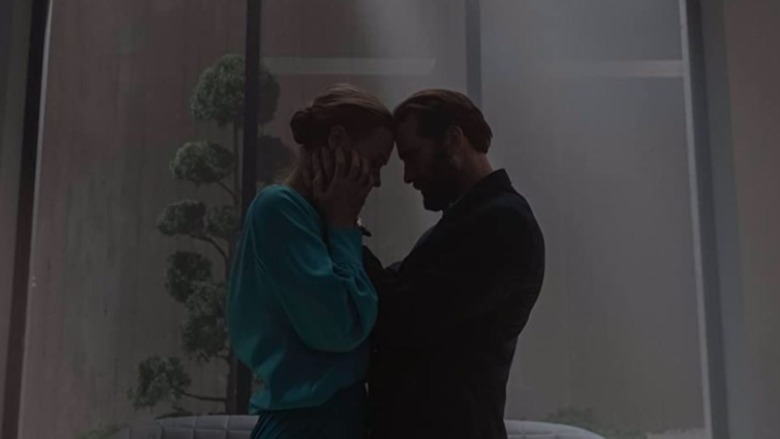 Hulu
While no one in Gilead is known for having much fun, the ending of Season 3 managed to dig increasingly deeper holes for almost every major character. The Waterfords are both detained in Canada, having fallen out with both the law and each other. After his beloved wife's death, it's probably safe to say that Commander Lawrence isn't a happy man, either. He has been a true wild card before, but one can't help but feel that he's about to turn things up to 11 — and the results probably aren't going to be nice for anyone who gets in his way. 
Nick (Max Minghella) may have gone to the dark side after his promotion to a commander, which might cause problems due to his personal connection with June. Meanwhile, Aunt Lydia (Ann Dowd) is...Aunt Lydia, but now we know her backstory, which adds a human element to her businesslike cruelty.
Overall, it seems that virtually everyone is wrapped up in their own troubles, leaving the playing field more fractured than ever. This could bode well for June and others who want to disrupt the status quo, or it could be an opening for someone to make Gilead an even worse place. 
Season 3's rescue operation will probably cause trouble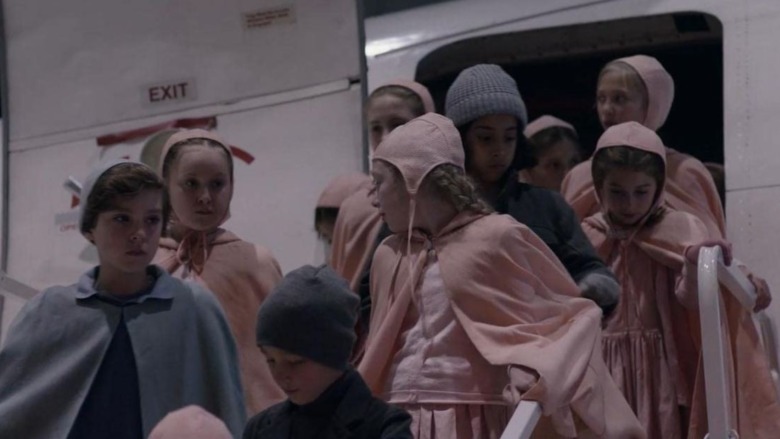 Hulu
In Season 4, everyone has to face the fallout from Season 3's successful child-rescue operation — and that doesn't just mean June dealing with her gunshot wound. Gilead has a history of reacting very strongly to this kind of thing, and considering the boldness of the airplane operation and the number of children involved, the fallout will probably be far more severe than the repercussions from Baby Nichole's rescue in Season 2. 
Series creator Bruce Miller has told The Hollywood Reporter that things will indeed get very, very difficult — possibly on a global scale. "I think that Gilead, from their point of view, under their set of codes, is going to be ready to go to war over this," Miller said, noting that Gilead is a nuclear power that has easily the biggest military in the entire world. "I think that here, [the rescue of the children is] a moment of triumph, but I don't know what s**t show it's going to lead to."
We'll all find out how far things escalate when "The Handmaid's Tale" Season 4 premieres on Hulu on Wednesday, April 28.