How The Mom On Young Rock Really Got Cast - Exclusive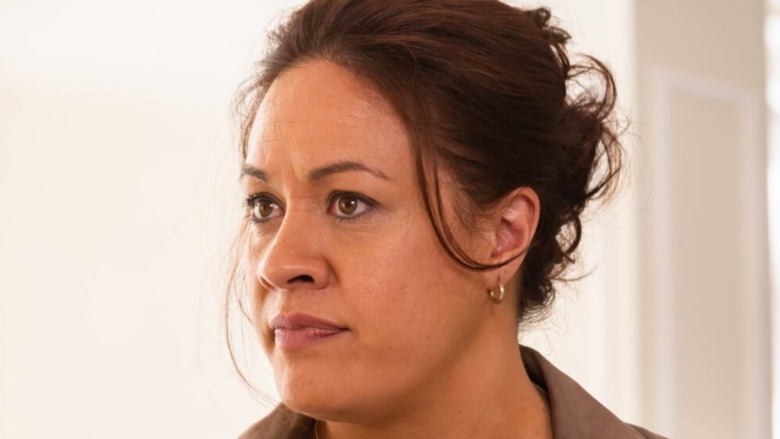 NBC
Casting is often one of the trickiest parts of a production, doubly so if the project in question is based on a true story. "Young Rock" takes that several steps further: it's Dwayne "The Rock" Johnson telling his own life story. He's both a star and an executive producer, and — as attested to by the talent involved, including Andre the Giant actor Matthew Willig — he's taken a hands-on approach to the show and the talent.
Looper spoke with Joseph Lee Anderson and Stacey Leilua, who portray The Rock's parents Rocky and Ata Johnson, and they gave a look inside the casting process. "I heard an interview of [The Rock] saying that he had to give the green light on everyone," said Anderson." So yeah, he wasn't messing around." Leilua also acknowledged that "of course he'll be handpicking the people closest to him. It's important." She, however, didn't realize how thoroughly involved the Johnson family was involved in her own casting.
Handpicked by Mama Rock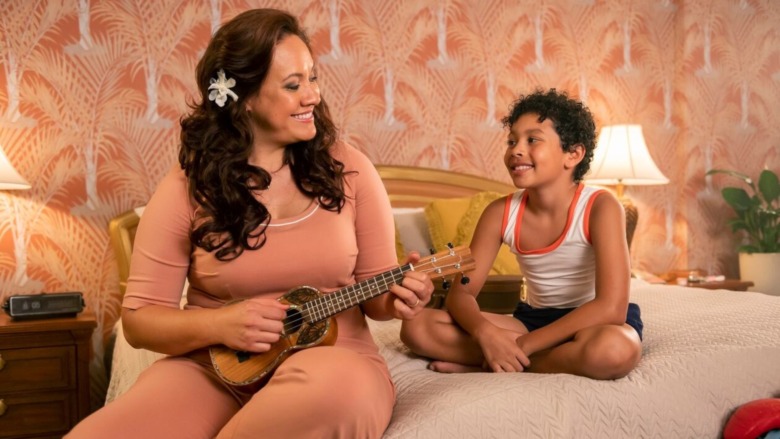 NBC
The extent of Dwayne Johnson's involvement with the casting for "Young Rock" wasn't something that immediately occurred to the actors during the audition process. Stacey Leilua attests to this herself: "I kind of didn't really think about it, and then my partner actually said, 'You know what, he's probably looking at your audition tapes, like personally, it's like you're playing his mom' and that's what I kind of went, 'Oh yeah, maybe I guess so.'"
What she didn't know at the time was that the real Mama Rock was watching the audition tapes herself. During a Zoom call Leilua had with NBC, "they said that they had spoken to Ata and they said Ata actually went 'That's her, that's the one that I want to play me!' And I was like, 'Oh my gosh!' I just didn't even know any of that, and so I go, 'Okay, cool, that's awesome!'"
Catch "Young Rock" Tuesdays at  8 p.m. on NBC.