Twitter Is Loving The Get Out Reunion At This Year's Oscars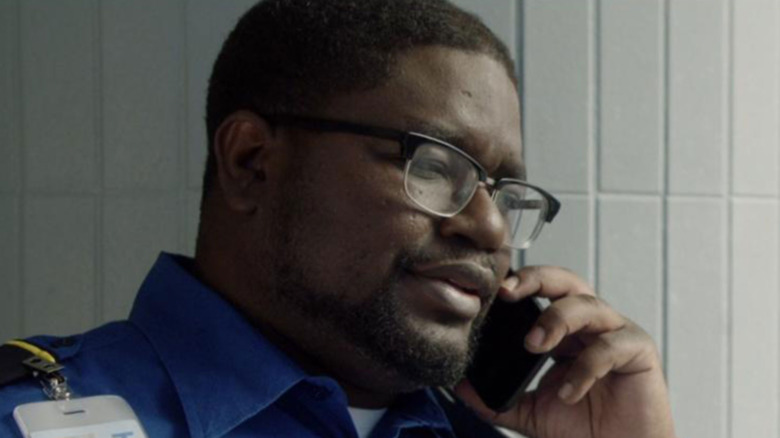 Blumhouse
The Oscars were definitely different this year thanks to the ongoing COVID-19 crisis, but they did feature a "Get Out" reunion that Twitter users absolutely loved.
This year's Oscars, held at Los Angeles' Union Station, were pretty unconventional across the board, and for the most part, producer Steven Soderbergh dispensed with a lot of the night's goofier traditions, like a host and bits throughout the ceremony. However, shortly before the end of the evening, Lil Rel Howery interviewed different audience members and Oscar nominees about songs that had been nominated for Academy Awards... and after chatting with Best Actress nominee Andra Day, he turned his attention to his "Get Out" co-star and Best Supprting Actor winner Daniel Kaluuya.
"I gotta go to my boy. I need you to save me now," Howery said, strolling over to Kaluuya, who shared a table with last year's Best Actress winner Laura Dern. "Everyone knows I saved this brother. I stole a car from my job and drove into the woods and picked you up, and we drove off. It'll never happen again."
"I'll never get caught with a woman like that again," Kaluuya responded with a smile, referencing his killer girlfriend in "Get Out." Naturally, Twitter went crazy over this moment — here are the best Twitter reactions to the "Get Out" reunion at this year's Academy Awards.
Twitter loved the Get Out reunion during the 2021 Oscars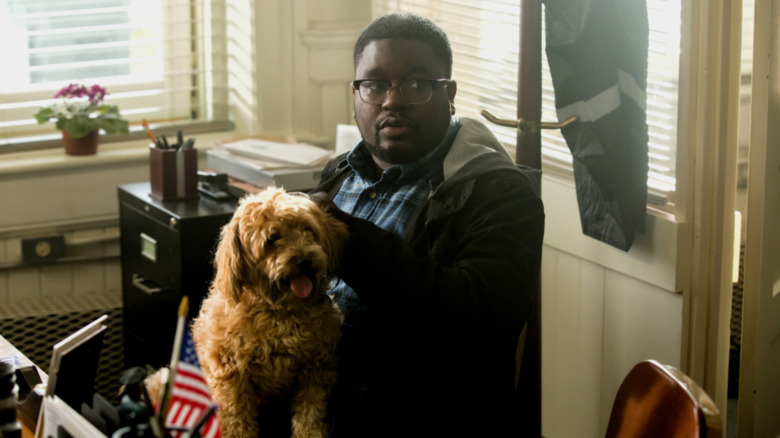 Blumhouse
Blumhouse and Universal Pictures were both pumped about Howery and Kaluuya's reunion; @Blumhouse tweeted, "Nice shout out to #GetOut" with the hashtag #Oscars, while @UniversalPics responded, "Daniel Kaluuya and Lil Rel Howery Raising hands Thank you #Oscars for hosting the unofficial Get Out reunion!"
Buzzfeed writer Morgan Murrell tweeted, "It's a 'Get Out' reunion and I smell another Oscar nomination..." referencing Kaluuya working with former "Get Out" co-star Lakeith Stanfield — another Supporting Actor nominee — in "Judas and the Black Messiah." However, considering that nominee Glenn Close overshadowed the "Get Out" reunion just moments later by dancing animatedly with Howery, @marcylove_97 summed it up best: "never thought I'd say that the 'Get Out' reunion between Daniel Kaluuya & Lil Rey Howery got outshined by Glenn Close doing 'Da Butt.'"
"Get Out," which won Best Original Screenplay at the 2018 Academy Awards and stars Kaluuya, Howery, and Stanfield, is available to rent or buy on major streaming platforms now.