Sylvester Stallone: The Action Star Is Worth More Than You Think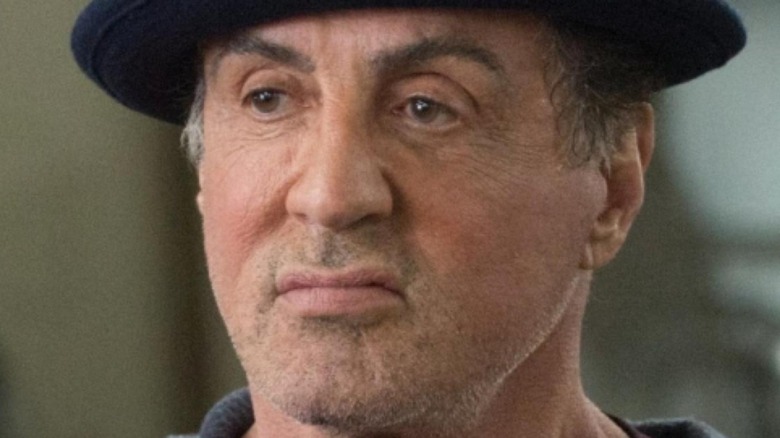 MGM
With more than five decades worth of work behind him and projects too numerous to count ahead, Sylvester Stallone's name will forever personify major Hollywood success. You may not realize it, but Stallone's name is also one synonymous with "self-made man," as he indeed penned the original screenplay for the movie that changed his life. The beloved 1976 boxing drama "Rocky" made the actor both a household name and a dual Oscar nominee (for Best Original Screenplay and Best Actor). 
Stallone's role as Robert "Rocky" Balboa set him on the path to becoming a major Hollywood player, and he went on to spend the bulk of the '80s and '90s as one of the biggest action stars on the planet. For much of that period, Stallone was also one of the highest-paid talents in Tinseltown, earning as much as $20 million per movie in his heyday. Even as his star has faded a touch in the 2000s, the multi-hyphenate filmmaker has remained one of the most recognizable and consistently bankable talents in showbiz.
Stallone's skill set and staying power has understandably him one of the wealthiest stars in the game. While that news might seem obvious given Stallone's still-growing cinematic legacy, the legend's fortune is even bigger than you might realize.
Sylvester Stallone's fortune is estimated at close to half-a-billion dollars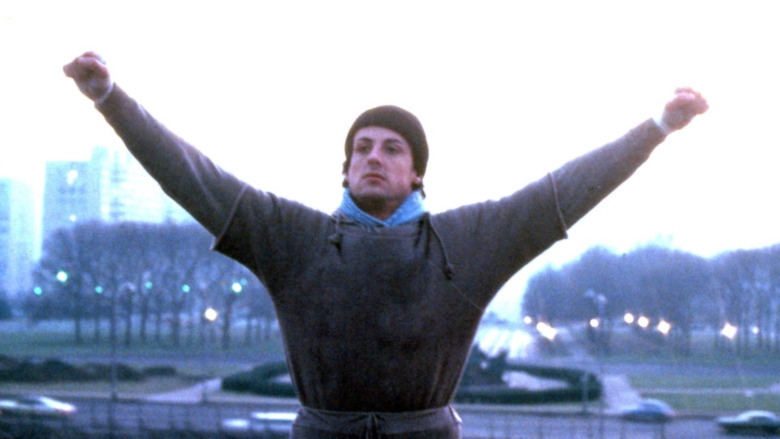 MGM
CelebrityNetWorth.com reported in 2020 that Sylvester Stallone is worth a reported $400 million. That fact's even more impressive when you account for the dramatic ups and downs Stallone has seen throughout his career, typically following major successes (like "Rocky," "First Blood," and "Tango & Cash") with flicks he might rather forget (like "FIST," "Rhinestone," and "Rocky V"). 
As it happens, the late '90s were particularly tough on the star — to the point he stepped away from showbiz for a couple of years to re-evaluate his career track. Stallone had by then also banked enough major paydays that he could afford to be choosier moving forward. It wasn't until 2006, however, that he really seized control of his career, getting behind the camera once more to write and direct the unexpected sixth chapter in the "Rocky" franchise, "Rocky Balboa." Stallone was, naturally, back at work in front of the camera on that film as well, helping make "Rocky Balboa" one of the most successful flicks in the franchise to date.
The experience clearly resonated with Stallone, as he'd take the same approach on a fresh chapter in the "First Blood" franchise — 2008's box office hit "Rambo" – and his 2010 franchise-starting action spectacular "The Expendables." While those projects no doubt padded Stallone's bank account, he almost certainly made out like a bandit when he reprised his Rocky persona in the Michael B. Jordan-starring spin-off "Creed," largely based on characters of Stallone's creation. (Ditto for its equally-lucrative sequel "Creed II," which Stallone also co-wrote.) As fate would have it, those "Creed" movies are arguably the highlights of Stallone's impressive late-career resurgence.