Conan O'Brien's Worst Late Night Guest Ever Isn't Who You'd Think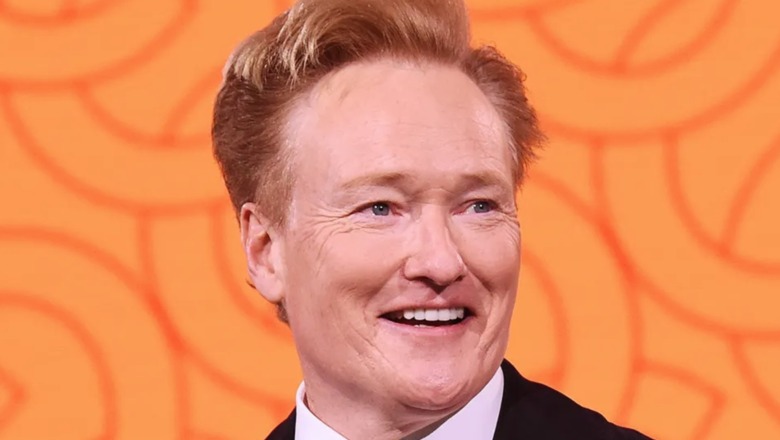 TBS
Since making his "Late Night" debut in 1993, Conan O'Brien has become one of the most beloved, and wildly original, voices of the late night television landscape. Some might even argue O'Brien's legacy has already outshined those of the late night icons who inspired him, including David Letterman and Jay Leno. Whatever the case, the "Saturday Night Live" and "The Simpsons" alum's almost three decade talk show run has been nothing short of a surreal comedic adventure full of dramatic highs, staggering lows, and all manner of moments in between.
As most Team Coco members can attest, O'Brien has never been particularly shy about hilariously detailing that adventure, either. For a 2018 interview on Dax Shephard's Armchair Expert podcast, the legendary talk show host indeed found himself in the rare position of being interviewed, and discussing in revelatory detail his career highlights, including his rise to fame as the host of NBC's "Late Night" show. During that particular segment, Shephard recounted his own disastrous first appearance on "Late Night with Conan O'Brien," which was apparently not one of the actor's finer moments.    
In fact, by Shephard's own account, his first "Late Night" visit was a drug-addled train wreck that took him years to get over. That story eventually prompted Shephard to probe O'Brien about similarly problematic interviews he'd endured over the years. And as it happens, Shepard's supposed disaster was barely a blip on O'Brien's list of worsts, with the former "Late Night" host claiming an eccentric indie film legend has held the "worst guest ever" title for nearly a quarter of a century now. 
Abel Ferrara's infamous interview with Conan O'Brien is one of late night televisions all-time worst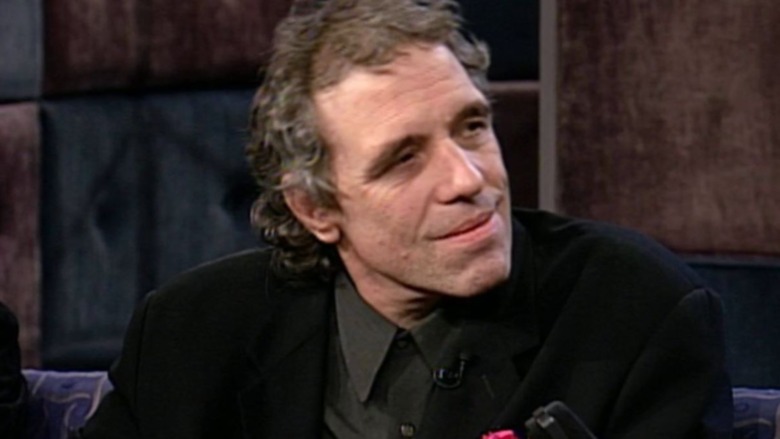 NBC
That indie icon was "Bad Lieutenant" and "King of New York" director Abel Ferrara, and Conan O'Brien clearly still has vivid memories of the ill-fated 1996 interview, detailing that the show's producers essentially forced the notoriously erratic director to make his scheduled appearance. "Abel Ferrara. He fled during the show. Before his segment he ran away, got on the elevator, and was out on the street running away when Frank [segment producer Frank Smiley] gave chase. Frank caught him, and led him back. He [Ferrara] came on camera against his will."
The funnyman goes on to ponder whether booze might've played a part in Ferrara's nightmarish interview. Whatever the case, those who've witnessed the on-camera disaster no doubt recall it couldn't have been more obvious the director had no interest in being there. Ferrara spent the entire interview waving an unlit cigarette around, mumbling combative and incoherent answers, and devoutly avoiding eye contact with either Conan or his sidekick Andy Richter.
O'Brien proved himself a genuine trooper throughout that interview, however. And even in spite of the moment's now infamous legacy, he still finds a sunny sort of humor in what was clearly a trying moment from early in his late night career, "It was entertaining. I remember it kind of being like, if you ate 15 cloves of garlic, you wouldn't say that's a great experience, but you'd remember it." In all honesty, one does not merely remember Abel Ferrara's infamous "Late Night" interview more than you simply lack the ability to forget it. O'Brien himself clearly hasn't. And if his interview with Dax Shephard is any indication, he never will.