The Real Reason Conan O'Brien Is Ending His Talk Show After 28 Years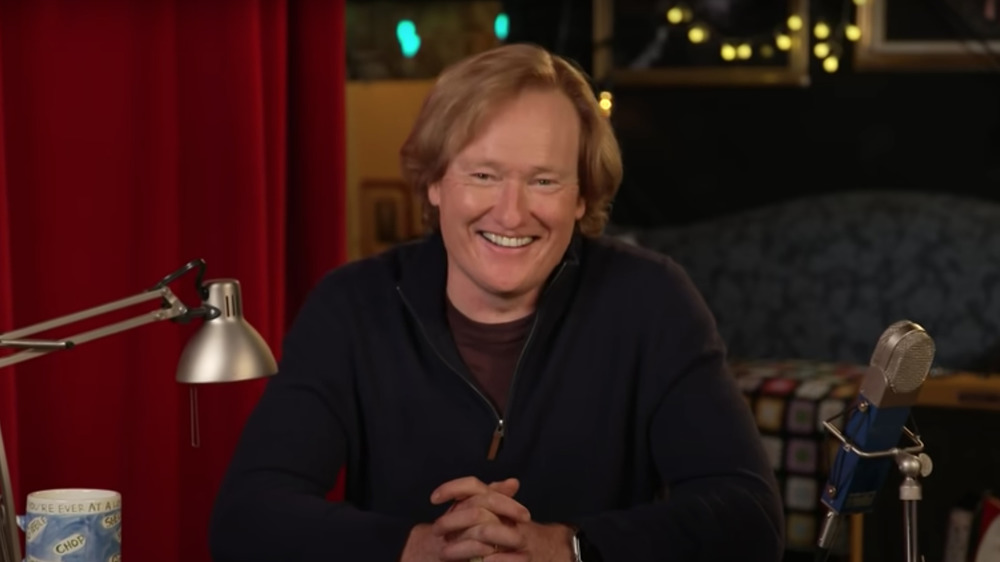 After nearly three full decades of hosting, Conan O'Brien is exiting the late night arena.
The legendary late night host announced Tuesday he will be ending his TBS series Conan after the completion of the show's tenth season next June.
That said, O'Brien, 57, has no plans to stop working. The carrot-topped late-night host's reason for ending his show appears to be motivated by future endeavors that his fans can easily get excited about. One of those endeavors includes hosting a new weekly variety show on HBO Max.
"In 1993 Johnny Carson gave me the best advice of my career: 'As soon as possible, get to a streaming platform,'" O'Brien jokingly wrote in a statement released by WarnerMedia. "I'm thrilled that I get to continue doing whatever the hell it is I do on HBO Max, and I look forward to a free subscription."
Carson, O'Brien's talk show host idol, hosted the coveted Tonight Show for 30 years from 1962-1992. Before he could mark 30 years as a late night host, O'Brien changed course.
Conan O'Brien has exciting endeavors planned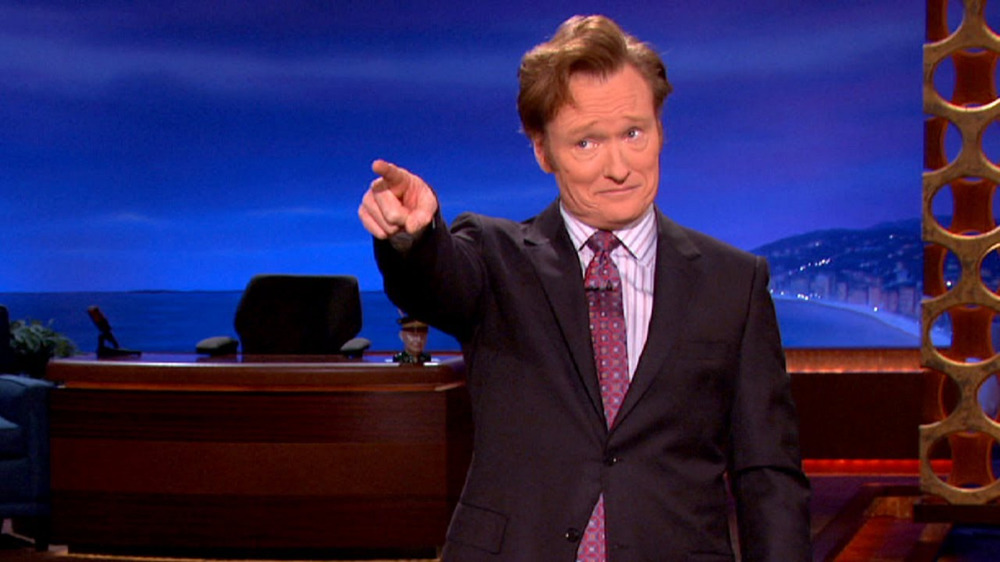 TBS
The current elder statesman of late night first started hosting when he took over for David Letterman on NBC's Late Night in 1993. After 16 years in the 12:30 slot, O'Brien landed his dream gig of hosting the Tonight Show in 2009, but it was short-lived. NBC soon wanted to bring long-running host Jay Leno back to the 11:30 slot, igniting another late-night war in the process. One of the bright spots that emerged from O'Brien's messy Tonight Show exit was his TBS show, which spawned fan-favorite remotes including "Clueless Gamer" and "Conan Without Borders."
In addition to his HBO Max gig, O'Brien remains host of one of the most popular podcasts, Conan O'Brien Needs a Friend, and plans to release more episodes of "Conan Without Borders."
"[Twenty-eight] years is a monumental achievement in late-night television," Brett Weitz, the General Manager for TNT, TBS and truTV, said in the WarnerMedia press release. "We're incredibly proud of the groundbreaking work that Conan and his team have accomplished during the 10 years at TBS and are so glad that we will continue to have his presence on our air with the 'Conan Without Borders' specials."
Though Carson never returned to hosting after his Tonight Show stint ended in 1992, legends like Letterman, O'Brien, and Jon Stewart thankfully don't seem to be planning to retire anytime soon.