A Magician Joins The FBI In Flash EP's New TV Series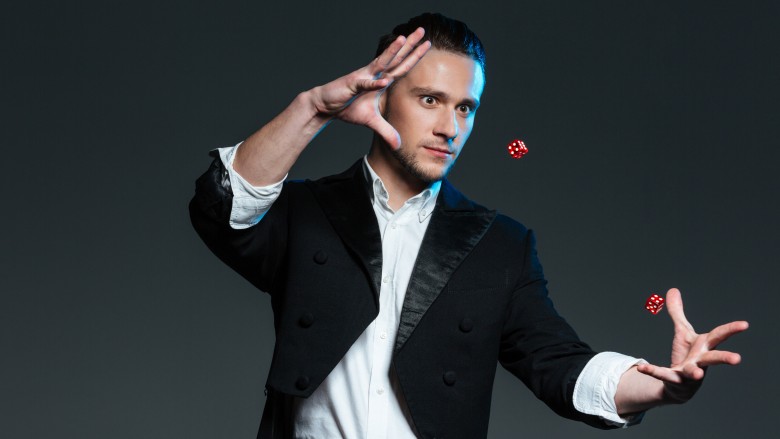 Shutterstock
From Flash to Blindspot, pretty much every TV series that producer Greg Berlanti touches these days turns into gold — and now he wants to put his own twist on the old police procedural.
Berlanti, likely best known to fans as the man behind the Arrowverse on The CW (which includes, Flash, Arrow, Supergirl and Legends of Tomorrow), has a brand new project in development at NBC. Variety reports the network has placed a pilot order for Deception, which will follow a disgraced magician who joins the FBI as a consultant to help solve the most mysterious and inexplicable cases. It will focus on magician Cameron Black, a master of illusion who becomes the FBI's first consulting illusionist.
Like Castle, Bones, and other shows that have come before it, Deception certainly seems to have a good take on the old cop show formula that should fit right in on the primetime schedule. The pilot is being written by Chris Fedak, a former producer on NBC's cult hit spy series Chuck, so the script certainly seems to be in good hands. As for Berlanti, he might be famous for his DC Comics adaptations, but he also helped create NBC's high-concept thriller Blindspot, so he's no stranger to the FBI show concept.
Though the series is only at the pilot stage at this point, with Berlanti's pedigree and the elevator pitch concept, you'd have to think it'll have a good shot at finding a spot on the schedule next season.