The British Mystery Hidden Gem Series You Can Binge On Netflix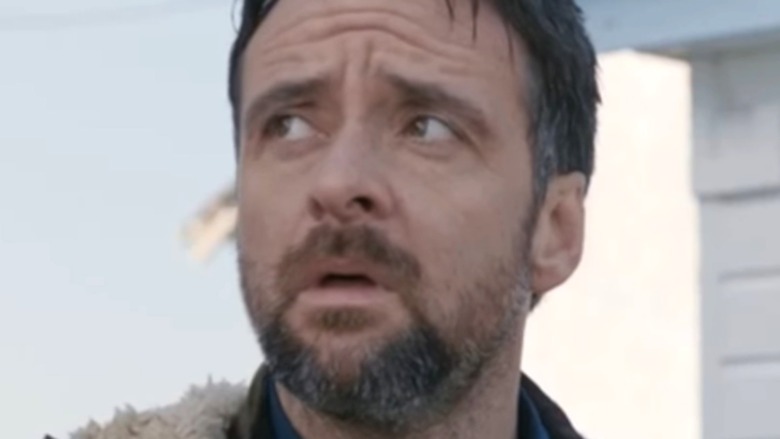 Netflix
Netflix's catalog of TV shows is full of options for discerning fans of the mystery genre. On one end of the spectrum, "Unsolved Mysteries" presents dramatizations of real-life crimes or otherwise illicit occurrences, all of which have yet to be explained. On the other end of the spectrum is "Sherlock," which features Benedict Cumberbatch in one of the best portrayals of the titular gentleman detective to date. "Broadchurch" is another staple of Netflix's library of mystery TV series. The show stars former "Dr. Who" star David Tennant in its leading role and also features the likes of Olivia Colman of "The Favourite" fame and fellow "Dr. Who" star Jodie Whittaker, among others. In short, it features some of the leading talent in the British film and TV industry.
For fans of "Broadchurch" or those otherwise looking for a new British and/or mystery TV show, "Hinterland" is another series that checks many of the same boxes and is available to stream now for all Netflix subscribers.
Welcome to Wales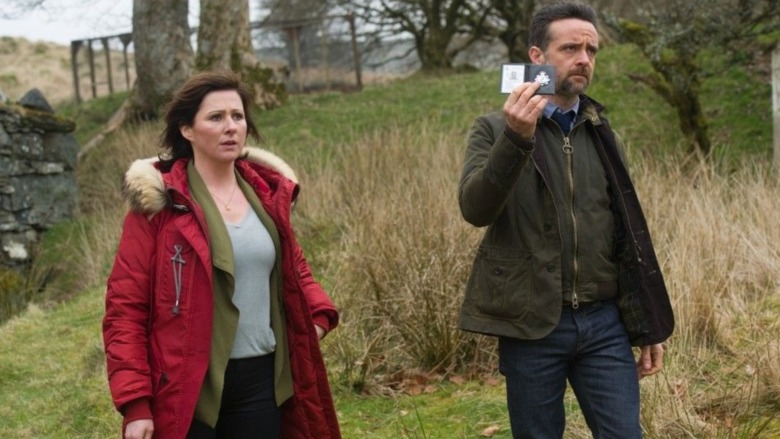 Netflix
The BBC mystery drama "Hinterland" follows a detective named Tom Mathias (Richard Harrington) as he investigates a series of crimes in the Welsh town of Aberystwyth. Like many a series before it, Tom's personal demons surface amid his ongoing detective work.
In the same way New York is famously like a character in a number of films in which the city serves as a central location, the Welsh setting of "Hinterland" is integral to the show's very being. In fact, an initiative to better showcase Welsh culture on BBC networks in Wales was a contributing factor to the series' genesis (via Wales Online). They film "Hinterland," therefore, twice. One version of the series is entirely in the Welsh language (spoken by roughly 28% of the population of Wales), while the other version is mostly in English with certain lines in Welsh. Filming both versions of the series entails securing usable takes of every scene in both languages with the same stable of actors (via The Guardian).
"Hinterland" currently holds an 85% audience score on Rotten Tomatoes. While many viewers, especially outside of Wales, may not have heard of "Hinterland," those who have seen the series have rated it highly. All three seasons of "Hinterland" released to date are available to stream now on Netflix.