What Is The Song In Applebee's Irresist-A-Bowls Commercial?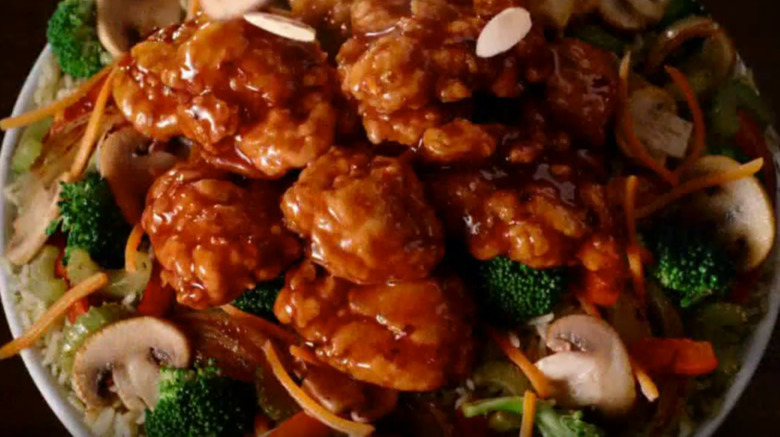 Applebee's
Applebee's is back with another commercial showcasing a limited edition entrée designed to get viewer's mouths watering. The Irresist-A-Bowls have returned, and what better way to tell us than with an epic commercial showing all these delectable dishes. The commercial features three different Irresist-A-Bowls: Homestyle Chicken, Grilled Chicken & Spinach Alfredo, and Crispy Orange Chicken, all while playing an iconic and timeless rock song to get your attention.
As soon as the ad starts, you realize you've heard this song at least once. It's a classic rock song that loves to appear during any announcement for things that are "back." It's been showcased in dozens of commercials, TV shows, and movies for decades now. If, for some miraculous reason, you haven't already heard this song, get ready to discover the reason why the '80s rocked so much.
Even if you've never listened to a classic rock radio station in your life, you might be able to name this tune.
AC/DC is back in their usual color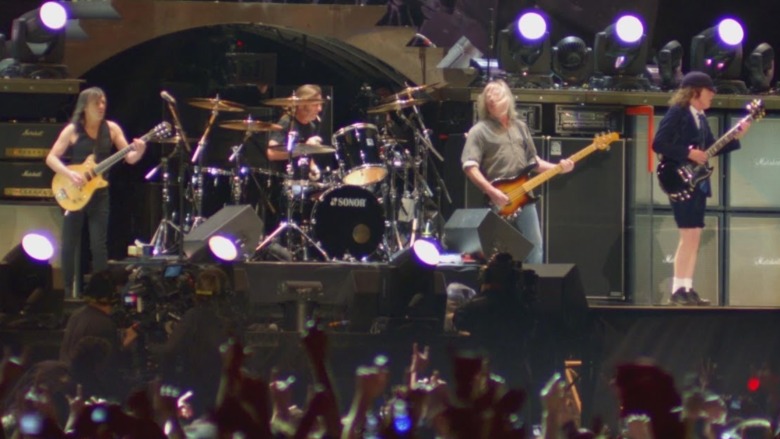 Sony Music Entertainment
Rock fans already know this song. It's "Back in Black" by AC/DC. This is one of the legendary Australian group's biggest songs, featured on their critically acclaimed seventh studio album with the same name. The song was released in July of 1980, and since then, it has been heard around the world in many different forms.
The Atlanta Falcons and Iowa Hawkeyes have both used this song as their theme in the past. Even if you're not a sports fan, you've likely heard it in films or TV. The song was used in the opening scene of "Iron Man," as well as "Grudge Match," "The Muppets," "Megamind," "The Karate Kid (2010)," "Brüno," "School of Rock," and many more. On top of that, the song was also featured in episodes of "The Sopranos," "Alias," and "Family Guy." This song has been featured in many other commercials, including those for Walmart, Chevrolet, and Gap.
The reason why this song is used so often for commercials, especially those advertising the return of something special, is the perfect combination of an awesome guitar intro and lead singer Brian Johnson screaming "Back in Black!" Even in this new Applebee's spot, the first words that appear on the screen are "BOWLS ARE BACK!" right as the opening line is sung, perfectly synchronizing the music with the video. This won't be the last time you hear AC/DC's "Back in Black" on TV, but for now, it might get your stomach just as excited as your heart.