What Is The Song In The Applebee's Boneless Wings Commercial?
It can only take 15 seconds for you to watch a commercial and think, "Wow, whoever put this together really deserves a raise." Applebees managed to do just that with one of its newest commercials, advertising the chain's boneless wings special. It starts with four quick notes that launch into a country song about fried chicken. Then, in big, bold letters, the screen reads "A Little Bit Of Chicken Fried" while a country singer belts out the same lyrics. 
A classic shot of two cold beers in Applebee's glasses appears on screen, with the perfect amount of foam spilling over. During this, the country singer returns with "two beers on a Friday night," and everything seems perfect. A couple is seen enjoying a meal while the country singer continues to croon before the advertisement turns to show gorgeous shots of mouthwatering food.
Not only was your stomach surely growling by the end of the spot, but you also probably couldn't help but wonder who the song's artist is, and how perfect it was for the commercial.
Nothin' better than fried chicken and country music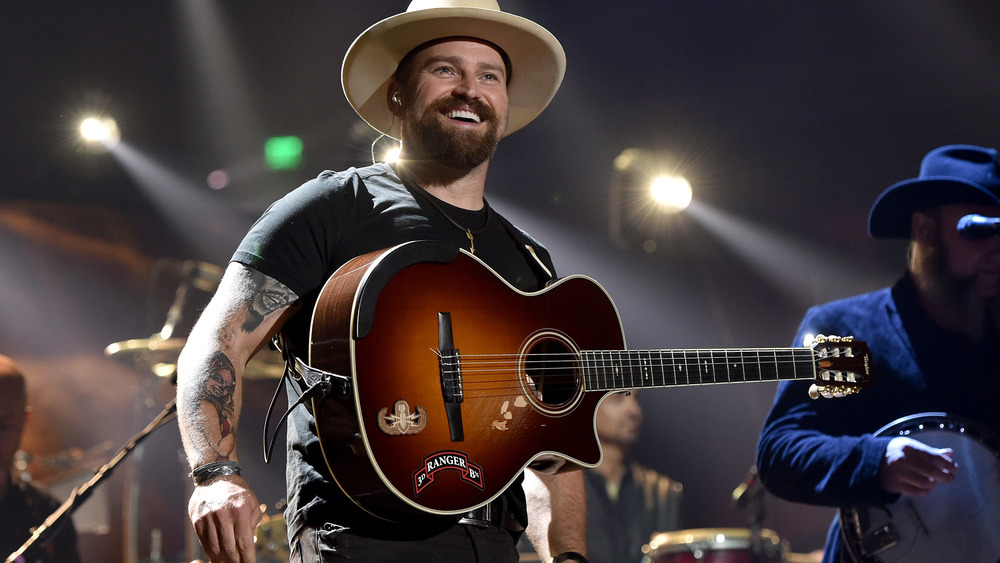 John Shearer/Getty Images
Country fans undoubtedly already know that the sweet voice serenading those tempting appetizers belongs to Zac Brown, of Zac Brown Band (above). And the tune, aptly named "Chicken Fried" was a bonafide hit, going quadruple platinum and crossing over onto Billboard's Hot 100 pop chart, peaking in position 20, which is no small feat for a pure country ditty. You may also recognize this song from the 2008 film Witless Protection, featuring Larry the Cable Guy.
According to The Boot, the track was originally laid down in 2003, but only released in 2008 via Atlantic Records as the band's first single from the album The Foundation. Brown told the outlet that he wrote it with a bartender buddy from Atlanta, and it was meant to be "a list of things that mattered to us and then things that are characteristic of the South."
As if that doesn't sound perfect enough, Applebee's was actually founded in Atlanta, Ga., making the inclusion of "Chicken Fried" in one of its commercials something of a perfect circle moment. Beyond the coincidences, there's something about the combination of country music, fried chicken, and a cold glass of beer that just feels right. By the end of the commercial, Applebee's unveils its special deal of five boneless wings for only $1 with the purchase of any handcrafted burger. You won't see this commercial for long because this is a limited-time offer, according to the press release.