Reckoning Season 2 - What We Know So Far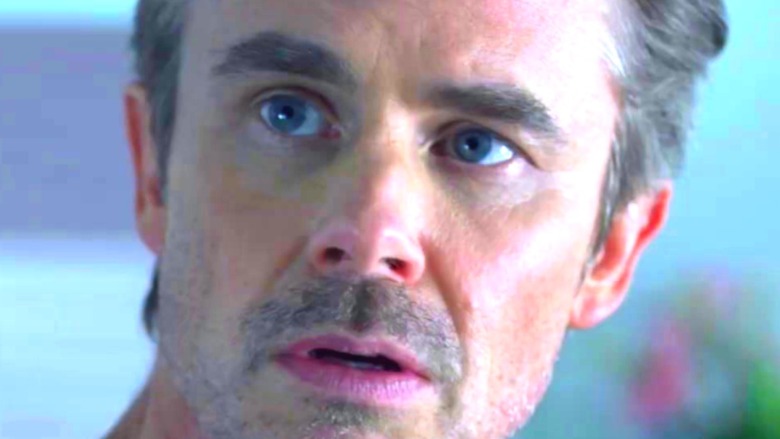 Netflix
Serial killer dramas have long been a staple of Netflix's streaming library. The recent "Night Stalker: The Hunt for a Serial Killer," for example, documented the real-life story of California-based serial killer Richard Ramirez. The David Fincher-produced "Mindhunter," meanwhile, is an entirely fictional narrative similarly centered on the psyche of serial killers (though it draws certain plot elements from the stories of real-life serial killers too).
"Reckoning" is a limited series filmed in Australia and originally intended to air internationally on the Sony-owned AXN networks. Instead, the series was released internationally to Netflix subscribers on May 1, 2020. At the series' core is a murder that draws both a small town cop, and a local wrestling coach with a serial killer past, firmly into its orbit. Season 1 of "Reckoning" ends on a cliffhanger, doubtlessly leaving fans of the show wondering if and when a second season will be released. Here's what we know so far about the possibility of "Reckoning" Season 2.
When will Reckoning Season 2 be released?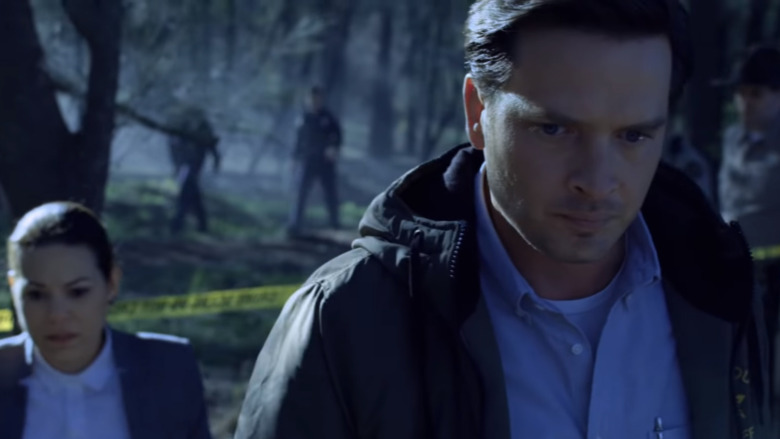 Netflix
So far, no one involved in the production of "Reckoning" has confirmed that a second season will ever be released. In fact, it's listed on Netflix as a Limited Series, which suggests that it may in fact remain a single-season TV show. Nevertheless, the prospect of "Reckoning" Season 2 isn't as unlikely as viewers might think.
In an interview with Entertainment Weekly, "Reckoning" star Sam Trammell discussed the cliffhanger that concludes its first season. He explained that David Hubbard, one of the series' two show-runners, had originally conceived "Reckoning" as a three-season series, hence the open ending. In fact, Trammell described Hubbard as having an outline for "Reckoning" Season 2 completed.
The production of its second season, then, may simply depend on the viewership numbers of its first season. Since production of "Reckoning" Season 2 is not yet underway, it's unlikely that a second season will be released until 2022 at the earliest, or potentially later depending on when shooting begins.
What will be the plot of Reckoning Season 2?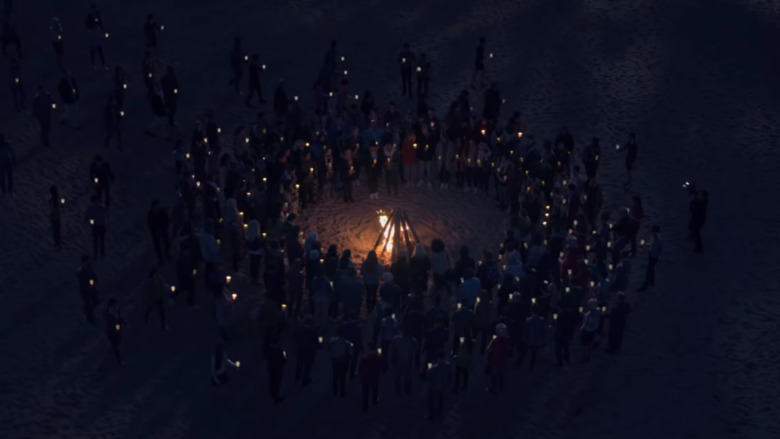 Netflix
At the heart of "Reckoning" are its two lead characters. Sam Trammell stars as Leo Doyle, a high school gym teacher and family man who reveals early on that he was a serial killer in a past life. Opposite Leo is Mike Serrato, portrayed by actor Aden Young. Mike is a cop, but despite the contrast in personal history with Leo, Mike is depicted as having some demons of his own.
The inciting incident for the first season of "Reckoning" is the murder of a girl at a high school that Leo's and Mike's children attend. Mike becomes dedicated to the point of obsession to solving the murder. Meanwhile, for Leo, the murder begins to dredge up the sociopathy that made him kill in his past.
At the conclusion of Season 1, Mike makes it clear to Leo that he is now fully aware that he's a serial murderer. Leo's wife Candace (Laura Gordon) also learns that Leo is a killer, but unlike Mike, seems okay with the news. These two character dynamics are likely to be the driving force behind a second season of "Reckoning." Though Mike knows Leo to be a killer, he'll still have to bring in evidence to force Leo to answer publicly for his crimes. Candace's recent knowledge that her husband has killed could also reshape their dynamic considerably in the series' second season.
Who will appear in Reckoning Season 2?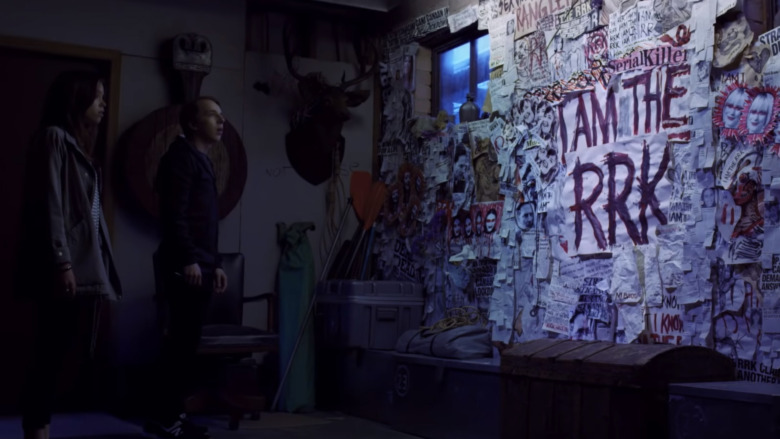 Netflix
Without a confirmation of a second season of "Reckoning," it's impossible to know exactly who will return for the series' next outing. That said, all of its central characters made it through Season 1 unscathed, and should still prove to be important in the ongoing story. Barring any major conflicts, the central cast of its first season can be expected to return should the series ever be renewed for a second.
Sam Trammell plays Leo Doyle, one of the series' two lead characters. Trammell was previously a part of the ensemble cast of HBO's "True Blood," which is among a number of TV credits to his name. Those include roles on "This Is Us," "Homeland," "Generation" and more. Aden Young is the series' co-lead as local cop Mike Serrato. Young's prior credits include roles in "I, Frankenstein" and "Rectify," among others.
Rounding out the cast of "Reckoning" are Laura Gordon as Leo's wife Candance, Simone Kessell as Mikes's wife Paige, Milly Alcock as Mike's daughter Sam, Finn Little as Mike's son Jake, and Ed Oxenbould as Leo's son Paxton. Should the series be renewed for a second season, the dynamics of the Serrato and Doyle families will undoubtedly change amidst the ongoing serial killer drama.