James Gunn's Latest Tweet Has Guardians Of The Galaxy Fans Freaking Out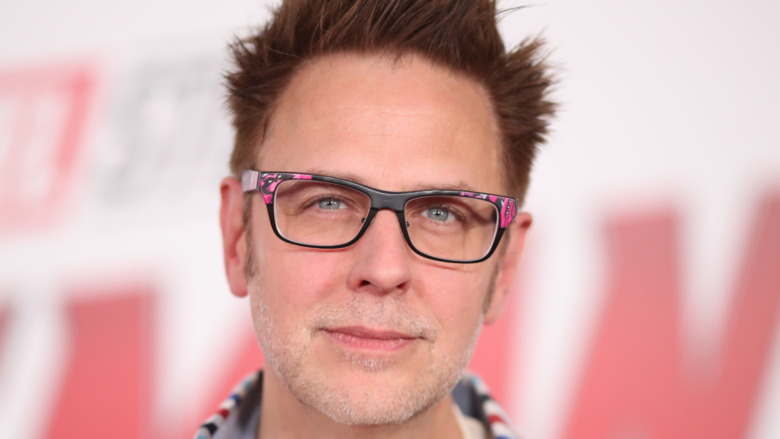 Christopher Polk/Getty Images
It's been four years since "The Guardians of the Galaxy Vol. 2" premiered, so it's safe to say Marvel fans are a little anxious about the next installment from James Gunn with Star-lord (Chris Pratt) and the rest of the gang. Sure, he just wrapped up "The Suicide Squad," but because "Guardians" is such a popular franchise, the amount of time fans have to wait between movies is excruciating. By glancing on IMDb, it doesn't look like "Guardians Vol. 3" will be out anytime soon. When Gunn dropped a teaser on Twitter for something this morning, fans went ballistic with questions, amazement, and theories.
Even though Gunn is working on several projects at the moment, he found the time to finish up a secret that seemingly came out of nowhere. So what is this tweet-in-question reveal? Has he bumped up production on a new project or spin-off franchise? We can answer that question, thanks to the director himself.
A Guardians holiday special is coming to TV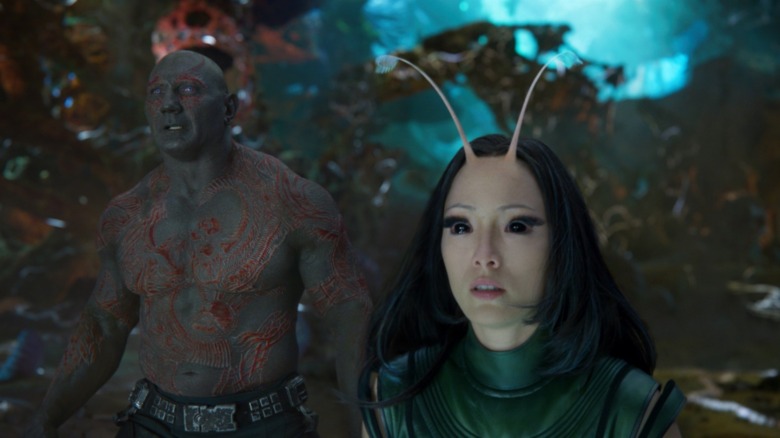 Marvel/Disney
It started with two sentences and a photo that changed everything. "This is the wrapping. The present is inside." Then, Gunn provided the cover of a first draft of the "Guardians of the Galaxy" side project that was first revealed this past December. Gunn confirmed that the "Guardians of the Galaxy Holiday Special" won't be a full-length movie, but a television special will arrive on Disney+. He also confirmed that the holiday special has been in development for several years, but because he's been a busy man, he just got around to finishing the script.
He confirmed that the storyline's timing would be after "Thor: Love and Thunder" but before his next "Guardians" installment, which is currently set to release in 2023. Be patient, because this secret-but-not-so-secret project won't be spreading cheer until the 2022 holiday season. That's more than enough time to get the ingredients ready for baking cookies.