Here's Where You Can Watch Every Season Of Forged In Fire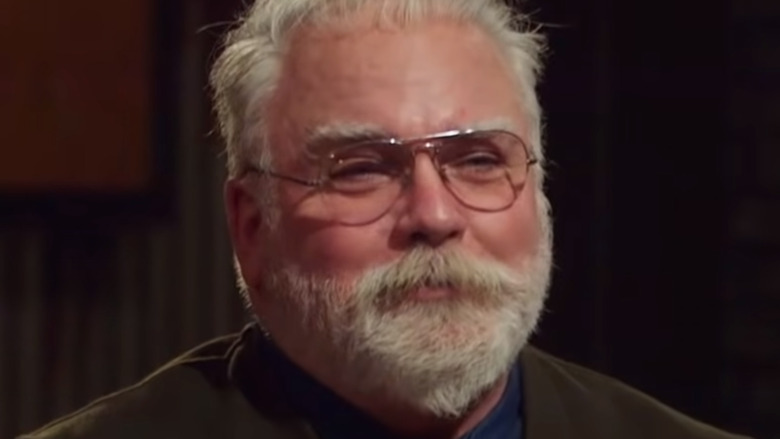 History Channel
We may receive a commission on purchases made from links.
While somber war documentaries might have once been the main attraction on the History Channel, recent years have seen the network pivot to a more standard mix of scripted and reality TV series, mimicking the successes of many other networks. Though historical documentaries still make up some of History Channel's programming, it's series like "Vikings" and "Pawn Stars" that now comprise the bulk of the channel's airtime.
Metalworking reality competition series "Forged in Fire" is one of History Channel's 11 most popular TV shows. Though the series hasn't quite become the behemoth that fellow reality TV hit "Pawn Stars" has (amounting to 18 seasons and counting), the series nevertheless boasts a substantial run in its own right. Currently, "Forged in Fire" is in the midst of its eighth season, and a ninth is likely on the way sometime in the near future.
That said, for those without a cable subscription or even those who simply want to watch the series on demand, the History Channel may not be an ideal platform. Fortunately, new and prospective fans of the series alike can watch every episode on one of the major streaming sites.
Every episode of Forged in Fire is available on Amazon Prime Video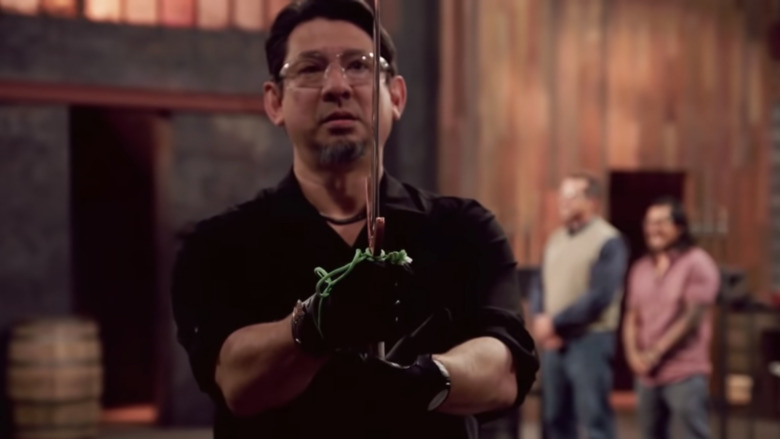 History Channel
Arguably the best way to watch every episode of "Forged in Fire" released thus far is on Amazon Prime Video. The catalog of episodes available through Amazon's flagship streaming platform is up-to-date, including new episodes released shortly after their History Channel premiere.
Hulu subscribers can stream almost every episode of the first six seasons of "Forged in Fire" on demand as well — that amounts to just over 125 episodes of its ongoing 175+ episode run. Those with only a Netflix subscription have access to the series too, albeit in a much more limited capacity. Netflix currently only hosts the series' sixth season as part of its streaming library.
Every episode of "Forged in Fire" follows a simple premise: Four blade-smiths must compete against one another to create three weapons to be judged by a panel of experts. Like in virtually every other competition reality series, each episode crowns one winner who gets to take home a substantial prize. Weapon nerds or even those who simply can't get enough of live competition can watch every episode of "Forged in Fire" now through Amazon Prime Video, as well as limited selections of the series through other major streaming platforms.