Shang-Chi Toys Reveal A Strange New Creature We've Never Seen Before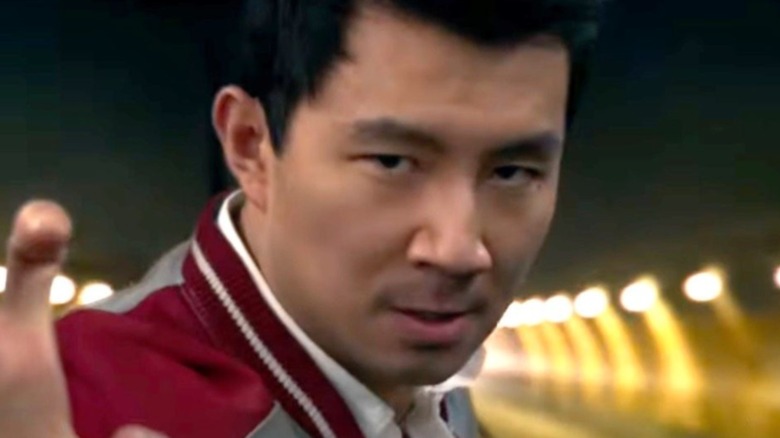 Marvel Studios
Ever since Marvel released the first teaser trailer for Shang-Chi and the Legend of the Ten Rings, fans have been hungry for more details about the movie that will introduce Simu Liu as the Master of Kung-Fu. Of course, the teaser isn't the only source of info. As is often the case with a Disney property, there's a whole set of action figures and other toys set to hit shelves before the movie hits the screen, and these toys can offer hints about what happens in the film than we're otherwise getting from the marketing.
One of the most intriguing products we've seen in previews has been the leaked action figure of Awkwafina's Katy in a traditional robe holding a bow and arrow, suggesting that the non-super person shown driving a bus in the teaser may be some sort of secret agent, or that she'll take on a more active role in fighting later on in the film. However, upon closer inspection, that isn't even the most peculiar aspect of the figurine.
Katy has a very strange companion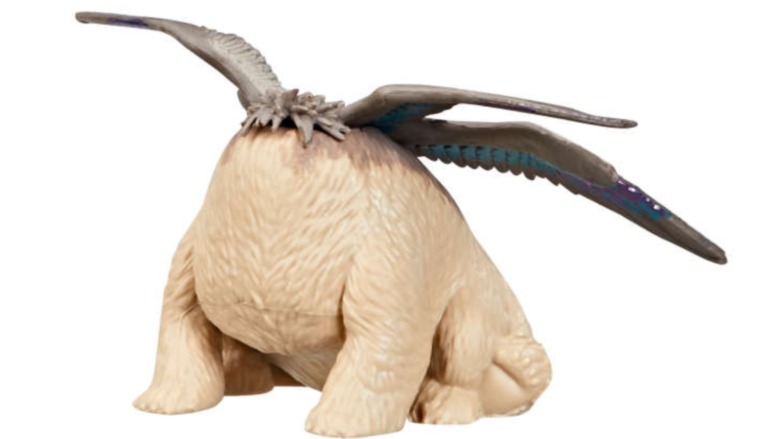 Hasbro
As shown in other marketing photos of the figurine, also included is a small, strange little creature with four wings, six legs and no face. While some may think it looks like the product of a fever dream, the creature actually comes from mythology, and it's called a Dijiang. In Chinese myth, this creature lives in a constant state of confusion, but also likes to sing and dance.
This particular Dijiang also apparently has a name, as The Direct reports that a leaked Lego set labels the figure "Morris." We don't know much else apart from that, but given that the figure is included as an accessory for Katy, it's likely the two have some sort of relationship. Perhaps she adopts the creature as a pet, and Morris will become the next Baby Groot of the Marvel Cinematic Universe? Time will tell.
We'll find out for certain when Shang-Chi and the Legend of the Ten Rings releases in theaters on September 3.