The Twisty Scene That Means More Than You Think In AHS: Freak Show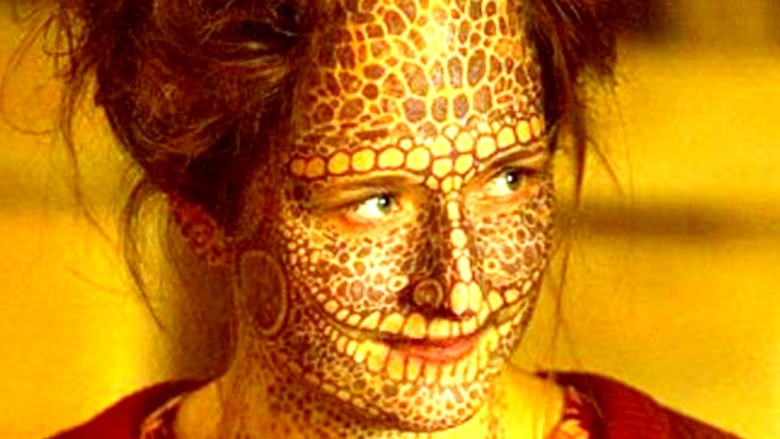 FX
"American Horror Story" creators Ryan Murphy and Brad Falchuk have released 9 seasons of their anthology series so far, with a much-anticipated 10th season on the way. Over the last decade, the duo has managed to capture their audience's attention with twisted storylines and shocking characters. When it comes to Season 4, subtitled "Freak Show," the characters are definitely a big part of the macabre charm, principally among them: Twisty the Clown.
Part of what makes "AHS" successful is the creators' knack for developing complex characters and thrusting them into paranormal circumstances. Often, Murphy and Falchuk have drawn inspiration from classic horror movies like "Halloween," "Friday the 13th", and "Sleepaway Camp." But it's not just slasher movies that get their creative juices going; real-life crime cases also play a significant part in "AHS" storylines. One great example of the horror this strategy can yield is a scene featuring "Freak Show's" Twisty the Clown (John Carroll Lynch).
Here's the Twisty scene that means more than you think from "AHS: Freak Show."
The Twisty scene is connected to a David Fincher movie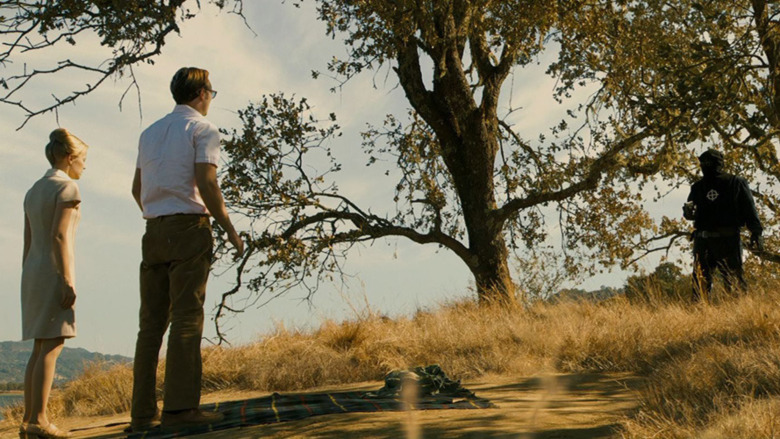 Warner Bros/Paramount Pictures
In the episode "Monsters Among Us," Twisty's introduction to the season takes place in a beautiful field in Jupiter, Florida, in 1952. The contrast between the landscape and Twisty is disturbing enough, but the juxtaposition didn't happen by coincidence. The scene is almost identical to one in David Fincher's 2007 crime-mystery, "Zodiac." The film is set in the late 1960s and early 1970s, and centers on a cartoonist obsessed with finding the Zodiac Killer. 
Murphy likely linked the two because the Zodiac Killer is never caught in the movie or in real life. This approach adds a sense of mystery to Twisty, and a feeling of dread that he'll never be caught, either. In the end, he's taken to the underworld by Edward Mordrake (Wes Bentley), so call it what you want, but Twisty is a free man. 
"AHS" does love its genre allusions.