The Amazon Original Crime Thriller You Can Watch On Prime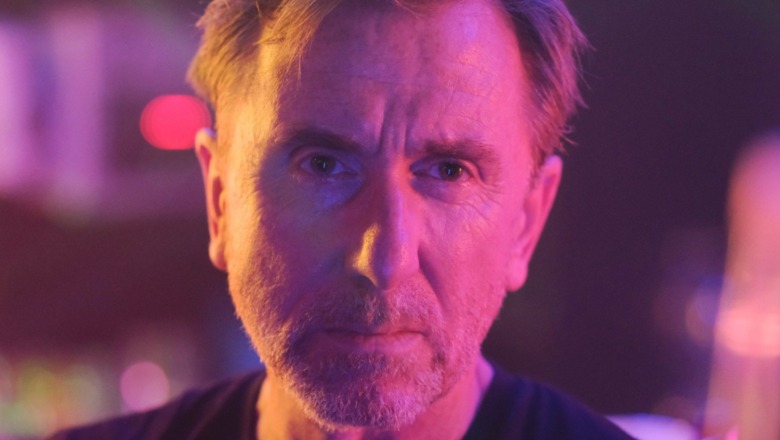 Sky Atlantic
Law enforcement. Big oil. Small mountain towns hiding dark secrets. All of these are at the center of the Amazon original series — "Tin Star."
The show largely flew under the radar as it aired new episodes despite boasting an impressive cast featuring the likes of Tim Roth ("Pulp Fiction," "The Hateful Eight"), Christina Hendricks ("Mad Men," "Good Girls"), and Genevieve O'Reilly ("Rogue One," "Tolkien"). The premise sounds simple enough as a former detective for the London police force, Jim Worth (Roth) takes his family to the Canadian Rockies to escape a violent past. However, this detective isn't all that he seems as he has a violent alter-ego, Jack Devlin, that rises to the surface any time he succumbs to his alcoholism.
The show lasted for three seasons with all of them eventually becoming available on Amazon Prime in December 2020. If you're looking for your next crime-thriller binge-watch that will make you question all that's good and just with humanity, then "Tin Star" is the show for you.
Tin Star pits its protagonist against oilmen and gangsters in an idyllic-looking setting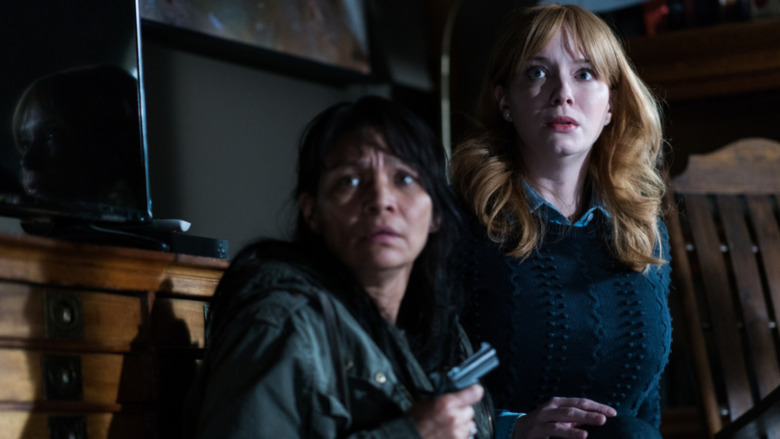 Sky Atlantic
The first episode of "Tin Star" starts with a bang (no pun intended). Without giving anything away, Jim's family undergoes an immense tragedy, and that isn't the only thing going wrong in his life. Elizabeth Bradshaw (Hendricks), who works for North Stream Oil, is bringing a new refinery to the town Jim's family just moved to. Jim believes such an act will bring with it a wave of crime, and sadly, he turns out to be correct.
If you like your protagonists to operate in shades of gray, then "Tin Star" is right up your alley. Its concept and setting may bring to mind the likes of "Wind River" and "No Country for Old Men."
No doubt its darker tone allowed the show to garner words of praise from critics like The Daily Telegraph's Michael Hogan, who wrote in his review, "Cinematically shot and twangingly soundtracked, 'Tin Star' was a noirish thriller. Its backwoods setting and eccentric townsfolk would have rung bells for 'Fargo' fans, while Roth was quietly charismatic."
You can go into the series knowing its three seasons tell a full and complete story. There aren't any loose plot threads by the end of the last episode, so you can at least take solace in knowing a sense of closure is waiting for you by the series' end. However, TV shows go through plenty of rebirths and revivals, and some people who worked on "Tin Star" are holding out hope a fourth season could be in the cards. Executive producer Alison Jackson told The Herald that she would "never say never" to coming back for more "Tin Star."
For now, you can rest easy knowing there are 25 episodes of gritty noir waiting for you on Amazon Prime.