Ted Lasso Fans Just Got What They've Been Waiting For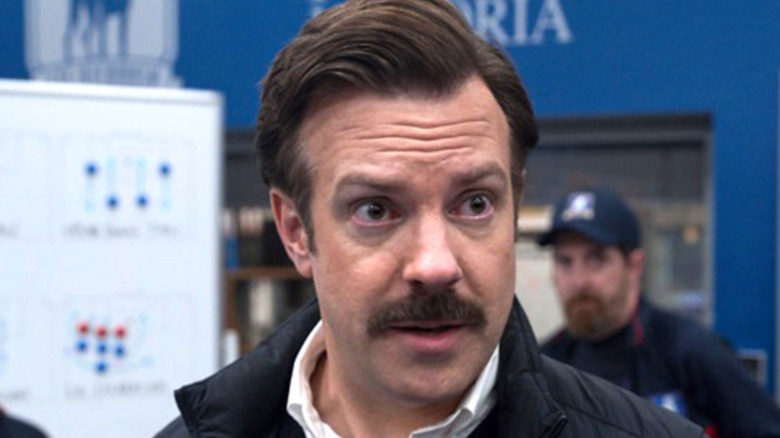 AppleTV+
Strap on your cleats, "Ted Lasso" fans — the season two trailer is finally here.
After the first season found a huge audience and earned overwhelming fame and acclaim when it premiered on AppleTV+ in August of 2020, fans have clamored for a second season of this sweet, funny show that finds an American football coach in over his head as he leads a soccer team in England. Based on a character that star Jason Sudeikis created for NBC Sports when it covered the Premier League, "Ted Lasso" deposits the cheerful Kentucky resident in England as the new coach of AFC Richmond, a team owned by scorned wife Rebecca Welton (Hannah Waddingham), who is determined to drive Richmond into the ground as an act of revenge against her sleazy, wealthy ex-husband Rupert (Anthony Head).
However, Ted's unfailing kindness wins over not just Rebecca, but the entire team as he tries to lead them to victory to stay in the Premier League. Now, the next installment of Ted — and Richmond's — story is on the way. Here's why the first season of "Ted Lasso" became such a phenomenon, and what fans can expect in its second season.
The second season of "Ted Lasso" promises to be just as charming as the first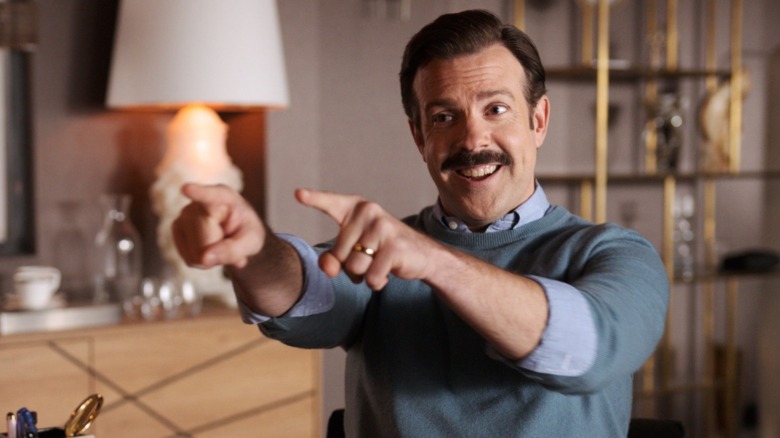 AppleTV+
In the first season for the second season of "Ted Lasso," AFC Richmond is still struggling, coming off of eight tied games and hoping for at least one win. Unsurprisingly, Ted is still as optimistic and as cheerful as ever, refusing to ever give up or give in, bringing his irrepressible spirit to the small screen for a second go around. To try and help, Ted and his colleagues hire a stern sports psychologist (Sarah Niles)... who doesn't seem to find Ted and his signature sugary biscuits charming at all.
There's no denying that "Ted Lasso," with its cheerful spirit and emphasis on kindness and positivity, is exactly the kind of show the world needs right now, which probably explains why it was such a big hit during the thick of the grueling COVID-19 pandemic in August 2020. Months after its release, the show scored a Golden Globe nod for Outstanding Comedy Series. Sudeikis, in particular, has won several trophies for his performance, including the Golden Globe for Outstanding Actor in a Comedy Series, the Screen Actors' Guild Award for Outstanding Performance by a Male Actor in a Comedy Series, and the Critics' Choice Award Best Actor in a Comedy Series. In fact, at the Critics' Choice Awards, "Ted Lasso" walked away with the award for Best Comedy Series, and Waddingham also picked up a statue for Best Supporting Actress in a Comedy Series.
"Ted Lasso" has become one of the most beloved shows on television in pretty short order, and its second season will undoubtedly be just as heartwarming as its debut. The second season of "Ted Lasso" hits AppleTV+ on July 23, and the entire first season is streaming now.