Here's How You Can Watch Every Episode Of Ted Lasso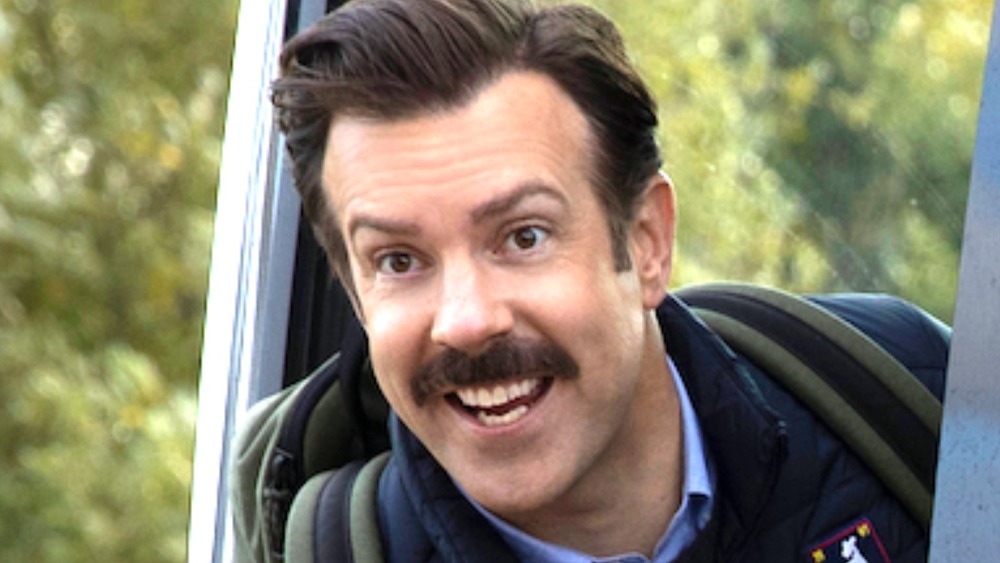 Apple TV+
Few TV shows made quite the same impression in 2020 as Ted Lasso did. The comedy TV series premiered in the late summer to near-universal acclaim from TV critics and is generally considered to be one of the best TV shows of 2020.
Based on a character that Jason Sudeikis played in a pair of commercials for NBC Sports' Premier League coverage, Ted Lasso follows the adventures of its titular character, an American college football coach, when he is hired out of the blue to be the coach of a British Premier League soccer team. The series was praised upon its debut for its smart, funny writing and for the performances of its ensemble cast, led by Sudeikis as Ted Lasso himself.
In addition to the show's initial wave of positive reviews, Ted Lasso's popularity has grown online in the months since its debut, and all signs point toward it being a resounding success for all involved. Sudeikis even won a Golden Globe for his performance in the series during the awards show this past weekend.
With all that in mind, there's no better time than right now to start watching Ted Lasso, and here's how you can do that.
Ted Lasso is available to stream on Apple TV+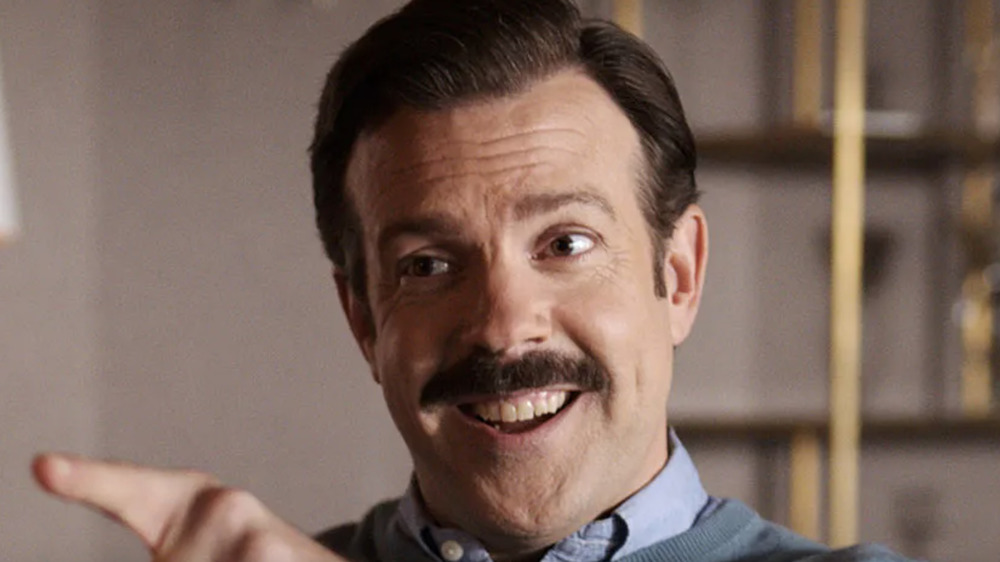 Apple TV+
Ted Lasso is an Apple TV+ exclusive series, and as a result, its episodes are only available to watch with a paid Apple TV+ subscription. The show has only released one season up until this point, and all ten episodes of it are included on the streaming service.
For anyone wary about jumping into a new TV series without the guarantee of more episodes to come, you can, fortunately, start watching Ted Lasso without that particular concern. Filming is currently underway on Ted Lasso season 2, and the series has already been renewed for a third season by Apple as well.
With that being said, it is unclear if Ted Lasso will go longer than three seasons. Late last year, Ted Lasso co-creator Bill Lawrence revealed on the Fake Doctors, Real Friends podcast (via Comicbook.com) that it is currently the plan for the show to run for just three seasons, saying that "everybody knows that they get an end to this story in the third season." Lawrence went on to reiterate that, "Ted Lasso is a three-season show," before saying, "The only way I think a fourth season of Ted Lasso exists would be if TL went and coached a soccer team that played about a block from Jason's house in real life, you know what I mean? He's got young kids."
So, according to Lawrence, it's unlikely that there will be a fourth season of Ted Lasso. However, a lot can change between now and the release of Ted Lasso season 3, and it's entirely possible Lawrence and Sudeikis may rethink their current plans for the series over the course of making the show's next two seasons.