You'll Barely Recognize Randy From Home Improvement Now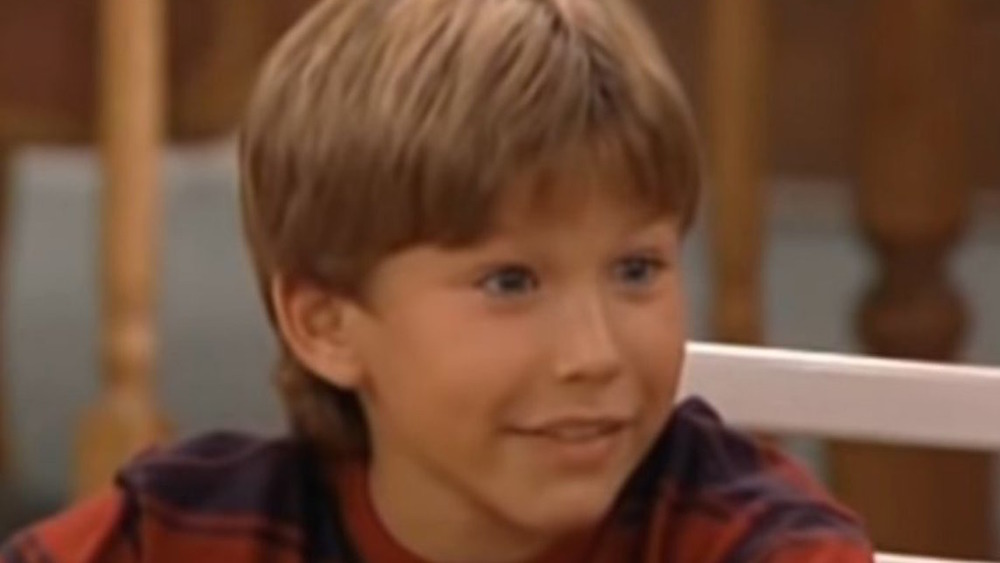 ABC
In the 1990s, Jonathan Taylor Thomas was as likely to appear on the cover of a teen magazine as future Oscar winners like Leonardo DiCaprio and Jared Leto. He was everywhere. Starring as the mischievous but lovable middle brother Randy on the hit sitcom Home Improvement, Thomas was one of the show's breakout stars. He became a pop culture fixture throughout the decade. Thomas voiced Young Simba in The Lion King, and starred in several movies alongside names like Chevy Chase and Jessica Biel.
But unlike DiCaprio and Leto, Thomas took a different career path. After he left Home Improvement to go back to school (via Late Night with Conan O'Brien), Thomas limited his acting to mostly guest appearances on shows like Ally McBeal, Smallville, and Veronica Mars.
And of course, over 20 years since appearing in the final season of Home Improvement, Thomas' former teen idol looks have changed almost as much as his career.
What does Jonathan Taylor Thomas look like now?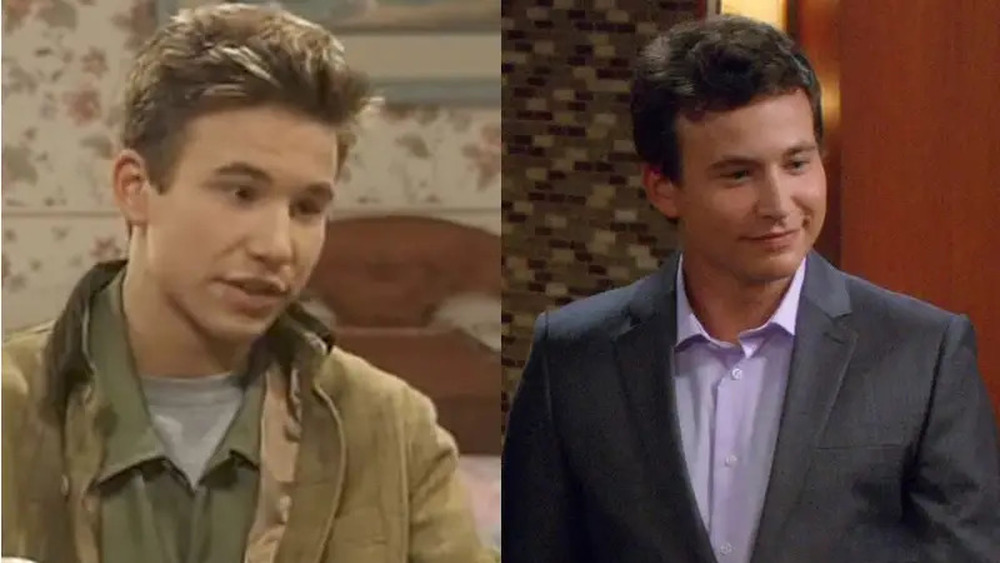 ABC
One of Jonathan Taylor Thomas' most notable attributes as a teen idol was his hair. His middle-parted, blonde, curtain haircut was basically peak '90s, and people were there for it. Regis Philbin and Kathie Lee Gifford even spent some time complimenting it in a 1997 interview. "Isn't Jonathan's hair the most beautiful color you've ever seen?" Gifford said. "It's a beautiful head of hair," Philbin agreed.
But as Thomas has changed over the years, so has his hair. In his most recent acting role, alongside former Home Improvement co-star Tim Allen on Last Man Standing, Thomas can be seen sporting a shorter, darker hairstyle. Thomas also sports glasses on the show, something he never did in his '90s roles.
It's likely that Thomas doesn't care much about what publications have to say about his new look. The actor purposely stepped away from the limelight after surging to stardom three decades ago. He told People in 2013 that he had been "going nonstop since I was 8 years old," and that he "wanted to go to school, to travel and have a bit of a break." He added that he doesn't miss fame, saying, "I never took the fame too seriously ... It was a great period in my life, but it doesn't define me. When I think back on the time, I look at it with a wink. I focus on the good moments I had, not that I was on a lot of magazine covers."
So however his hair looks these days, Thomas seems like he's content with wherever he's at.