How Long Has The MCU's Shang-Chi Actually Been Planned?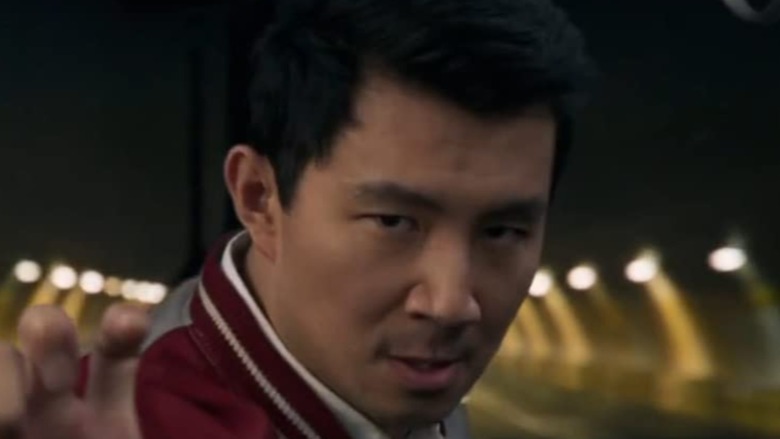 Marvel Studios
So far, 2021 has proven a strong return to form for the Marvel Cinematic Universe after the horrors of 2020. "WandaVision" first took over Disney+ during its nine-episode run, with "The Falcon and the Winter Soldier" picking up the momentum only a short time later. Meanwhile, the megaplex will host some exciting projects this year, including the long-awaited "Black Widow" solo movie as well as "Shang-Chi and the Legend of the Ten Rings," which fans got their first look at on April 19. Since then, the Simu Liu-led production has become the talk of the town, and for good reason.
As Marvel Studios' first substantial big-screen foray into the martial arts genre, "Shang-Chi and the Legend of the Ten Rings" has a chance to explore a previously unexplored corner of the MCU. Not to mention, it'll serve as the titular hero's live-action introduction, accompanied by that of the true Mandarin — portrayed by Tony Leung Chiu-wai instead of Sir Ben Kingsley, who played the fake Mandarin in 2013's "Iron Man 3." There will be plenty of action, drama, and worldbuilding to go around, so much so that one has to wonder, what took so long?
As it turns out, Shang-Chi's arrival at the MCU party isn't a recent development. In fact, Marvel Studios has eyed the martial arts master's debut for quite some time.
Shang-Chi's solo movie has been a long time coming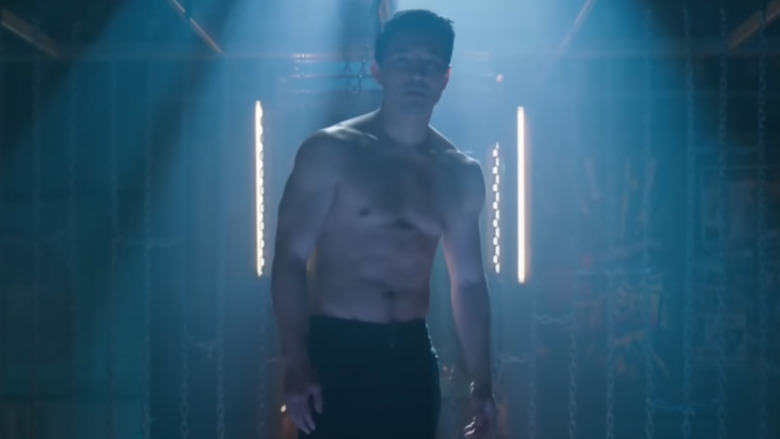 Marvel Studios
Shang-Chi's journey to the movies dates back over a decade and a half, even before the MCU had gotten off the ground. In 2006, Marvel brought the concept of Marvel Studios to the forefront and pitched its plan to create a shared universe with its impressive roster of heroes. However, the heavy-hitters of that era like Spider-Man, Hulk, and the X-Men didn't fall under Marvel Studios' jurisdiction, leaving the upstart production company to utilize the far less popular names at its disposal.
The original lineup included Captain America, The Avengers, Nick Fury, Black Panther, Ant-Man, Cloak and Dagger, Doctor Strange, Hawkeye, Power Pack, and, of course, Shang-Chi. As we now know, the majority of heroes on that list have gone on to become fan-favorites, while others such as Cloak and Dagger and the Power Pack team are still devoid of their own cinematic adaptations and, as a result, are far from mainstream. Still, as the MCU continues to change and expand, they'll surely get their moment in the sun someday.
Why it took so long for "Shang-Chi and the Legend of the Ten Rings" to come to fruition is anyone's guess, but better late than never, right? It's currently set for a September 3, 2021 release, a date that will forever mark the completion of Shang-Chi's theatrical odyssey.