New Shang-Chi Action Figure Pics Show The Mandarin's New Ten Rings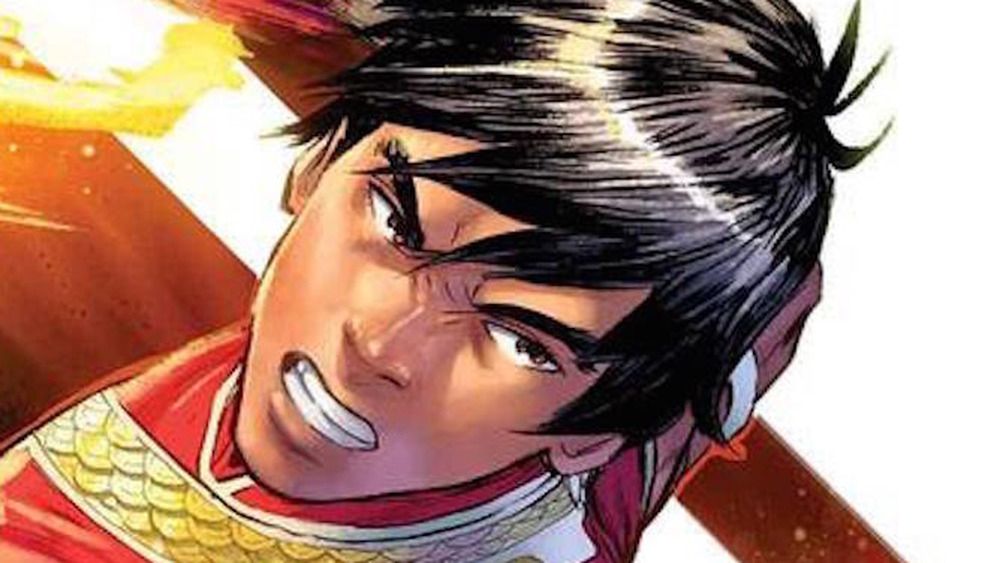 Andie Tong/Marvel Comics
The MCU has been hinting at the Mandarin since before it was called the MCU, tossing out winking hints that began all the way back with Iron Man's Ten Rings syndicate, and continuing on into the Marvel One Shot All Hail the King. There was also that brief nod in 2015's Ant-Man. Remember back when Game of Thrones kept promising giant dragon attacks, and then made the audience wait for years and years? The Mandarin has become the Marvel Cinematic Universe's version of that. Now, after more than a decade of build up, he's finally on his way to the big screen — coincidentally at the same time as giant dragon attacks.
Yes, the Mandarin is set to make his proper MCU debut in Shang-Chi and the Legend of the Ten Rings later in 2021. Details up to this point have been sparse — we know that he'll be played by Tony Leung Chiu-wai, and that he'll be going by the name Wenwu for a good portion of the film. So far, all signs point to the film skewing less Sax Rohmer with its racial stereotypes than the 1960s source material, a creative decision we can all be thankful for.
Now, a new Mandarin detail has emerged thanks to a leaked photo from Hasbro's upcoming line of Shang-Chi Legends action figures: a fresh take on the character's rings. It's definitely a change that'll turn some heads, but it makes plenty of sense when you consider the giant dragons of it all.
Mandarin liked it; put several rings on it
The photo comes courtesy of Instagram user comicToycharacters and shows Wenwu, a.k.a. the Mandarin, in all his nefarious glory. There are plenty of design changes when you compare the character to his Tales of Suspense origin — he's clearly abandoned his old green-and-magenta clothing combo, as well as the mask best described as "Hawkeye scuba goggles." But the most provocative design choice has to be his ten rings, worn up and down his forearms and not, as in the comics, on each of his little fingers.
It makes perfect sense for the filmmakers to shift the rings from finger adornments to arm bands. In the comics, Mandarin found his power rings in the crashed spaceship of a Makluan, Marvel's hyper-advanced giant alien dragons. If Shang-Chi presents a version of the rings that were originally worn by a space monster with digits the size of coffee cans, it'd be hard to find a jewelry store willing to resize them for human hands. Film is also a largely visual medium — even moreso than comics. Larger armbands are going to play onscreen much better than tiny finger rings.
Whether the MCU fan community will take kindly to another in a series of Mandarin reimaginings remains to be seen. Shang-Chi and the Legend of the Ten Rings is currently slated to debut on September 3, 2021.