Why Frank Mundi From The Nevers Looks Familiar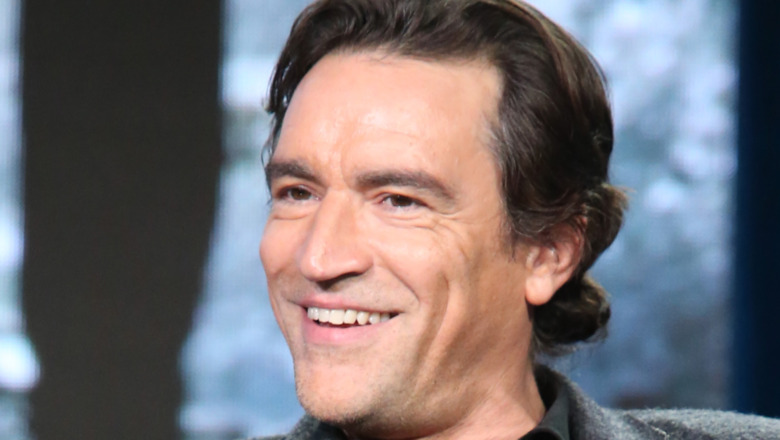 Frederick M. Brown/Getty Images
The genre-bending fantasy drama The Nevers premiered on April 11, 2021, on HBO, and viewers can expect to see some familiar faces in the cast, including Ben Chaplin, who plays Inspector Frank Mundi. The series, which is set in 1896 Victorian London, follows a group of people, mostly women, who are gifted unusual abilities through a mysterious supernatural event. According to Entertainment Weekly, Frank is gruff and trusts no one, including himself, largely because he's also prone to sudden violence and drinking. Deeply moral, he suddenly finds himself torn between the newly empowered and Victorian society's elite, who want them gone. 
Frank will seem familiar to many viewers, thanks to Chaplin's long career as a supporting actor in both British and American projects in television and film. The 51-year-old British actor has been bringing characters to life on screen since 1990 and has close to 60 credits on his IMDb profile. He's worked with well-known directors, including Oliver Stone, Francis Ford Coppola, and Richard Linklater, and alongside actors such as Sandra Bullock, Nicole Kidman, and Ralph Fiennes. Let's take a look at some of his biggest roles.
Chaplin started his career on the BBC before moving to Los Angeles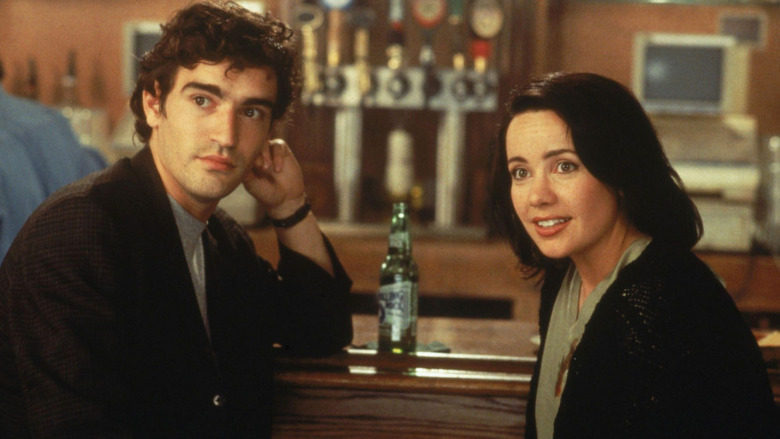 20th Century Fox
Chaplin started his career on television, portraying mostly supporting roles on shows for BBC. In 1995, he got a taste of fame when his role as an agoraphobic person in the BBC sitcom Game On became a huge success in the U.K., according to The Guardian. Chaplin then left the show after one season to pursue a career in Hollywood, and he was soon cast in his breakout role as Brian in the romantic comedy The Truth About Cats and Dogs opposite Uma Thurman and Janeane Garofalo. Concerned about being cast as a British hunk, he told The Guardian he shied away from similar leading roles, opting instead for supporting roles in films such as the war drama The Thin Red Line and the horror film Lost Souls with Winona Ryder. It would be several years before Chaplin returned to television, landing numerous roles in movies.
He's starred in supporting roles in big-budget movies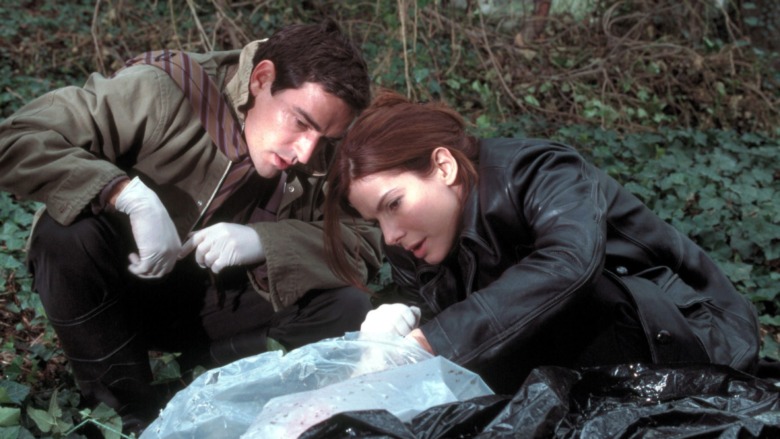 Warner Bros.
Chaplin's next big role came as the rookie partner to Sandra Bullock's lead detective in the 2002 crime thriller Murder By Numbers, which also starred Ryan Gosling and Michael Pitt as teenage killers trying to get away with the perfect murder. Chaplin followed up that performance with a slew of supporting roles in lesser-known movies, such as Two Weeks, in which he played Sally Field's son. In 2011, director Francis Ford Coppola cast Chaplin as Edgar Allan Poe in the underappreciated fantasy-horror film Twixt with Elle Fanning. 
Chaplin also returned to television in 2011, playing Alvo in the U.K. series Mad Dogs. When Prime Video adapted the comedy thriller for American audiences in 2015, he also played Joel in the American version. Seemingly finding his stride, Chaplin followed this up with a variety of supporting roles in TV series, including an army captain in BET's The Book of Negroes, Cary Grant in Urban Myths, and The Black Knight in Netflix's The Letter for the King. 
He's starred in numerous fantasy projects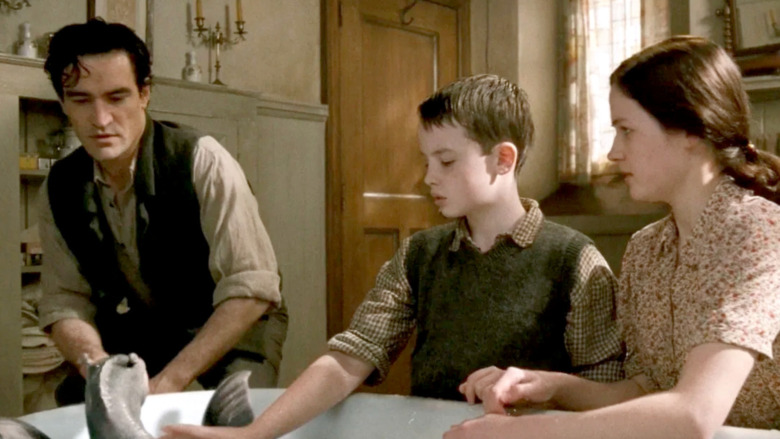 Columbia Pictures
Ben Chaplin seems to have found his niche in recent years, often portraying characters in family series or films. Aside from the more recent The Letter for the King, Chaplin also appeared in the family-friendly The Water Horse: Legend of the Deep, in which a young boy in Scotland finds the egg of a sea creature that grows to become The Loch Ness Monster. Disney fans will also recognize him as Ella's father in the live-action adaptation of Cinderella, directed by Kenneth Branagh, and the English actor also co-starred as Captain Moulle in The Legend of Tarzan with Alexander Skarsgard.
Most recently, Chaplin was seen in the critically acclaimed film The Dig, starring Carey Mulligan and Ralph Fiennes, but his role as Inspector Frank Mundi on The Nevers will mark his return to television. The fantasy series debuted on HBO Max earlier this month.