The Sandra Bullock Flop That's Getting A Second Chance On Netflix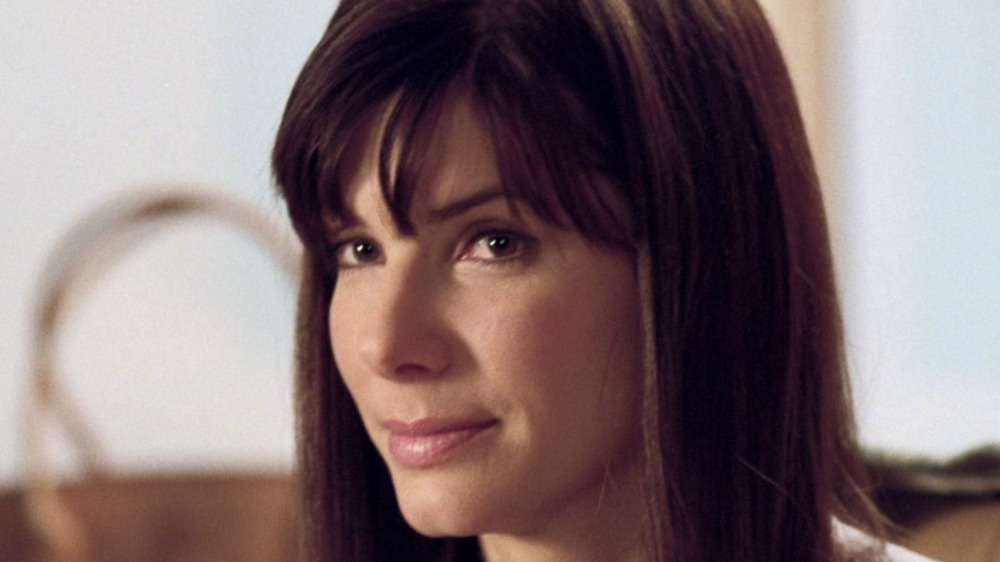 Warner Bros. Pictures
Sandra Bullock is one of the most recognizable and successful actresses working today, thanks to her roles in films like Speed, Miss Congeniality, The Blind Side, Gravity, and Bird Box. However, not all of Bullock's films have had quite the same long-lasting impact as those titles. Fortunately, one of her lesser-known romantic comedies is enjoying an unexpected renaissance on Netflix right now.
The rom-com in question is none other than 2002's Two Weeks Notice, which saw Bullock acting opposite another early 2000s film icon, Hugh Grant. Written and directed by Marc Lawrence, the film follows Bullock as a lawyer who tries to resign from her position at a real estate development corporation after realizing that her boss (Grant) has become too dependent on her. Of course, her resignation doesn't go according to plan, as she and her boss eventually grow to realize their fondness for each other.
Despite the film's simple rom-com premise and the seemingly perfect screen pairing of Grant and Bullock, Two Weeks Notice didn't make much of an impact when it was first released.
Two Weeks Notice is a charming, low-key romantic comedy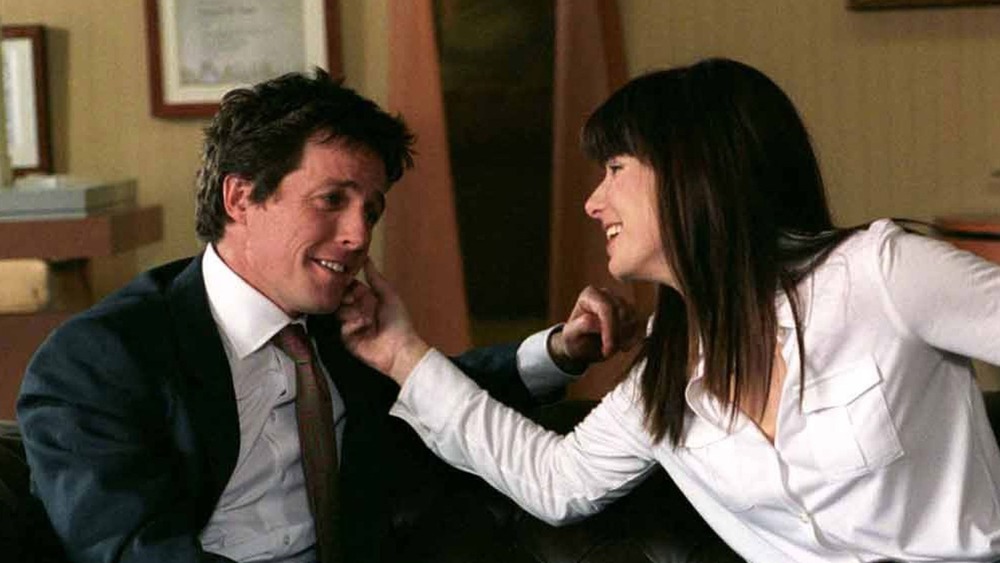 Warner Bros. Pictures
Two Weeks Notice was met with a mixed reception from critics back in 2002. The film currently holds only a 42% rating on Rotten Tomatoes, and its 59% audience score is only slightly better. The initial consensus amongst both critics and casual viewers seemed to be that although Grant and Bullock remained their usual charming selves throughout it, the film's plot was fairly forgettable and generic.
While the film wasn't a critical success by any means, it did do fairly well financially. At the worldwide box office, Two Weeks Notice managed to rake in $199 million — easily surpassing its $60 million production budget. So, in spite of its underwhelming reviews, Two Weeks Notice still wasn't a total failure for those involved.
Now, nearly two decades after its original theatrical release, Two Weeks Notice is worth taking a second look at. While it's definitely not the most memorable film or romantic comedy that either Bullock or Grant have ever starred in, it's still a charming experience that also manages to capture a moment in time when two of the biggest stars of a generation worked together on-screen.