What Has Tony Sirico Been Up To Ever Since The Sopranos Ended?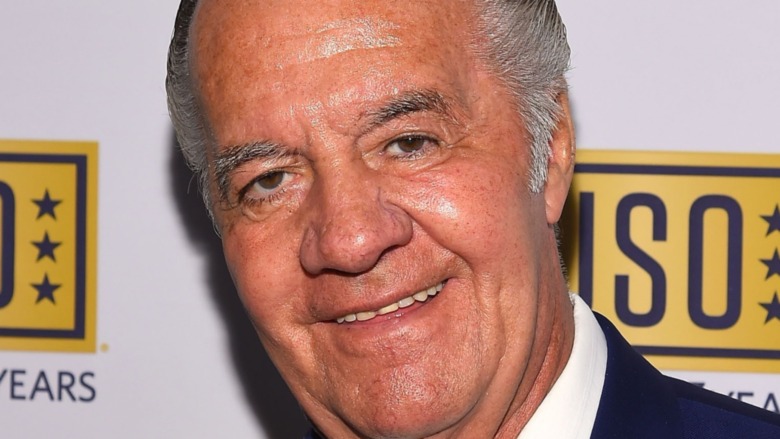 Ben Gabbe / Getty Images
HBO's landmark series The Sopranos explored many different elements of Tony Soprano's (James Gandolfini) life. Viewers saw the mafia boss interact with his family, deal with his relatives, visit his therapist, and, of course, manage the Mideo crime family. Crucial to managing that organization was leading, admonishing, and often just hanging out with the mobsters that made up his crew, like Baccalieri (Steve Schirripa), Silvio Dante (Steven Van Zandt), and Christopher Moltisanti (Michael Imperioli).
However, the world of The Sopranos was a violent one, and members of Tony's crew often came and went, especially during later seasons. One character who managed to make it to the credits of the final episode was Paulie "Walnuts" Gualtieri, played by Tony Sirico. The germaphobic, wing-tipped gangster was a loyal soldier for Tony and was eventually made third in command of the organization shortly before the series ended.
While Sirico may not have been the most celebrated actor who ever appeared on The Sopranos, he was a career character actor with a long resume before landing his signature role as Paulie. When the show ended in 2007, Sirico picked up right where he left off, and continued to appear in multiple projects almost every year afterward. 
Tony Sirico found plenty of film roles after The Sopranos ended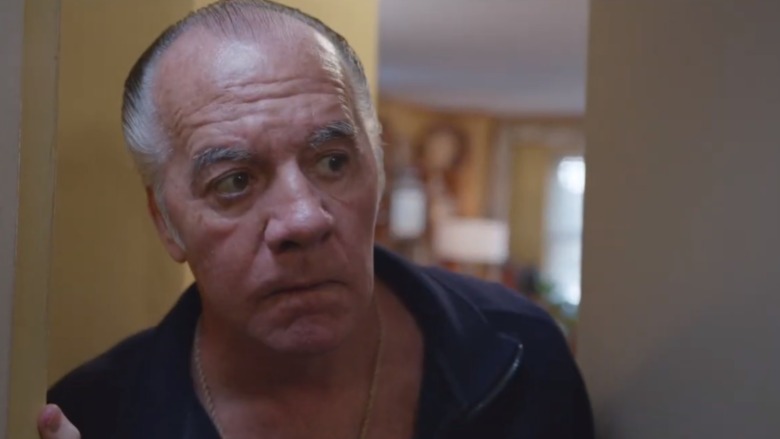 Random Media
Once The Sopranos had officially wrapped, Tony Sirico found work in a variety of films. In 2008 he starred in the comedy The Sno Cone Stand, in 2009 he appeared in Karma Calling, a movie about Indian immigrants living in New Jersey, and in 2010 he appeared in the short film Skate. After making those movies, Sirico took a brief break from film before returning in 2013 to appear in Super Athlete. Then, in 2014, he starred in the Finnish crime drama Zarra's Law while also showing up in the short film Family on Board.
While many of the films that Sirico made in the years after The Sopranos went off the air were lower budget projects that reached limited audiences, he was a part of some well-received films as well. In 2014 Sirco appeared in Friends and Romans, a movie in which a group of extras from mob films attempts to mount a Shakespeare production. That film went on to win awards at the Boston International Film Festival and the Napa Valley Film Festival, via IMDB. After appearing in Friends and Romans, Sirico also appeared in two Woody Allen films, the 2016 film Cafe Society and the 2017's Wonder Wheel. 
After those movies, Sirico would have a small part in the 2018 film Sarah Q, which also featured fellow The Sopranos alumni Vincent Pastore.
Sirico found plenty of work as a TV gangster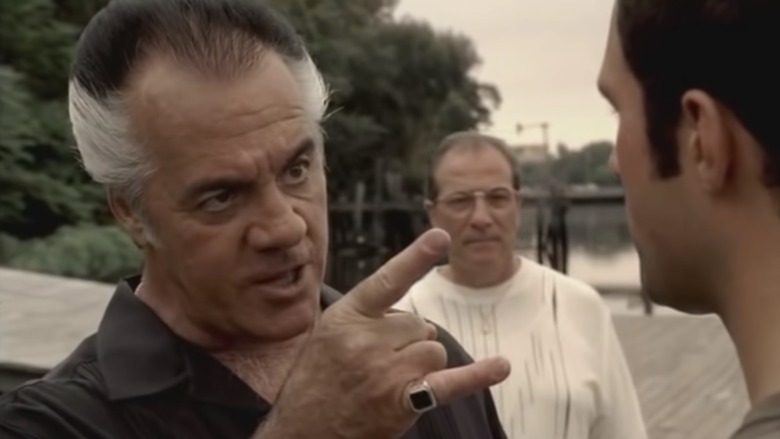 HBO
Before appearing on The Sopranos, most of Tony Sirico's experience had been in films, but after the show went off the air, he found himself in higher demand on the small screen. As The Sopranos was winding down, Sirico appeared on his first children's show, playing Big Daddy on The Fairly Oddparents in 2005. Sirico then appeared in Sesame Street in 2007 and A Muppets Christmas: Letters to Santa in 2008. In 2010 Sirico had appeared in a single episode a piece in Chuck and Medium, and then in 2012, he played a small role in the SyFy film Jersey Shore Shark Attacks. 
However, one of his most interesting post-The Sopranos television roles would come in Lilyhammer, which starred his former castmate, Steven Van Zandt. On Lilyhammer, Steven Van Zandt played Frank Tagliano, a former mobster who moves to Norway as a part of the witness protection program. Van Zandt's character was so similar to his role of Silvio Dante on The Sopranos that fans on Reddit wondered if the entire show was Silvio's coma dream. Sirico played Tony Tagliano, Frank's brother, in two episodes, although his character was a priest, and not a violent gangster as Sirico had been on The Sopranos.
After his appearance on Lilyhammer, Sirico provided his voice multiple times to Seth MacFarlane's animated comedies Family Guy and American Dad, and played a small part on the short-lived Rob Lowe comedy The Grinder.