The Organized Crime Series That Fans Of The Sopranos Need To Watch Next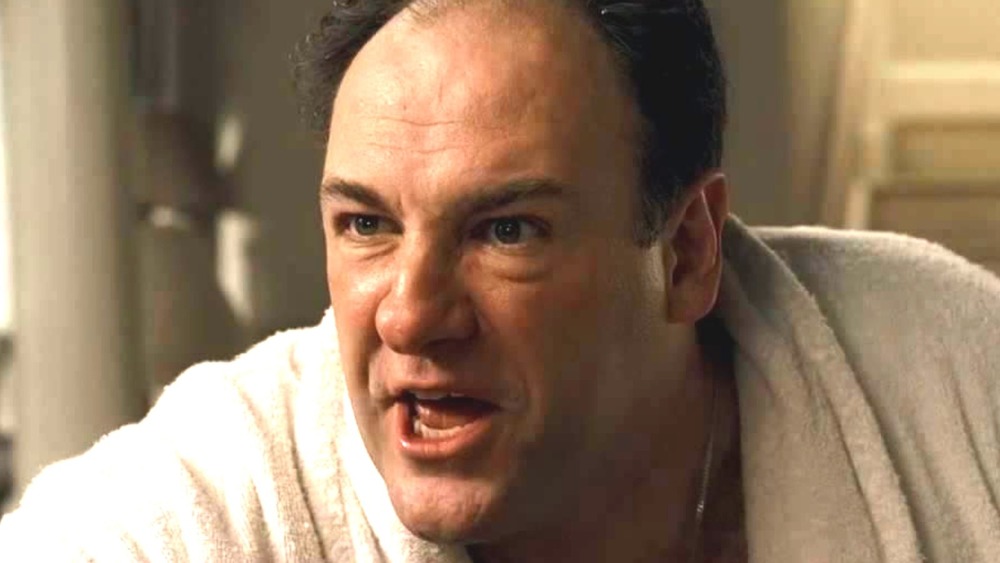 HBO
HBO's The Sopranos was a landmark TV series that helped define a new type of prestige drama. Its success would be replicated both by the network that created it and competitors like AMC and Netflix over the following decades. The series set itself apart by pursuing showrunner David Chase's singular vision, which was elevated by the inclusion of strong lead actors such as James Gandolfini as Tony Soprano and Edie Falco as his wife, Carmela.
While The Sopranos cast stood out thanks to its talented leads, the show was supported by the large ensemble that filled out Tony's crew. Michael Imperioli played Tony's protege Christopher Moltisanti, Tony Sirico portrayed the germaphobic enforcer Paulie Gualtieri, and Steven Van Zandt appeared as the stoic Silvio Dante. While Imperioli and Sirico were both established actors, Van Zandt's role on The Sopranos was his first official acting gig. Prior to that, he was best known for his lengthy music career, both as a successful solo artist and as a guitarist in Bruce Springsteen's E Street Band, as noted by Vice.
While The Sopranos is long gone, some of those actors have appeared on TV shows that might appeal to anyone looking for more mafia-adjacent intrigue. Here is the organized crime series that fans of The Sopranos — and Steven Van Zandt — need to watch next.
Lilyhammer is a Norweigan-American crime show starring Steven Van Zandt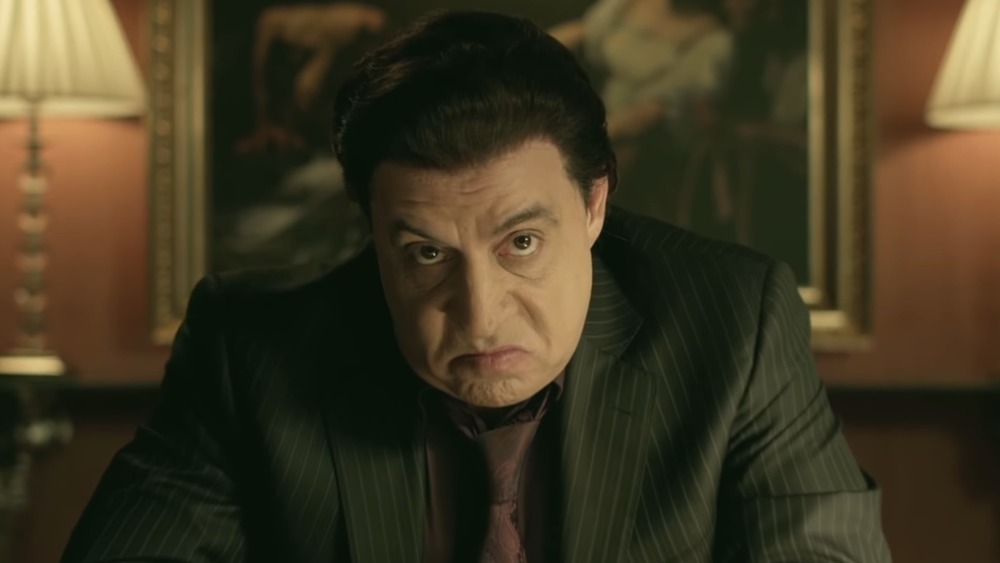 Netflix
Like many members of The Sopranos' main crew, Silvio Dante's final moments on the show did not end well. While the show stopped short of showing the character's death, it did end with Silvio comatose after an assassination attempt, with doctors predicting that recovery was unlikely.
That said, anyone willing to ignore that could easily envision Netflix's Lilyhammer as an unexpected spinoff of The Sopranos. Fans on Reddit have even gone so far as to frame the entire show as Silvio's coma dream. In Lilyhammer, Steven Van Zandt plays Frank "The Fixer" Tagliano, a New York-area mobster put into the witness protection program after he testifies against a new crime boss who betrayed him. Federal agents agree to relocate him to Lillehammer, Norway, which Frank had been interested in ever since watching the city host the 1994 Winter Olympics.
After arriving, Frank assumes his new identity as Johnny and begins leading a new life using the same tactics he used as a part of a criminal organization in New York. Like Silvio from The Sopranos, Frank operates a successful nightclub and isn't afraid to get his hands dirty to solve problems. While Lilyhammer was ultimately canceled after its third season, as Van Zandt announced on Twitter, the show managed to tie up its loose ends and even include a brief cameo from Bruce Springsteen himself, per Rolling Stone.