Rock 'Em Sock 'Em Robots Movie - What We Know So Far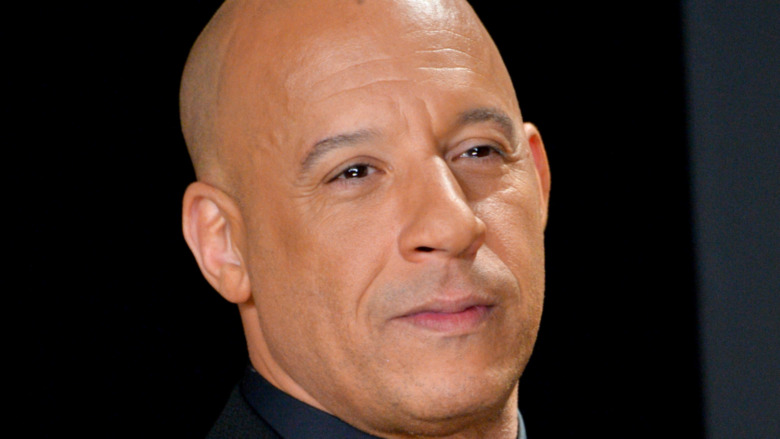 Shutterstock
Who's ready for a boxing robot movie?
No, not Real Steel, the one that starred Hugh Jackman as a former boxer turned robot-boxing trainer trying to get out from under the thumb of bookies and win the approval of his son via big-time BattleBots. Not Rocky IV either, which had boxing and robots and arguably –- just look at those two guys in the final fight — boxing robots too. 
According to Deadline, Hollywood's latest take on this curious microgenre will see Vin Diesel team up with toymakers Mattel and Universal Pictures for a Rock 'Em Sock 'Em Robots movie, the classic home button-masher that saw a pair of plastic pugilists bob and weave and mostly slam into each other with abandon. It's one of 12(!) projects Mattel has in development based on some of its properties, including films about Barbie, Uno, and Magic 8-Ball. "To take the classic Rock 'Em Sock 'Em game, with Mattel as my partner, and align it with the kind of world-building, franchise-making success we have had with Universal is truly exciting," Deadline quotes Diesel as saying, which is a shame, because that quote reads like it could have just as easily come from either the Red or the Blue robot.
It's still early days, but here's what we know about the movie so far. 
When will Rock 'Em Sock 'Em Robots be released?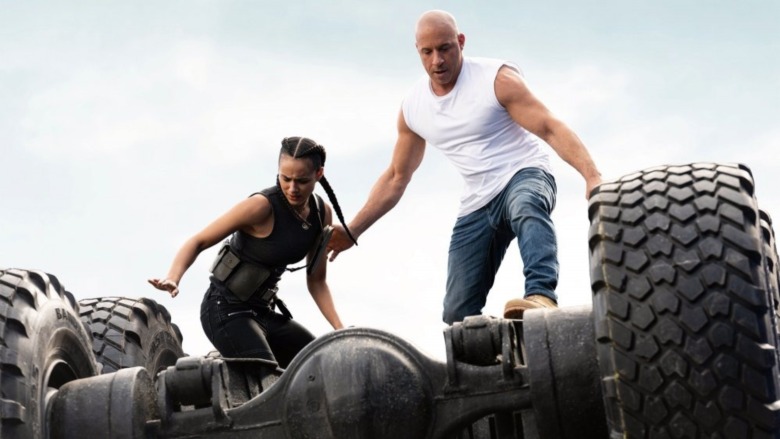 Universal Pictures
The Rock 'Em Sock 'Em announcement has little in the way of firm dates, but it's fair to say that its production and release will depend largely on the availability of the always-busy Diesel.
First up on his schedule are the upcoming Fast & Furious 10 and Fast & Furious 11. Though it may seem like as long as there are cars that can be driven fast, Diesel will be behind the wheel of one of them getting furious, these really are supposedly the last ones in the franchise, so you may think that once filming on those is done Diesel's calendar will open up. But Diesel has other franchises that need tending to as well. 
For one, his voice will be back as a Groot (of some age) for Thor: Love and Thunder and Guardians of the Galaxy Vol. 3, and he is also reportedly returning to the role of Riddick for another film in that saga, Furya. He's also been cast in at least one and possibly more of the Avatar sequels, which means he may already be done with his work on that project, or his commitment may keep him occupied for the next decade.
What is the plot of Rock 'Em Sock 'Em Robots?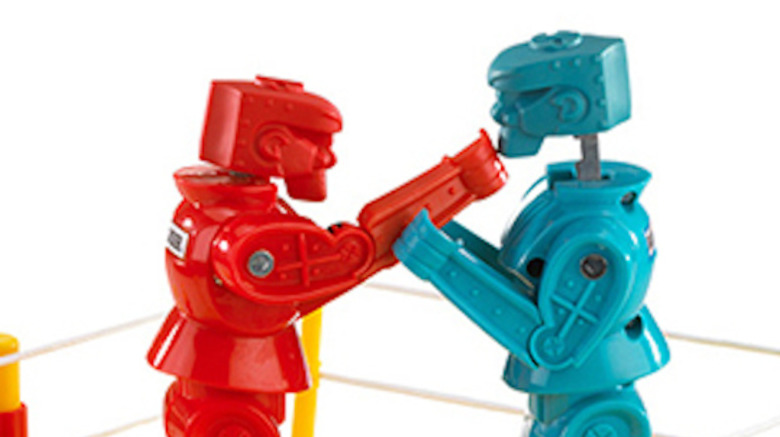 Mattel
The announcement includes the nugget that the Rock 'Em Sock 'Em Robots screenplay has been written by screenwriter Ryan Engle. Engle wrote the screenplays for the Liam Neeson action movies Non-Stop (that's the one on a plane) and The Commuter (that's the one on a train), as well as the 2018 monster movie Rampage.
But the only plot detail given is that the movie follows "a father and son who form an unlikely bond with an advanced war machine." This does sound like it gets a little more complicated than "boxing robots," but it leaves a lot of questions to be answered. Is the war machine in question an actual, autonomous robot, as the name suggests? Or will it be more of a mech that can be piloted, in a nod to the original toy's control scheme?
Either way, it seems all-but-assured that this family's own personal advanced war machine won't be the only on the block. It's not called Rock 'Em Sock 'Em Robot. Eventually it will have to duke it out with another, similar machine, to see whose head gets popped off first.
Who is in the cast of Rock 'Em Sock 'Em Robots?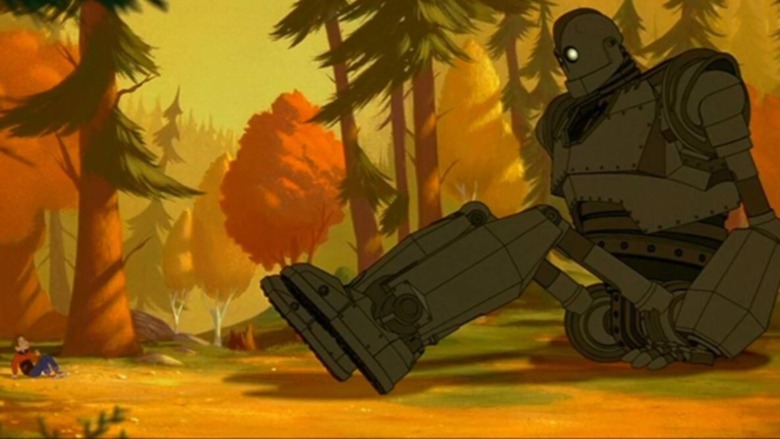 Warner Bros.
For now the only attached cast member is Diesel. If you had to bet, you'd say he's probably going to be the father in the father-son pair ... though who would turn down a chance to see, say, Jonathan Price and Vin Diesel bonding over their killer robot?
The catch, there, might be the fact that the machine has to form a bond with the pair. That seems to imply it's going to have some sort of personality, and perhaps even a voice. One of Diesel's first –– and still one of his best reviewed –– roles came as a killer robot forming an unlikely bond with a boy and his beatnik reluctant father-figure, in Brad Bird's animated classic The Iron Giant. There's always a chance this could be a reprise of that, which would also make Diesel's involvement less of a strain on his busy schedule.
Otherwise, eventually, the movie will have to cast someone to play the son. Advanced war machines usually bring generals, scientists, and technology company executives in their wake, so someone's going to find a way to shoehorn Kyle Chandler into this thing.
But if Diesel does play the robot, and they do need someone else to play his rival, then allow us to suggest someone whose block Diesel certainly wouldn't mind knocking off, someone with experience starring in an Engle-penned movie, someone whose world-famous nickname is right there in the title: Dwayne "The Rock" Johnson.