Vin Diesel's Newest Movie Role Might Surprise You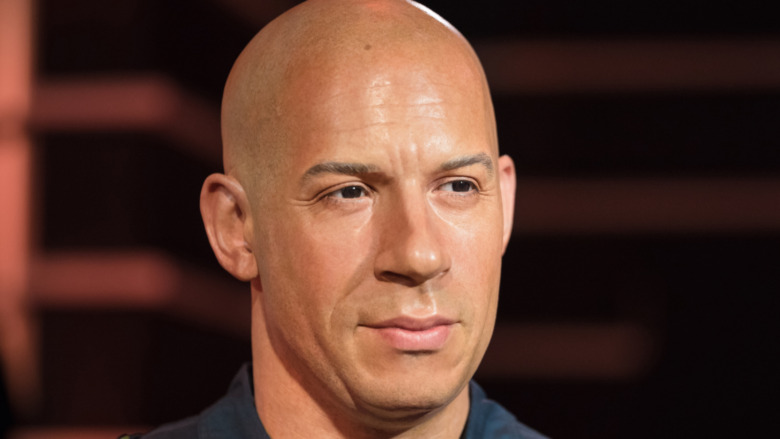 Shutterstock
Vin Diesel has had a box-office hit or two to his name, starring in some of the world's biggest movies of all time. Mostly known for his role as Dominic Toretto in The Fast and Furious franchise and for voicing Groot in the Marvel Cinematic Universe, Diesel has solidified himself as a Hollywood powerhouse, with his catalog of films grossing over $9 billion in the worldwide box office, according to The Numbers.
Sure, he's had a flop here and there, most recently with 2020s Bloodshot, but that's not going to stop the actor from moving forward with other projects outside of his famous franchises. According to his lengthy IMDb page, Diesel has six projects in the works at the time of this publication, two of which are the highly anticipated ninth and tenth Fast films, in addition to the third Guardians of the Galaxy movie. Diesel is also set to appear in Avatar 2 and Furya, the fourth Riddick installment. He will also lend his voice to the ARK: The Animated Series project, which he additionally serves as a producer on.
One film that will be added to the long list is Diesel's upcoming role in a film based on a popular children's game, a trend that's growing in Hollywood.
Vin Diesel will star in a Rock 'Em Sock 'Em Robots movie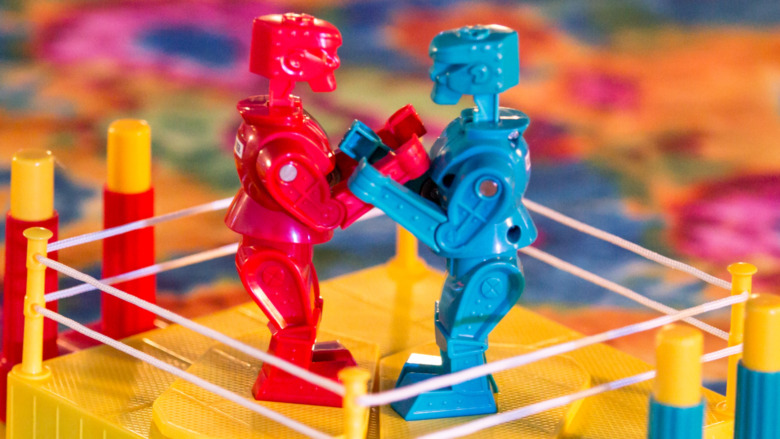 Shutterstock
Per Variety, the vastly popular Mattel game Rock 'Em Sock 'Em Robots will be turned into a film, with Diesel as its lead. The movie will follow Diesel's character and his son, who has yet to be cast, after they form a relationship with "an advanced war machine." The actor spoke out about the news today saying, "To take the classic Rock 'Em Sock 'Em game, with Mattel as my partner, and align it with the kind of world-building, franchise-making success we have had with Universal, is truly exciting."
Diesel's production company, One Race Films, is working on the movie with Mattel Films and Universal Pictures, the home of his Fast franchise. The screenplay was written by Ryan Engle, the name behind 2018's Rampage and The Commuter. Robbie Brenner, the executive producer of Mattel Films, added to the hype today by expressing excitement for the upcoming movie. "We are proud to bring this iconic piece of Mattel IP to life on the big screen with our tremendously talented partners Vin Diesel, One Race Films and Universal," he commented. "Our rich library of franchises continues to yield compelling stories and we look forward to creating what is sure to be a thrilling action adventure for the whole family to enjoy with Rock 'Em Sock 'Em Robots."
The film is currently without an official title or release date.