General Hux Actor Reveals What It's Really Like Working With Adam Driver - Exclusive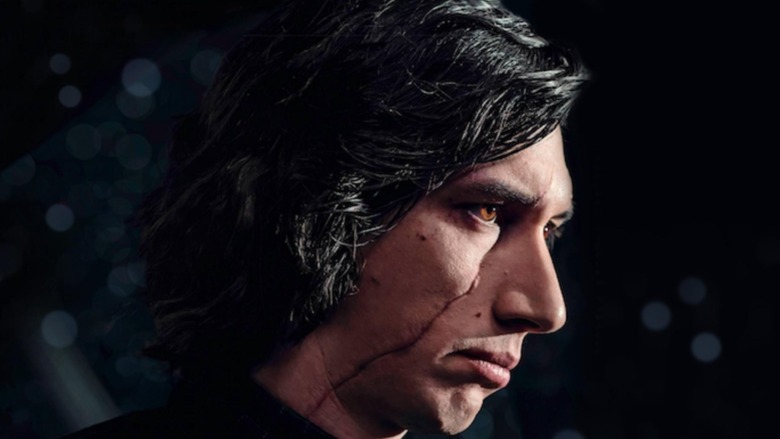 Lucasfilm/Disney
Adam Driver enthralled Star Wars fans everywhere when he took up the mantle of franchise villain Kylo Ren, the First Order's golden boy. But Driver didn't just impress Star Wars fans; he influenced his co-stars, too, inspiring them in their own galactic journeys. One actor, in particular, Domhnall Gleeson — who played Kylo Ren's right-hand man, General Hux — was particularly fond of his time on set with Driver. And while Hux and Kylo certainly aren't throwing any parties together in the great beyond, their on-screen dynamic is a delightful departure from what we usually see in Star Wars. That's all thanks to the tangible chemistry between Driver and Gleeson.
Looper spoke to Gleeson for an exclusive interview about his hilarious new Amazon Prime Video comedy, Frank of Ireland. The actor dished on what it was like working with Driver and reminisced about his last days on the Star Wars set.
Kylo Ren and Hux were Star Wars angst bros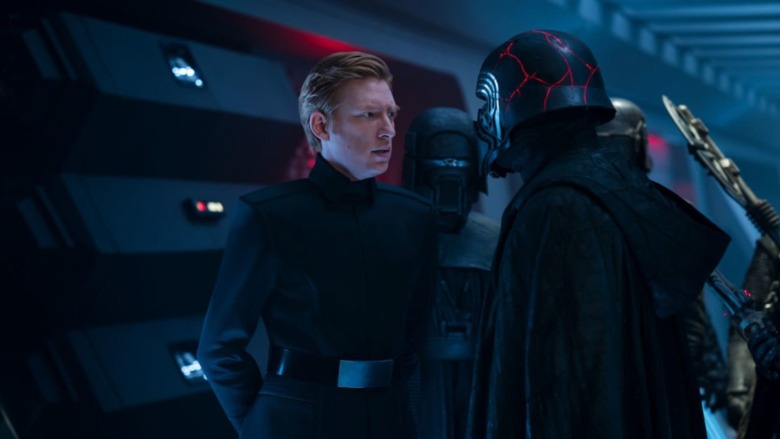 Lucasfilm/Disney
While their characters certainly didn't get along at the end, Gleeson only had lovely things to say about appearing alongside Adam Driver. "I had a wonderful time working with him. He is such an extraordinary actor. And I mean, Star Wars can be sort of operatic, but he brought a seriousness to it. Which had lightness and all the rest of that built in, but he just brought a lot of rigor to it," Gleeson said. "And yeah, I thought he was great company, and I thought he was just wonderful in the film. So I always enjoy doing scenes with him, because good actors make you better. And he is certainly — he's not just a good actor, he's a great actor," he added. 
People tend to have a romanticized idea about what the last day of filming looks like with a massive franchise, but Gleeson said he doesn't remember the final days of filming Harry Potter and Star Wars for a specific reason: reshoots. "Like every film in those series would always come back to get extra stuff at the end, so your last day was never actually your last day. It always ended up some other day," he revealed. "So honestly, I can't really remember. All I remember about those sets generally was the bonhomie and the feeling of everyone being in it together and being good people. That's really what I remember when I think about them." 
Fans can tune into Gleeson's wildly funny new show, Frank of Ireland, now on Amazon Prime Video. Meanwhile, General Hux is only a binge away with all Star Wars movies streaming on Disney+.