This Was The Best Season Finale On Bones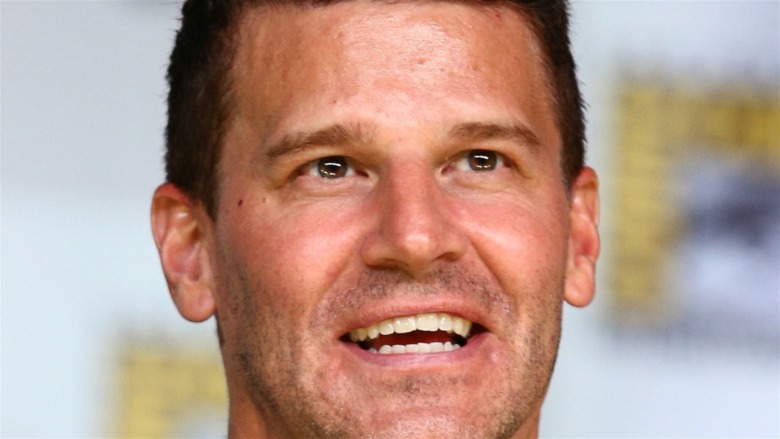 Imeh Akpanudosen/Getty Images
Bones always managed to go all out on its season finales. We had dream sequences, shocking serial killer reveals, secret marriages, pregnancies, and our heroes framed for crimes they didn't commit. For 12 seasons, Bones used season finales to bring satisfying conclusions to character arcs, while skillfully setting up the next season. In season 1's finale, "The Woman in Limbo," the show managed to introduce the characters of Temperance Brennan's brother and father, while also solving the disappearance of her mother that had been introduced in episode 9.
Another standout finale was season 3's "The Pain in the Heart," which serves as both the conclusion of the Gormogon serial killer arc and as farewell for series regular Eric Millegan. It's revealed in the episode that his character, Dr. Zack Addy, is the apprentice to the anti-Masonic serial killer Gormogon. The Jeffersonian is never the same after losing one of their own to a big bad. The episode also sets up the Squinterns — Dr. Brennan's grad students that rotate in and out of the FBI-Jeffersonian team in all subsequent seasons. 
However, as great as those episodes might be, there's only one season finale that stands tall among the others.
The season 4 finale of Bones is a dream come true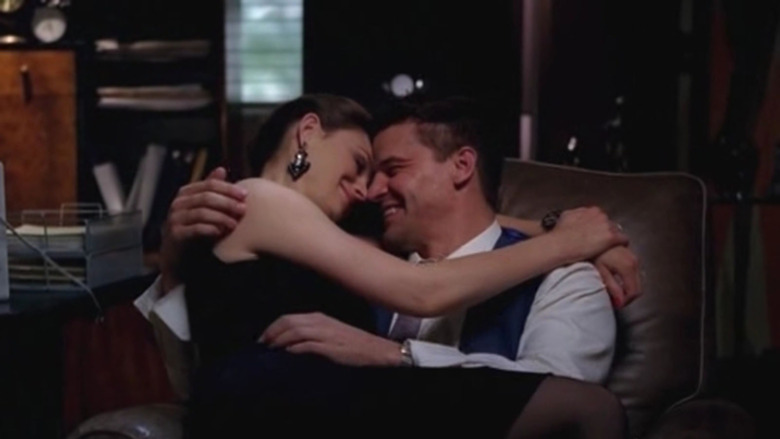 FOX
Season 4's "The End in the Beginning" differs from other Bones episodes because it's almost entirely a dream sequence. In the previous episode, FBI agent Seeley Booth had been diagnosed with a brain tumor. The operation to remove it is a success, but he has an adverse reaction to the anaesthetic and is put in a coma. What we see in the season 4 finale is Booth's coma dream, inspired by the novel Bones is writing at his bedside.
We get to see every cast member flex their acting muscles by playing their characters within Booth's dreamscape. Rather than working for the FBI, Dream-Booth and Dream-Bones are married nightclub owners. Angela is their hat check girl, Hodgins is a regular customer (and crime novelist), and even Zack reappears as Brennan's assistant. 
The episode is full of Easter Eggs. Sweets plays a bartender who also plays keyboards in a band called Gormogon. "The name of the band is Gormogon," he says. "Some people think that I'm Gormogon, but I'm not," referencing a season 3 fan theory that Sweets was the serial killer. The band is played by John Francis Daley's real life band, Dayplayer. The episode features yet another rock and roll cameo by Mötley Crüe. The Crüe joins ZZ Top's Billy Gibbons and Cyndi Lauper as rockers in the Bones-iverse.
What sets the season 4 finale apart, though — besides all the dream stuff — is its sweetness. Years before Booth and Bones actually hook up, it gives viewers a peek into their future married life. Had the show not been picked up for eight more seasons, it would have been a fitting series finale.